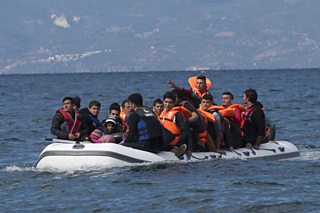 A refugee is a person who is fleeing from things such as civil war or a natural disaster but not necessarily facing persecution.
The United Nations defines a refugee as,
A person who cannot return to his or her own country because of a well-founded fear of persecution for reasons of race, religion, nationality, political association or social grouping.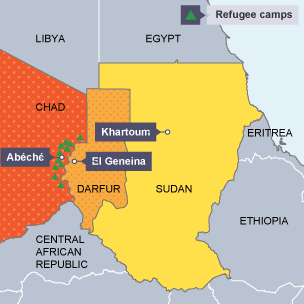 Many refugees from the Darfur region of Sudan have migrated to the neighbouring country Chad, because of the civil war. Many have also stayed in Sudan, but live in refugee camps.
Refugees are living in cramped and unsanitary conditions, and many have lost family members in the conflict or from disease. Water is scarce and most people rely on aid agencies for food, shelter and medicine.
However, the aid efforts are being hampered by the Sudanese government and refugees are dying of disease, starvation and malnutrition. Chad is one of the poorest countries in the world, and the refugees from Sudan are putting a strain on already scarce resources.