A student investigates the rate of respiration in maggots.
This diagram shows the equipment he uses.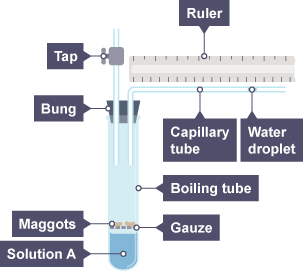 When maggots respire they take in a gas from the air and release a different gas.
Solution A absorbs the gas released.
At the start of the investigation the student records the distance of the water droplet from the bend in the capillary tube.
Explain what happens to the water droplet as the maggots respire. [4 marks]