Global temperatures have risen as the concentrations of CO2 and methane have risen as the graphs below show.
Co
2
in the atmosphere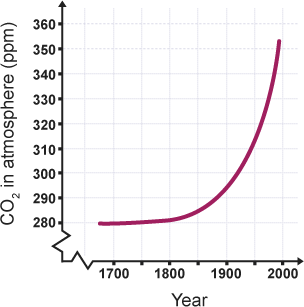 Methane in the atmosphere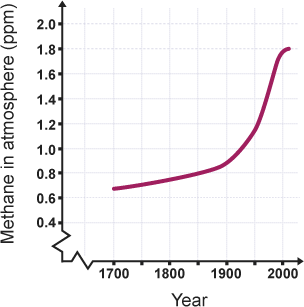 The diagram below shows variations in global temperature over the past 160 years.
Note that the y-axis shows the deviation in degrees Celsius from the 1850 mean (average) temperature.