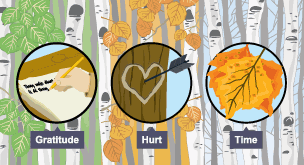 This poem first appeared in a collection Dain Do Eimhir agus Dain Eile/ Poems to Eimhir and Other Poems, published in 1943.
The collection, which also includes Shores, is dedicated to a woman, Eimhir, who may represent a lost love, someone with whom MacLean had a passionate affair.
The Eimhir poems were mostly written at the end of the 1930s. At this time MacLean was deeply concerned with the rise of Fascism in Europe.
His resulting pessimism runs through his poetry at the time. As well as grief for his personal circumstances he demonstrates anxiety for the state of the world.
This particular poem leans more to the personal than the universal. It expresses the potential for hurt in love but it also suggests that strong emotion, even hurt, is a key part of inspiring creativity.