Two major rebellions developed in early 1297 led by William Wallace and Andrew Moray.
Andrew Moray in the north-east of Scotland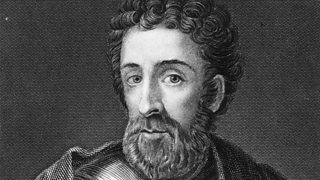 Andrew Moray had been captured after fighting for King John at the Battle of Dunbar but had escaped only to find his family's lands in Avoch on the Black Isle under English control.
Andrw Moray led resistance against Edward's rule in the North. Moray led a guerilla campaign, capturing Urquhart, Inverness, Elgin, Duffus, Banff and Aberdeen Castles. By the middle of 1297 he had driven the English south of the River Tay.
He then moved south to Dundee, where he joined forces with William Wallace.
William Wallace in the South-west of Scotland
Wallace killed the English Sheriff of Lanark, in May 1297. He then attacked English soldiers and officials in central Scotland.
He was supported by important figures such as Bishop Wishart of Glasgow, the noble Sir William Douglas and Robert the Bruce. He probably avoided capture in the summer months by hiding in Selkirk Forest. Wallace met with Andrew Moray near Dundee.