Complete each box in the figure to show how particles are arranged in a solid, liquid and gas.
One particle in each box has been drawn for you. [3 marks]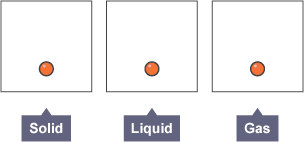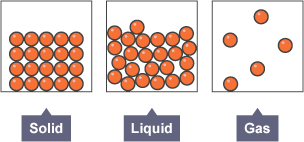 Solid particles must be touching in a regular pattern [1]. Liquid particles should be touching but not regularly arranged [1]. Gas particles should not touch [1].
Do not spend a long time drawing circles to fill the boxes - use the time on other questions.