Human uses of the desert in MEDCs
Deserts are areas with fragile and limited resources. Despite the harsh conditions people live in desert areas, but their need for food and water presents many challenges.
Case study: Las Vegas and the Mojave Desert
Las Vegas is an example of a city which is built in a desert area.
Las Vegas is a fast-growing city - the population is expected to double in 40 years. It is located in the Mojave desert - one of America's smallest and driest deserts, which has 15-25 cm of rain per year.
To cope with the population's demand for water, Las Vegas diverts the water supply from Lake Mead on the Colorado River.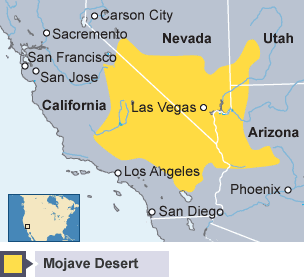 650,000 people live in the desert. In addition the Mojave desert is used by:
tourists - visiting areas such as Death Valley

military, as they test out airplanes and train troops

hikers and rock climbers

off-road vehicles - including quad bikes and motorcycles making use of the varied terrain

solar and wind energy generation

film makers, attracted by the scenery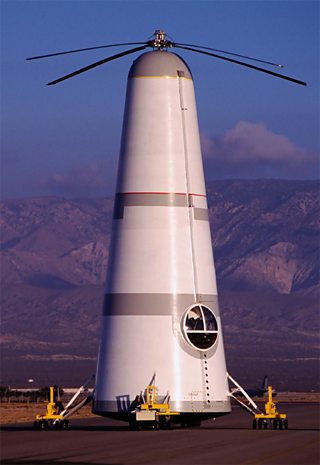 The way deserts are used presents many challenges. The off-road vehicles damage the sensitive desert ecosystem. The growth of urban areas threatens the desert area, and pollutes the air. The demand for water increases. The city officials have encouraged the use of recycled waste water and the removal of water thirsty lawns.
Fibre optic cables are routed through the desert connecting urban areas - disrupting the fragile ecosystem and allowing weeds to grow.