Radio has evolved dramatically since the first broadcasts in the 1920s.
As a media industry it was dominated by the BBC until the 1960s when pirate radio stations became popular with young people.
This popularity would pave the way for commercial radio to establish itself and allow the industry to develop.
Modern radio is available in various forms:
BBC Radio: national stations include Radio 1,2,3,4, 5 live and 6 Music. The BBC also has over 50 regional radio stations broadcasting throughout the UK. All these stations operate under the conditions of the

Royal Charter

and don't carry adverts because they are funded by the

licence fee

.

Commercial and Independent Radio: stations include Classic FM and Absolute. These stations are funded by advertising.

Regional Stations: these can be delivered by the BBC as well as commercial and independent radio broadcasters. For example BBC Radio London or Radio Essex, which is commercially owned by the Adventure Radio Group.

DAB (Digital Audio Broadcasting): Planet Rock and Magic are examples of this type of radio station.

Community Radio

Hospital and Student Radio.
Case study: BBC Radio 1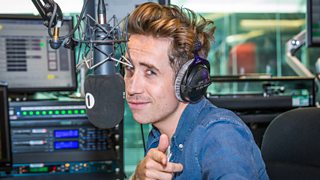 BBC Radio 1 DJ Nick Grimshaw
A radio programme's style and content will be influenced by the station identity and often by the personality of the presenter.
Programmes can be broadcast live or be pre-recorded.
For example, The Radio 1 Breakfast Show with Nick Grimshaw is a live presenter-led show which contains the expected conventions of music, chat, guest interviews, an audience phone-in and competitions.
The show is zoo format; this means it includes all those elements mentioned and is delivered in a spontaneous, comic way.