Frankenstein - Plot summary
Frankenstein tells the story of gifted scientist Victor Frankenstein who succeeds in giving life to a being of his own creation. However, this is not the perfect specimen he imagines that it will be, but rather a hideous creature who is rejected by Victor and mankind in general. The Monster seeks its revenge through murder and terror.
Social and historical context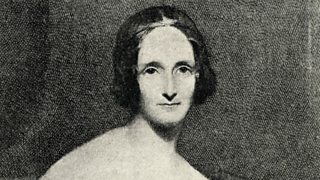 The novel was first published in 1818. It was written originally by Mary Shelley as a short story when the poet Lord Byron suggested that each member of a group of friends write a ghostly tale to keep themselves entertained. Mary's story was the undoubted winner.