Public transport (cost and efficiency)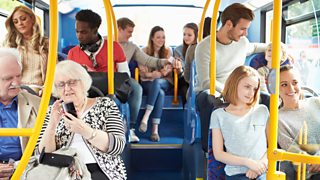 One way that many cities try to address the issues of congestion is to ensure that more people switch from personal vehicles to public transport.
Some cities have spent millions to have highly advanced transport networks.
Transport for London operate a range of Underground, DLR and Overground trains, Tram, Bus, River and Cycle networks that integrate together allowing commuters to efficiently move around the city.
The Belfast public transport network is not as sophisticated or widespread.
Translink operate a range of bus and train services across the city.
The cost of public transport in Belfast is cheaper than in some cities but many people in the inner city believe that the services could be improved.
Recent plans to build the 'Belfast Rapid transit' are under way to connect West Belfast, East Belfast and Titanic Quarter via the city centre
Parking (cost and availability)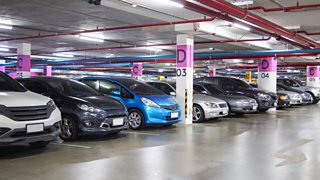 Car parking charges have been increasing rapidly and the availability of car parking in the city has reduced in recent years.
Many roads within the inner city residential areas were not built for vehicle transport or parking.
Many of the streets are not wide enough for cars to be parked and many of the houses do not have space for driveways or garages.
The Belfast City Centre Regeneration and Investment Strategy (2015) notes that car parking is a major issue for Belfast city centre.
Belfast city council are working on a new strategy for the city, "Parking is an important aspect of modern day life and is important for accessibility and economic growth."