Sedimentary rocks are formed from sediments that have settled at the bottom of a lake, sea or ocean, and have been compressed over millions of years.
The sediment comes from eroded rocks carried there by rivers or ice, and from the skeletons of sea creatures.
Examples of sedimentary rocks include limestone and sandstone.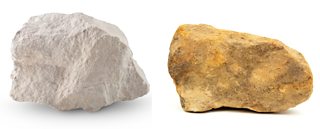 Limestone and sandstone
The rocks are formed due to the build-up of sediments over time.

The weathered and eroded material is built up in layers.

As more material is added on top – this will push any air and/or water out and will compact the material together into a hard rock.

Often contain fossils of plants and animals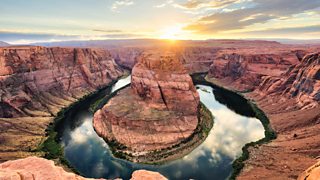 Sandstone Cliffs at Horseshoe bend, Colorado River in Arizona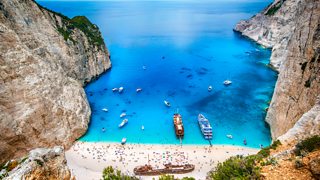 Limestone cliffs surrounding Navagio Bay, Greece