Rocks are solid, natural masses of mineral material that are formed at different times and are a result of the environment present during that time.
There are three groups of rock:
Igneous

Sedimentary

Metamorphic
Igneous rocks are formed by magma from the molten interior of the Earth.
When magma erupts it cools to form volcanic landforms.
If magma cools inside the Earth it forms intrusive rock, which may later be exposed by erosion and weathering.
Examples of igneous rocks include basalt and granite.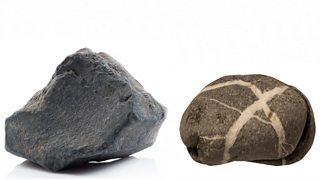 Basalt and granite
Characteristics of igneous rocks
These rocks are formed when magma solidifies.

As the magma cools, mineral crystals will begin to grow.

These crystals will grow and interlock to form a hard crystalline rock.

Basalt is usually formed when magma solidifies on the surface and granite hardens within the earth's crust.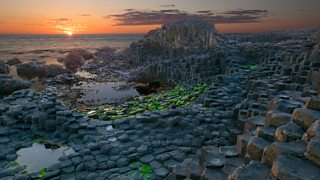 Basalt columns at the Giant's Causeway, Northern Ireland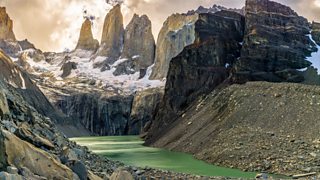 Granite spires at Torres del Pain, Patagonia