The struggle for equal education
The importance of the Brown v Board of Education of Topeka case, Kansas, 1954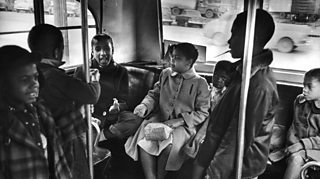 Linda Brown was a seven year old black girl. She had to walk 20 blocks to school even though there was a school for white people two blocks from her home. The NAACP helped her father to bring a legal case against the education board.
On 19 May 1954 the Supreme Court declared that segregation was against the law and the constitution of the USA. The Board of Education of Topeka and every other education board were forced to bring segregation to an end. However, many schools continued to refuse to implement this and by 1956, in six southern states, not a single black child attended any school where there were white children.
The importance of the Little Rock case, Arkansas, 1957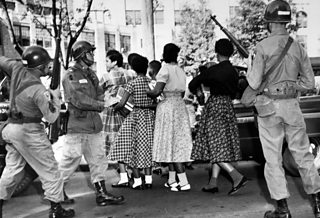 In September 1957, nine black pupils tried to attend a school for white children in Little Rock. The Governor of Arkansas, Orval Faubus, sent National Guard soldiers to prevent the nine students from entering the school. In a show of support for the Civil Rights movement, President Eisenhower ordered the 1,000 troops from the 101st Airborne Division to escort the children into the school. By 1960, out of a total of 2 million black school children in the state of Arkansas, only 2,600 went to the same school as white children.
The importance of the James Meredith case, Mississippi, 1962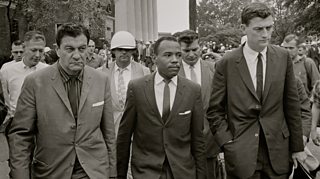 James Meredith, a black man from the southern state of Mississippi, won a place at Mississippi University in September 1962. When he arrived on his first day to register, he was turned away by the Governor of Mississippi. Due to protests and riots, President Kennedy had to send in soldiers to protect James Meredith. The soldiers accompanied James to his classes throughout his course. Meredith did eventually graduate from the university.