Andrew Fisher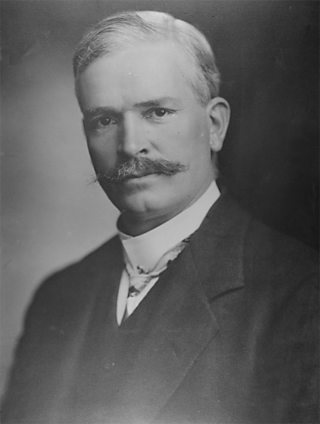 Andrew Fisher emigrated from Crosshouse in Ayrshire to Australia in 1885. He did mining work in his early years and became prominent in early Australian trade unionism.
At the turn of the century, he became involved in politics with the formation of the Labour Party. He became Prime Minister in 1908 and 1910-1913.
Robert McCracken
Robert McCracken emigrated from Girvan to Australia in 1940. He established a brewing industry in Melbourne in 1851.
He was determined to create quality beer using scientific techniques, even employing a bio-chemist.
The business expanded greatly in the 1870s and by 1884, they were producing approximately 100,000 barrels per year.
John Dunmore Lang
John Dunmore Lang emigrated from Greenock to Sydney in 1822. He established a Presbyterian Church in Sydney.
In 1832 he opened the Australian College and recruited teachers from Great Britain. He encouraged Protestants from Britain to migrate to Australia.
John MacArthur
John MacArthur emigrated as a soldier and was given duties at Botany Bay in 1789.
He created his first farm settlement, Elizabeth Farm, which was named after his wife and is still in use today.
He introduced merino sheep, which made Australia the world's biggest producer of wool.