John Alexander McDonald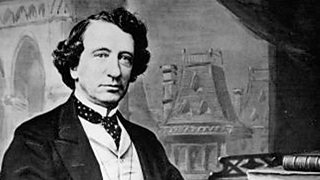 John Alexander McDonald emigrated from Glasgow to Canada in 1820. He established a successful law firm in Kingston and then Toronto, which dealt mainly with commercial law.
He became involved in politics and was elected as Canada's first Prime Minister in 1867 and re-elected in 1878. He remained in the post until his death in 1891.
Allan Gilmour
Allan Gilmour emigrated from Glasgow to Canada in the early 1800s. He built up a very successful business in Canada that included timber and ship yards. The large ships that he designed and built made his company a fortune in the 1830s and 1840s.
George Stephen
George Stephen emigrated from near Banff to Canada in 1850. He helped to establish and run the Canadian Pacific Railroad in the 1880s and he was also successful in the banking sector which helped him to finance his railroad empire.