How to deal with cyber-bullying
Cyber-bullying, aka trolling, is when someone bullies another person online.
Online bullying can be very overwhelming as it can happen anywhere, or at any time, on your phone or other devices. But there are things you can do. Check out the tips below for practical steps to take if you or someone you know is being bullied online.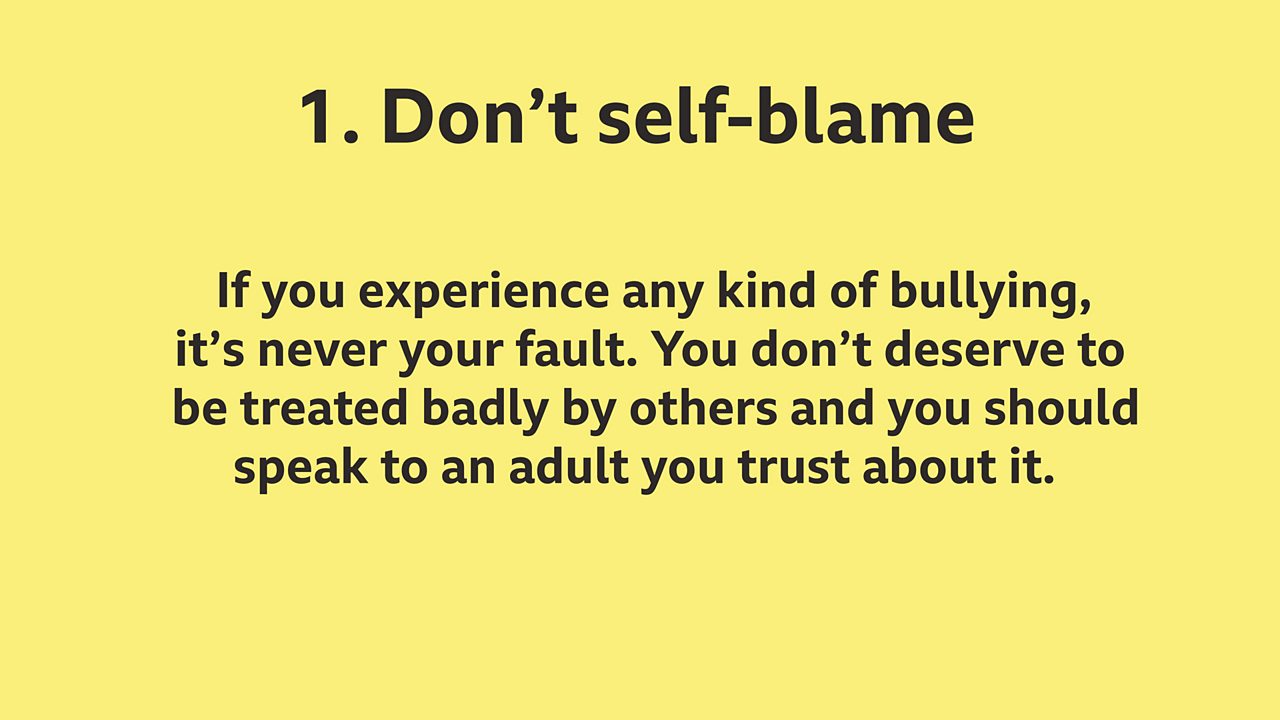 Based on advice from Martha Evans, Director of the Anti-Bullying Alliance.
If you need support
You should always tell someone about the things you're worried about. You can tell a friend, parent, guardian, teacher or another trusted adult. If you're struggling with your mental health, going to your GP can be a good place to start to find help. Your GP can let you know what support is available to you, suggest different types of treatment and offer regular check-ups to see how you're doing.
If you're in need of in-the-moment support you can contact Shout 85258. It's a free, 24/7 text messenger support service for anyone in the UK. Text the word "SHOUT" to 85258 to start a conversation.
There are more links to helpful organisations on BBC Action Line.