Multiplying and dividing by 8
Home learning focus
In this session you will learn to multiply and divide by 8.
This includes:
one slideshow

two activity sheets
Learn
Click on the slideshow below to solve some pirate problems involving multiplying and dividing by eight.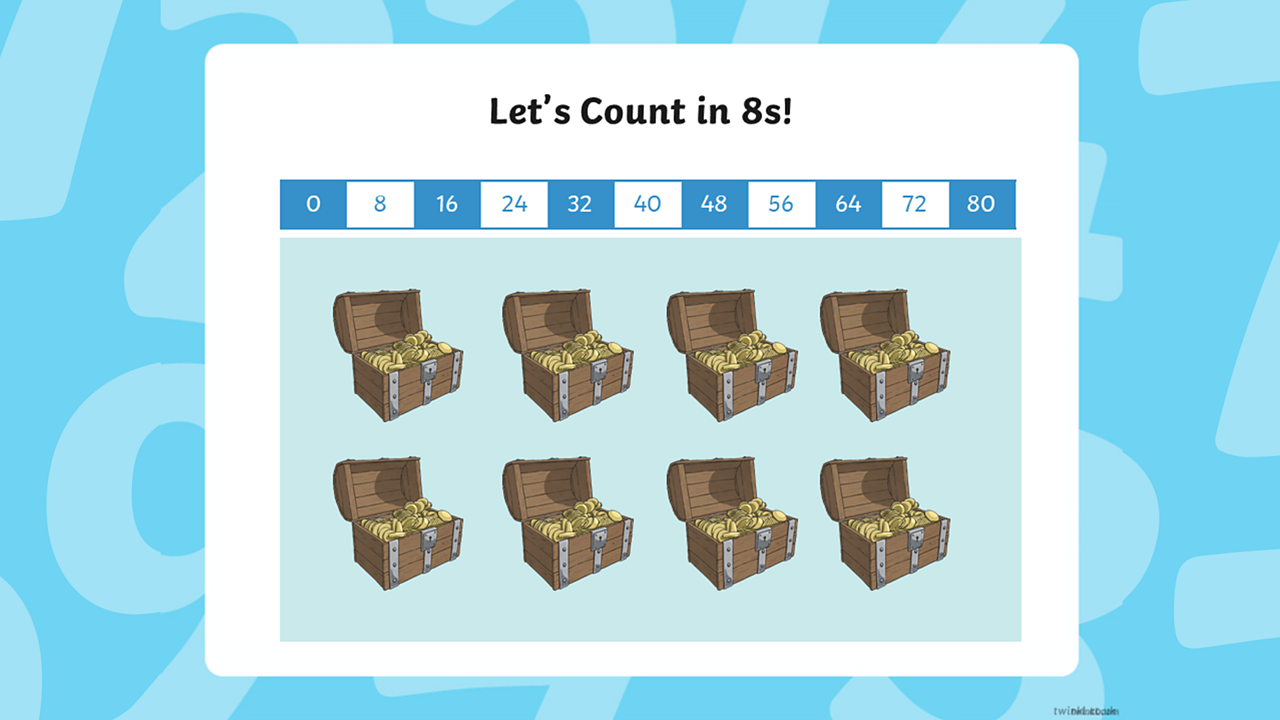 Practise
Activity 1
Use these activity sheets to explore multiples of 8, multiply and divide by 8, solve simple problems and identify patterns in your 8 × table.
Activity 2
Play this exciting space race game to help you get quicker at recalling your 8 times table.
There's more to learn
Have a look at these other resources.