Barney Hughes
Brendan (Barney) Hughes was born in Armagh in 1808. Starting out as a baker's boy, he moved to Belfast at the age of 19 to continue baking.
By 1833, Barney was the manager of the Belfast Public Bakery, which was set up in order to prevent private bakers from overcharging the public.
Barney went on to set up his own bakery in Donegall Street, Belfast.
It was so successful that within a year, he had installed four additional ovens.
He went on to build two more bakeries, as well as buy two ships which allowed him to import his own grain.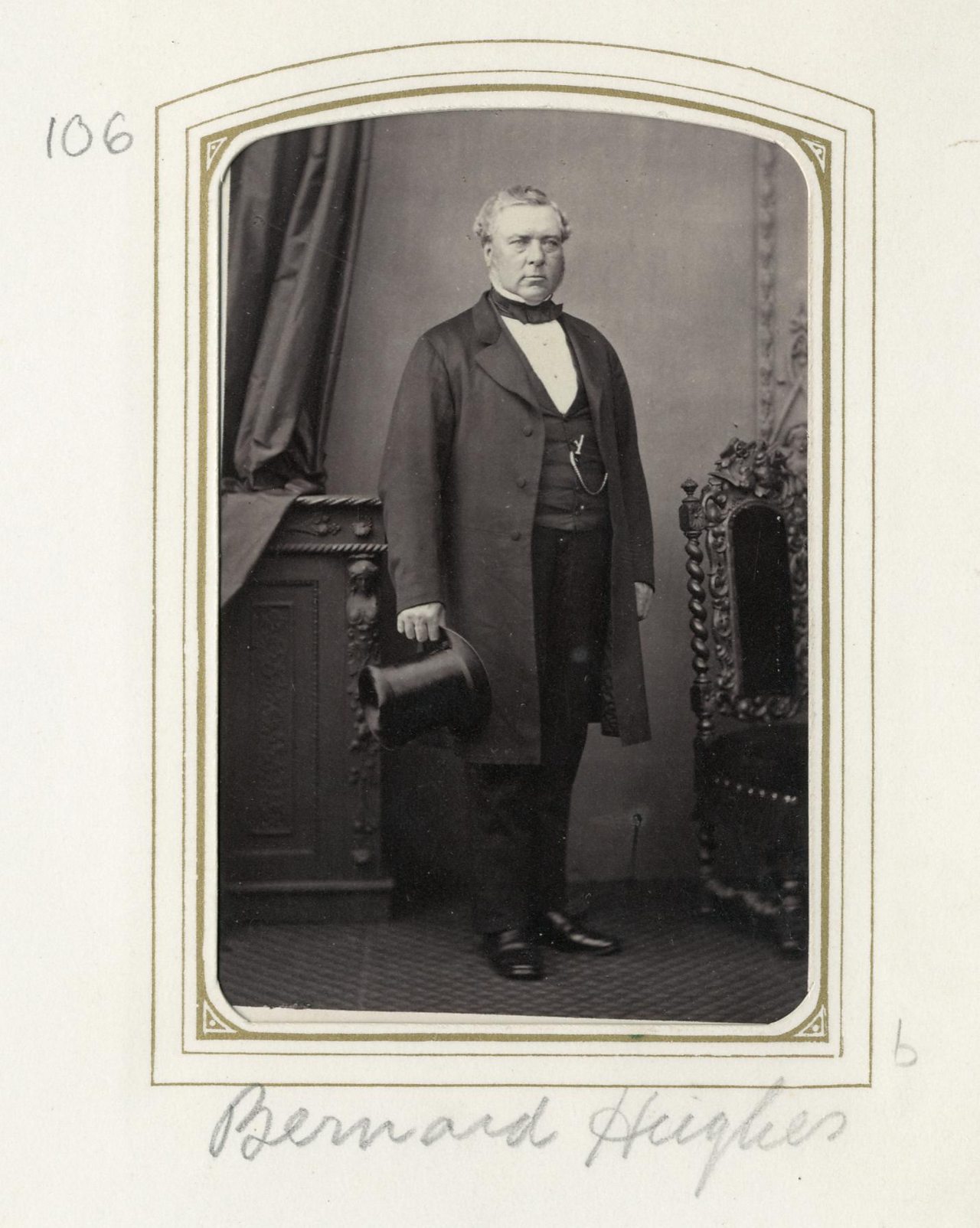 In the mid 19th century, many poor people from rural areas depended on potato crops to sell and to eat. However during the Great Famine (1845 - 49) the potato crop repeatedly failed due to blight. This caused food prices to become more and more expensive. Many people were forced to move to Belfast to try and find work and feed their families.
The population of Belfast grew rapidly but many of the workers living there had very few cooking and storage facilities to prepare food of their own.
Bread was an ideal meal, as it was easy to store, kept well and was very filling. During the Great Famine, Barney created a standardised bread bap which he sold at a reasonable price, this bap became known as the Belfast bap.
To keep the bread as low in price as possible, he substituted normal flour with a blend made from peas and beans.
Although this was very nutritious, it often made people who ate it pass wind a lot!
Local children had a rhyme for the Belfast bap which went:
" Barney Hughes's bread,
Sticks to your belly like lead,
Not a bit of wonder,
You fart like thunder,
Barney Hughes's Bread!"
Philanthropy and social reform
Barney also became involved in fighting injustice such as sectarianism. He became the first elected Catholic to the Belfast Corporation (the local government at the time).
In the 19th century, Catholics had very little rights in Ireland, often dealing with poor living and working conditions. He also championed a lot of Catholic causes with his wealth, such as setting up the Catholic Institute in 1859, and donating the land which St. Peter's Cathedral in Belfast was built on.