Compare amounts of money
Home learning focus
Today's Bitesize Daily lesson is all about comparing amounts of money and using greater than, less than and equals symbols.
This lesson includes:
one slideshow

one video

three activities
Created in partnership with Twinkl.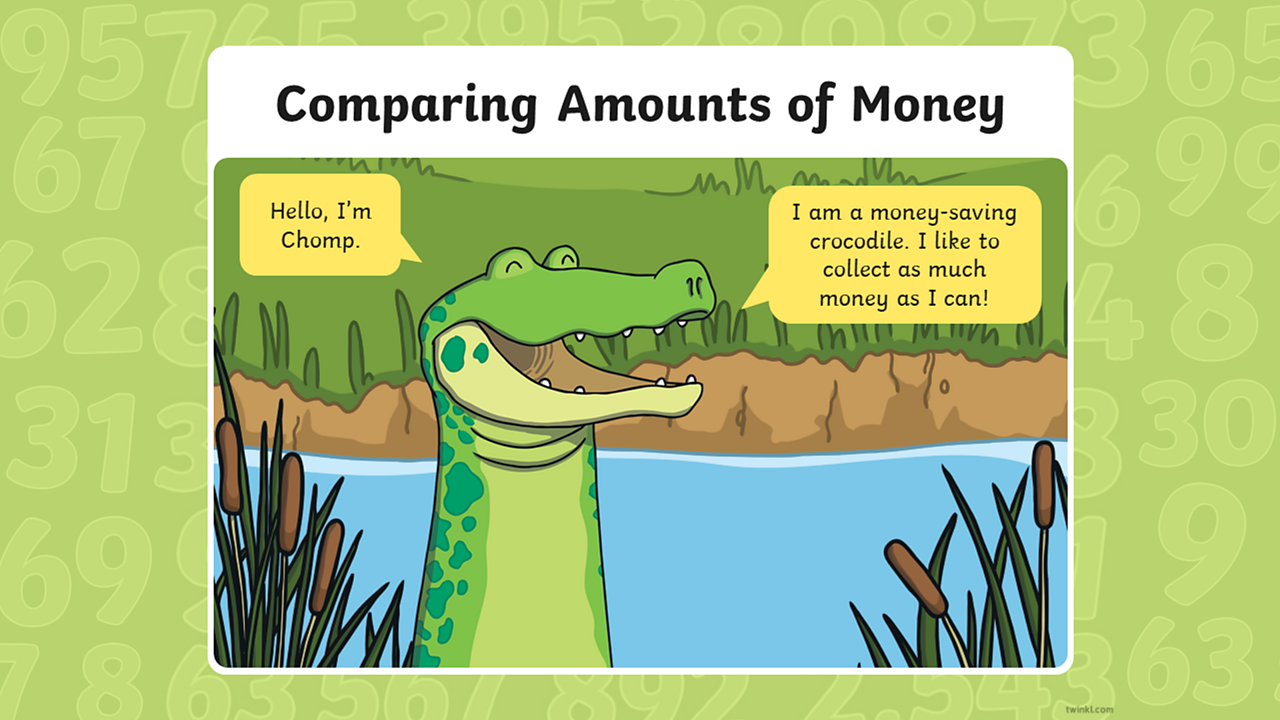 Practise
Activity 1
Which symbol?
Add the correct symbol between the bins in the activity below.
Activity 2
Compare money worksheet
Have a go at problem-solving with amounts of money using this set of activity cards.
Activity 3
Add the symbols
Print out the activity sheet or write your answers on paper. Draw the correct symbol to compare the amounts of money included in this activity.
There's more to learn
Have a look at these other resources around the BBC and the web.