How to become a camera assistant: Tamsin's story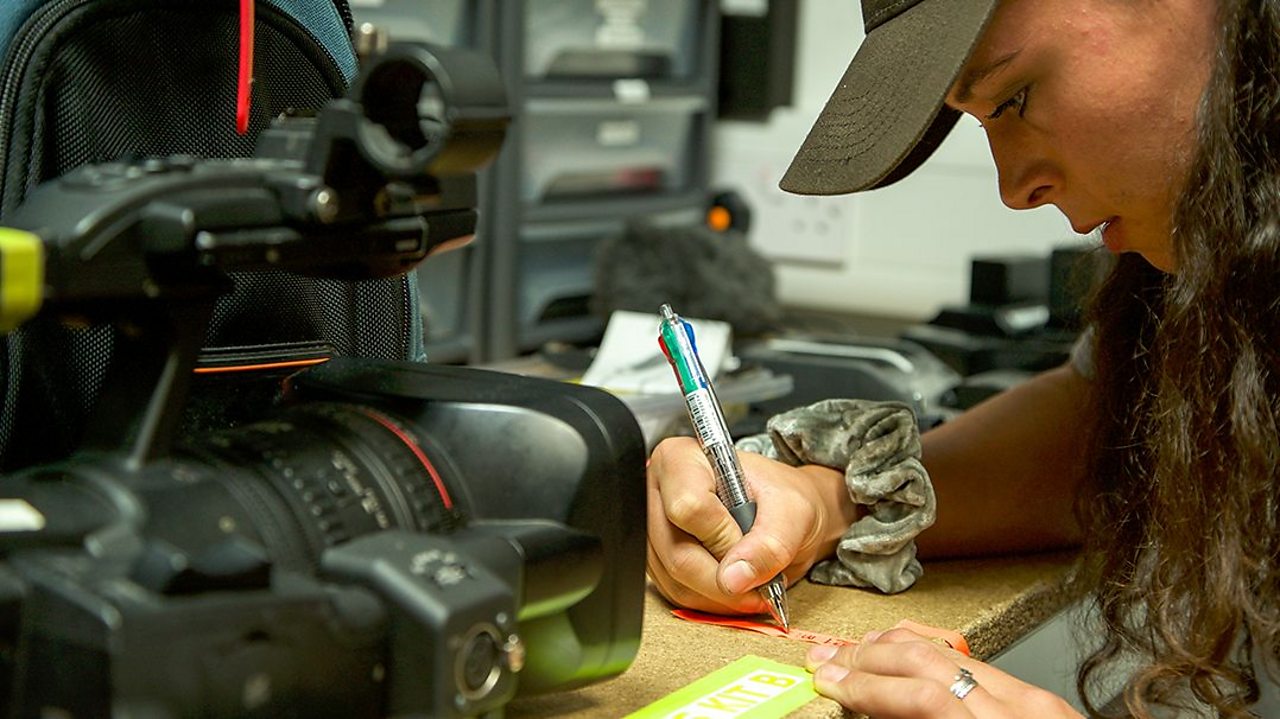 Age
20
What is your job?
I am a camera assistant and I help to make films and TV shows by running a camera and making sure it doesn't run out of battery or memory on set. I use the clapper board to show the start and end of a scene. I also show the actors where to stand by putting marks on the floor, so that they are framed by the camera properly. I use a computer to find out about how new cameras work, to watch videos made by other people that I can learn from, and to save and store everything that we film.
What inspired you?
I took Film Studies at school and it was amazing. We would make films in class and I had to write a script and got marked 45/45. I was so proud.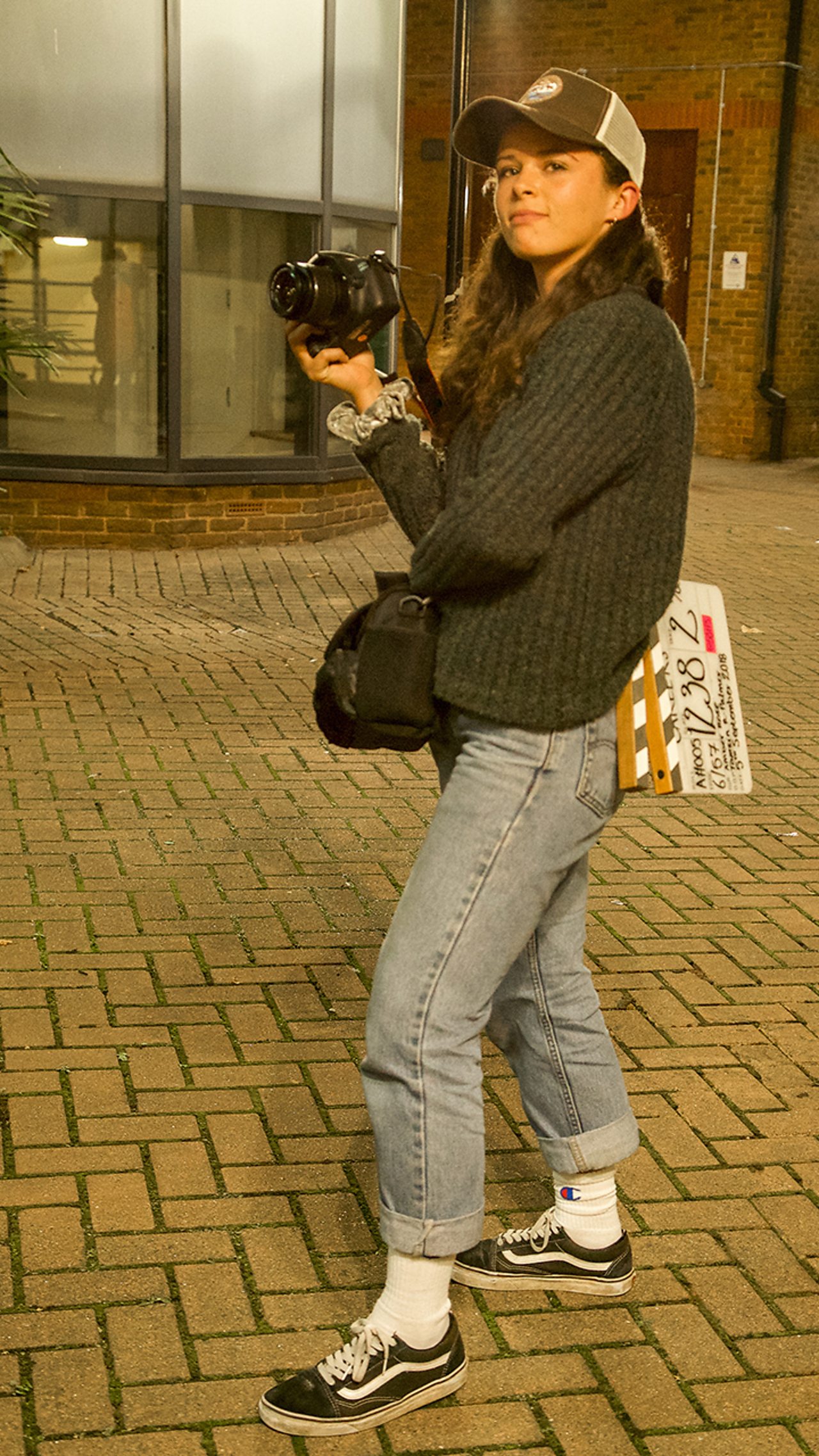 You never know what each day is going to be like - it changes like the wind. Different scenes. Different people. Different places.
Best thing about your job?
I am lucky that I get to travel with my work. I have been in a helicopter twice! I've even been on a horse because of my job, and I get to meet interesting people (and once some foxes) that come into the TV studio or set to be filmed.
Top tips
Try things. Trying things is where you find out what you like and what you don't like. If you don't try things, you will never know what you are good at!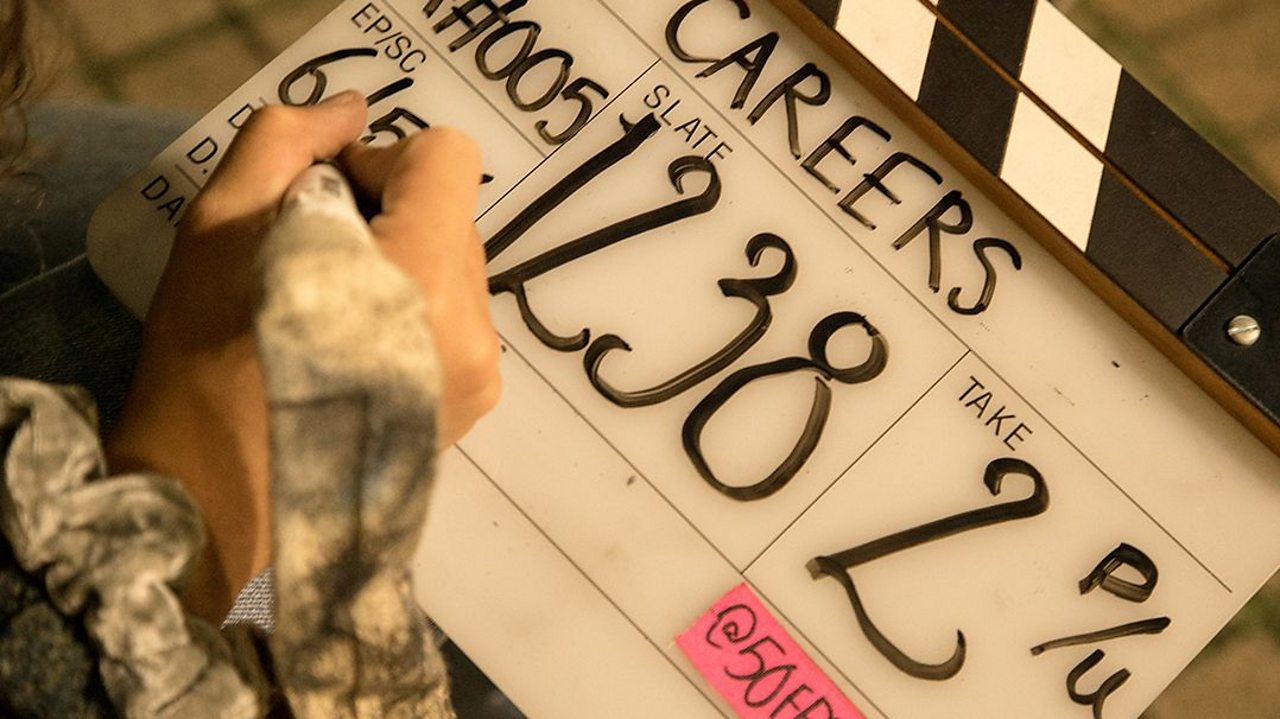 What to expect if you want to be a camera operator
Salary

: Variable on different contracts. Recommended rate of £42 per hour minimum (

BECTU

2017). BECTU is the UK's media and entertainment trade union (Broadcasting, Entertainment, Communications and Theatre Union)

Working hours

: Hours can be long and unpredictable. BECTU recommends a maximum of 48 hours per week

Entry requirements

: Usually a media production course at a technology college or university. Alternatively you could gain experience through a media apprenticeship. Employers are usually more interested in skills and experience than qualifications, e.g. you can start out as a 'runner' and gain experience of shoots. You could apply for the Guild of British Camera Technicians' (GBCT) trainee scheme. You could get into this job through an advanced apprenticeship
This information is a guide (sources: LMI for All, National Careers Service)
For careers advice in all parts of the UK visit: England, Northern Ireland, Scotland and Wales