Working for the fire service: Sam's story
Meet Sam, 18, from Wrexham and find out what it's like to be a home safety support worker for the fire service. Part of our Bitesize world of work series.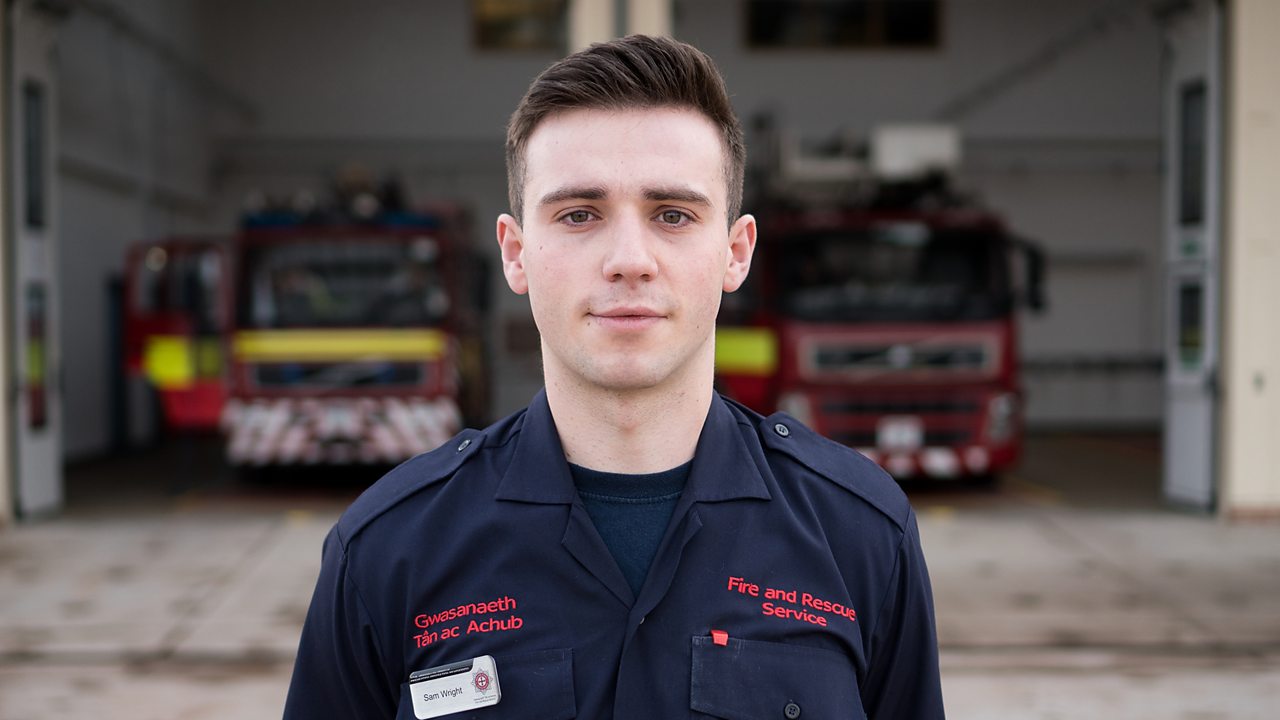 How do you describe your job?
We help the community by fitting smoke detectors and by giving safety advice to vulnerable people. We try and reach as many different people as we can to make sure that they have smoke detectors in their homes.
What skills do you use?
You need to be able to communicate with your team. You have to adapt your language to be able to get your advice over. You need to be able to use problem-solving. You've got to get to different appointments at different times, so you've got be able to use your time management skills.
What subjects do you draw on from school?
My GCSE options were PE, History and Engineering. I did Uniformed Public Services in college; it teaches you how all the public services work. I was supposed to be on a two-year course, but I searched on the internet and found my traineeship which was a better option for me. English, Maths, and IT are important as you need to be able to log information.
Is this the job you always knew you wanted?
I didn't even know about this job. I thought the fire service was only fire-fighting. However, when I came on my traineeship course with my college, I saw all the different jobs you could do.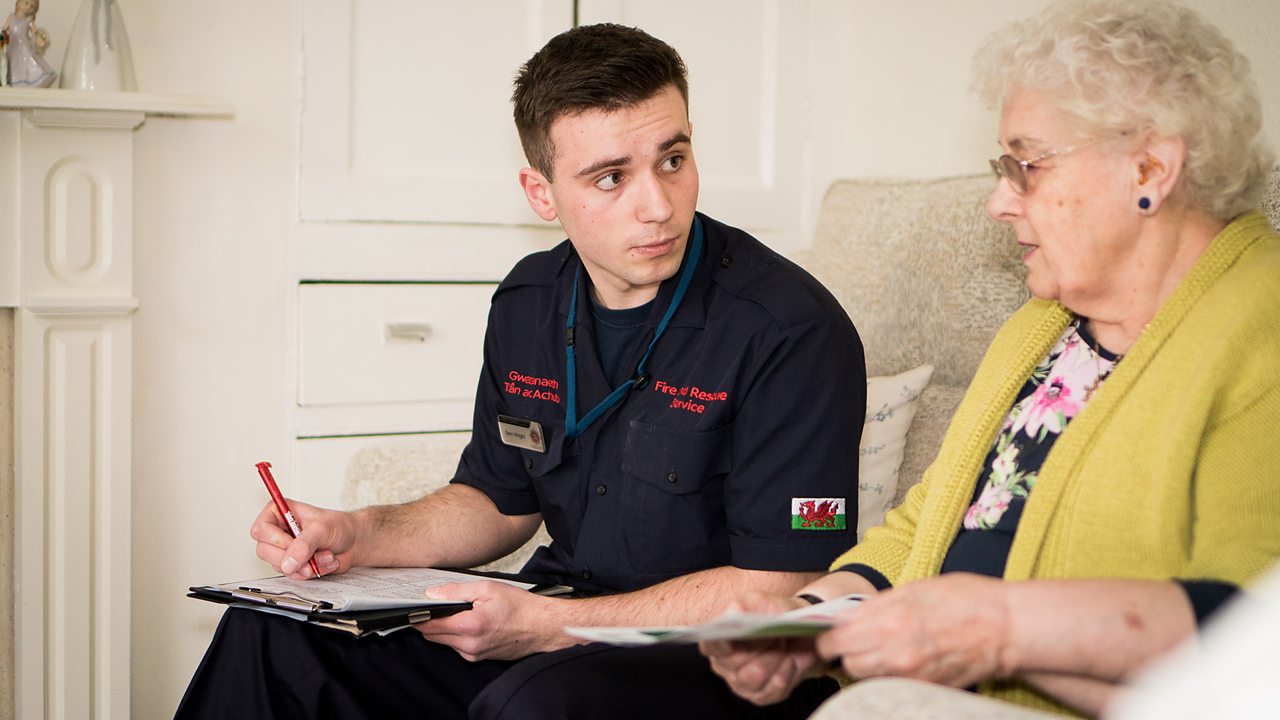 Top tips
Don't just copy what your friends are doing – think about which choices will help you in the future

It can be tough getting to where you want to be. I juggled my traineeship with a job in a fast food restaurant for twelve months. Remember that the hard work does pay off in the end though

Go with what you want to do. You will get the result you want if you put the effort in.

What to expect if you want to be a home safety support worker
The following information applies to the North Wales Fire and Rescue Service. Details may vary in other areas.
Home Safety Support Worker salary: £20,751 – £21,589 per annum
Working hours: 37 hours per week
Typical entry requirements:
Essential
Educated to NVQ Level 2 or equivalent in a Health and Social Care related subject or an equivalent amount of relevant experience working with the identified target group

Knowledge and understanding of the needs of those in the identified target group

Excellent IT skills, including a working knowledge of Microsoft Office applications

Ability to manage own time and workload and to meet deadlines

Ability to work as part of a team and independently, using own initiative

Possess excellent communication and presentation skills

Hold a full driving licence for driving service light vehicles

Subject to Enhanced Criminal Records Disclosure

Welsh Level 4 – Speaking and Listening. Requires that you can: Keep up an extended casual work related conversation or give a presentation with a good degree of fluency and range of expression but may need to revert to another language to answer unpredictable questions or explain complex points or technical information. Contribute effectively to meetings and seminars within own area of work. Argue for/against a case.
Desirable
Health and Safety qualification (CIEH or IOSH)

First Aid qualification (4 day First Aid at Work Training HSE Approved).
This information is a guide (source: North Wales Fire and Rescue Service)
For careers advice in all parts of the UK visit: England, Northern Ireland, Scotland and Wales