Compare numbers up to 1000
Learning focus
Learn how to compare numbers with 3-digits.
The lesson includes:
one learning summary slideshow

two activity sheets
Created in partnership with Twinkl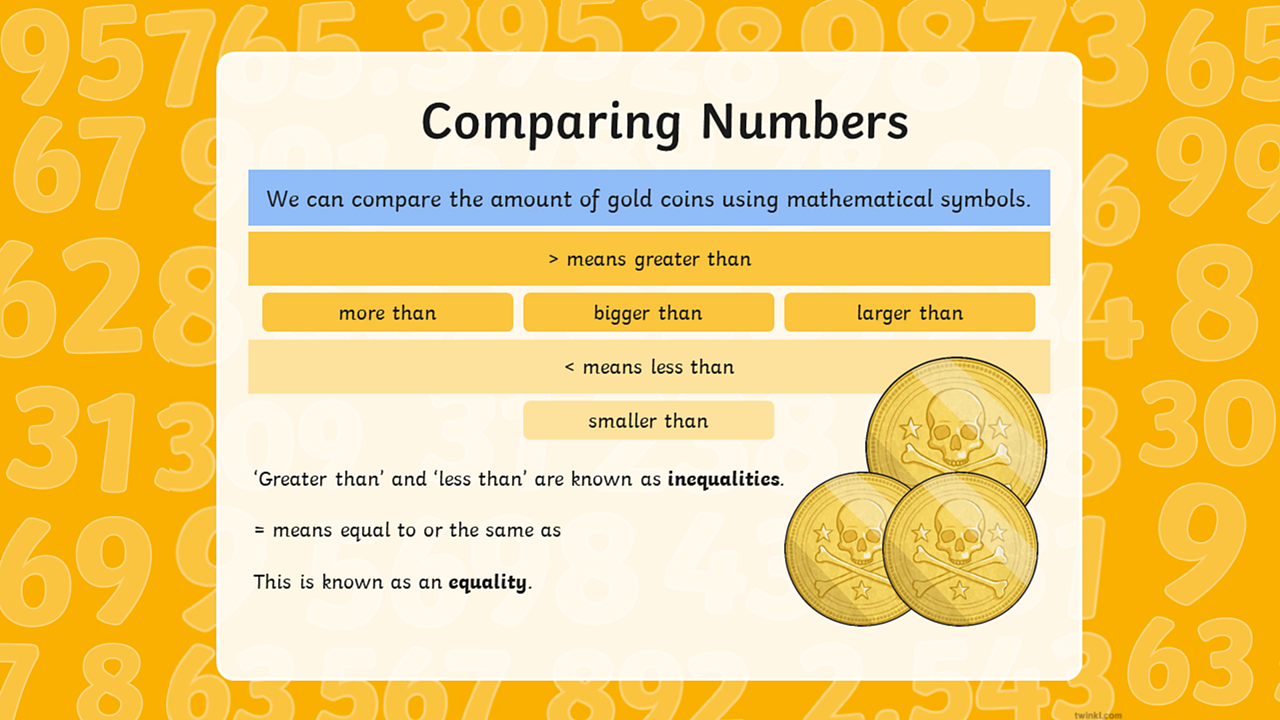 Practise
There are lots of fun ways to practise what you have learned. Here are a few activities you could try.
Activity 1
Dice dilemma activity
Roll a dice to generate the digits and fill in the spaces. Make sure you position the digits in the right place to make the number comparisons correct.
Activity 2
Comparing three-digit numbers activity
Roll the pirate-themed dice and convert the picture using a key. Then place the digit in the hundreds, tens or ones column. The next person takes their turn. When both players complete their numbers, insert the correct comparison symbol in the circle: > < =.
Can you read the comparison sentence?
Play
Play Guardians: Defenders of Mathematicia to learn more and sharpen your skills on this topic.
There's more to learn
Have a look at these other resources.