Thirsty work: the surprising cost of secondary school uniforms
Approximately 750,000 young people will be starting secondary school for the first time this year. That means an estimated £150,000000 (yes, that's £150million) may be spent on new school uniforms over the next few weeks.
Money is not the only cost to buying so many new school uniforms. It's estimated that 3 years worth of one person's drinking water is needed to make 1 T-shirt. Think about that for just a moment whilst you calculate how much water was needed to cover your entire collection of clothes.
There are alternatives that won't cost the earth and won't cost a small fortune. Reusing uniform is a great way to save money and the environment, something we will all benefit from. School Uniform Banks and recycling projects are springing up all over the country. Some are focused around local churches, others are run by concerned parents out of their front room or garage.
School Uniform reuse enterprise ApparelXchange in Glasgow was set up with the mission to provide affordable, quality school uniform that doesn't cost the earth. The team behind it not only collect, quality control then sell on uniforms at a fraction of the price of new ones, they go into schools to raise awareness of the environmental impact of producing clothe and the benefits of reusing and recycling clothes; not just for the planet but your bank balance too.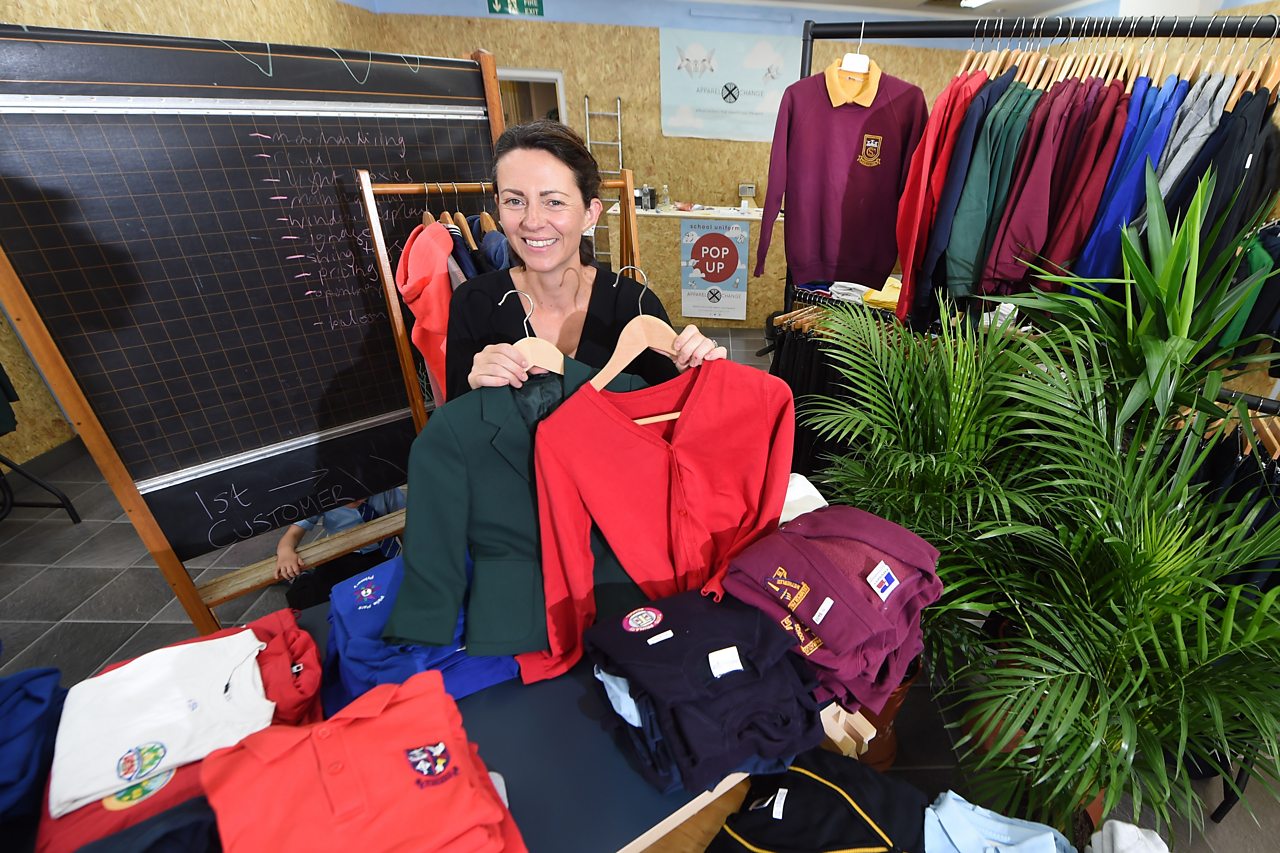 As ApparelXchange founder Izzie says:
"It starts with their school uniform, but it leads to a much deeper understanding of the clothing supply chain and the cost of not just fast fashion, but fast everything. Learning more about what goes in to make a school uniform teaches everyone to be more responsible and look after things much better"
If you can't find a uniform reuse initiative, remember you can pass it on to family, friends, neighbours or back to the school to keep it in use. Or, get one started and put that new smart phone to good use!