How to become a trainee karate instructor: Shola's story
I enjoyed PE so much that I wanted to do it outside of school - that's when I found martial arts.
I'm Shola. I loved PE and Science at school. I started martial arts as a hobby and now work as an instructor, helping others to learn karate.
Biology helped me because I learnt that controlling your breathing is really important for controlling your body. I also learnt about how our muscles move our bones. Both of these things help me in karate because martial arts are all about controlled, powerful movements.
I teach my students how important it is to warm up their muscles properly before a karate session. This helps lessen the chance that they will hurt themselves.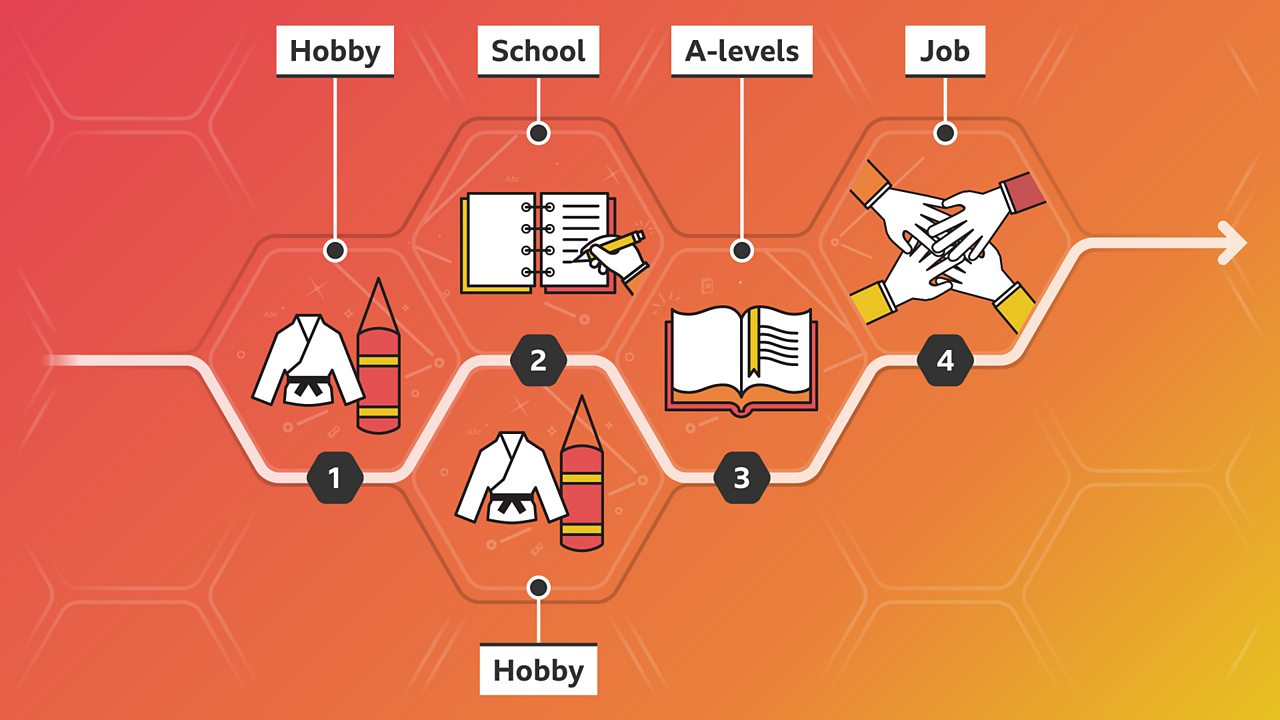 What to expect if you want to be a martial arts instructor
Salary

: Variable depending on whether you are self-employed or working for a gym or class, ranging from between £15-£50 per hour

Working hours

: Variable. You'll usually set your own working hours and these may include evenings and weekends

Entry requirements

: Usually you need to be an advanced student in a martial art. You can then take a coaching qualification recognised by the National Governing Body (NGB) for your martial arts discipline. You can find more details about coaching qualifications from Sport England
This information is a guide (sources: LMI for All, National Careers Service)
For careers advice in all parts of the UK visit: England, Northern Ireland, Scotland and Wales