Measuring mass
Home learning focus
Learn about measuring mass using non-standard measures.
This lesson includes:
two slideshows

two activities
Created in partnership with Twinkl.
Learn
Begin by taking a look at the slideshow to help you understand how to measure with non-standard units of measurements.
A balance scale has been set up in the classroom to compare the weights of different objects. Click through the slideshow to see how to balance the objects.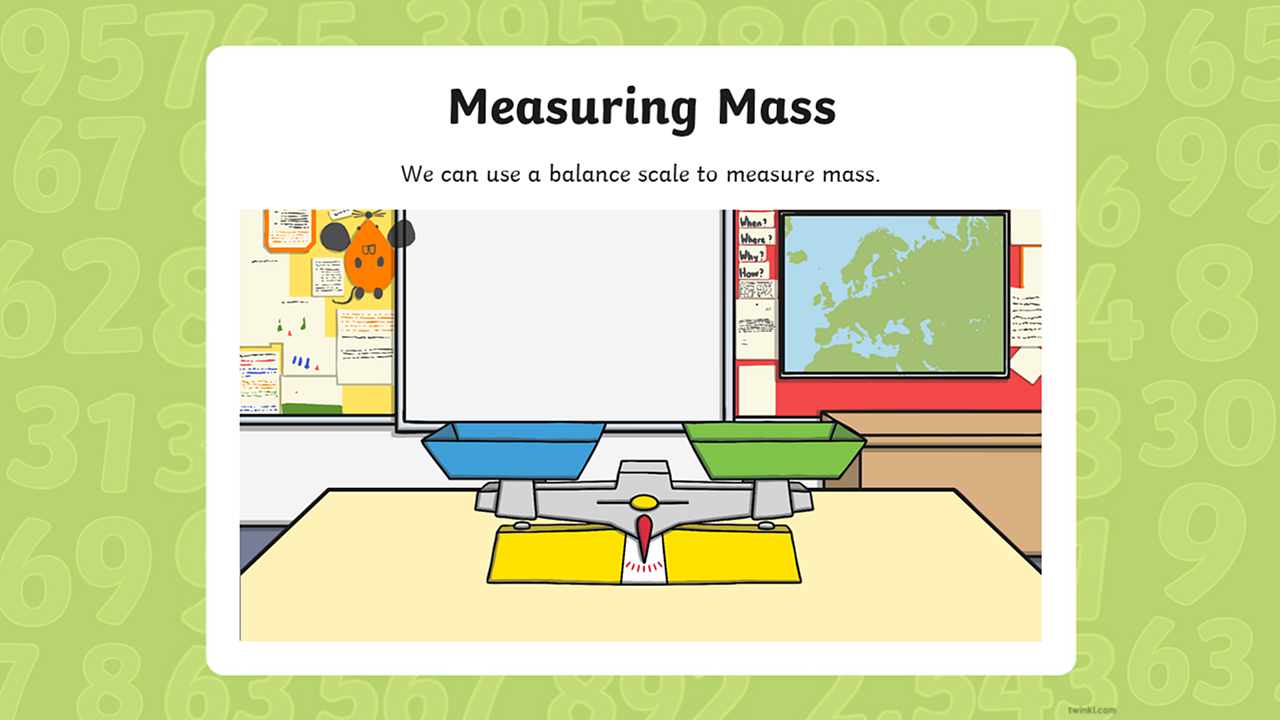 Have a look at this other slideshow to see another example of comparing the mass of different objects.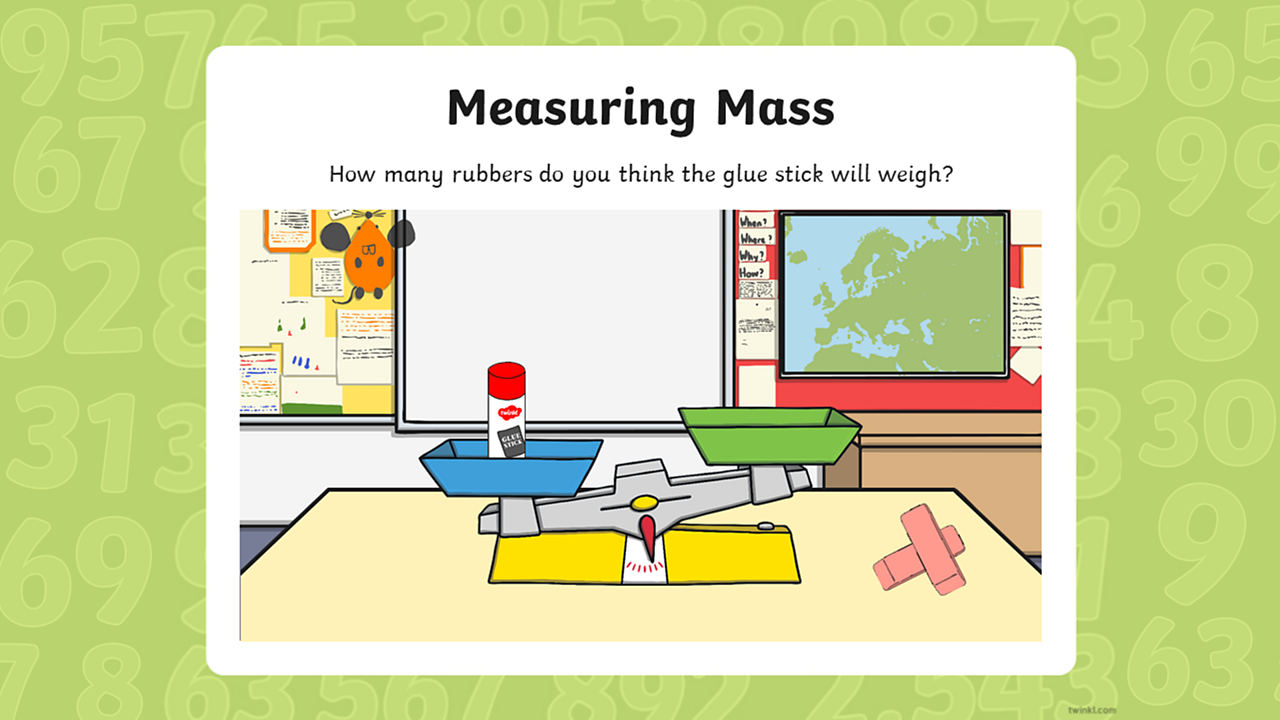 Practise
Use these activities to help further develop your understanding of measuring mass.
Activity 1
The first activity builds on using more non-standards units of measurements to compare the weights of different objects. This activity requires a helping hand from a parent or guardian.
Activity 2
Now, why not try creating your own playdough using a simple recipe? This activity is aimed to help you measure with standard units.
There's more to learn
Have a look at these other resources around the BBC and the web.