A brief history of the humble school dinner
From their inception at the start of the 20th century, school dinners have provided pupils with a hot meal in-between a packed timetable of lessons. They've spawned some iconic dishes as well as plenty we'd rather forget.
Take a look back over the past century of school dinners, from simple breakfasts, through hearty meals, to the
Turkey Twizzler
and beyond.
Early 1900's
School dinners first became a topic for the national agenda in 1906. The Provision of Meals Act in that year was designed to give free school meals to all children. Nursery school pioneer Margaret McMillan, who lobbied for the bill, argued that if education was compulsory then it was only right for the state to provide a hot meal too.
This free hot meal tended to be breakfast and the offerings were limited to say the least. If you were lucky enough to go to school in the early 20th century then you could expect porridge, bread with dripping and a nice glass of milk to wash it all down with.
Things did get better during the twenties and thirties as British classics began to be introduced (mutton stew, anyone?) and desserts like treacle pudding found their way onto the menu.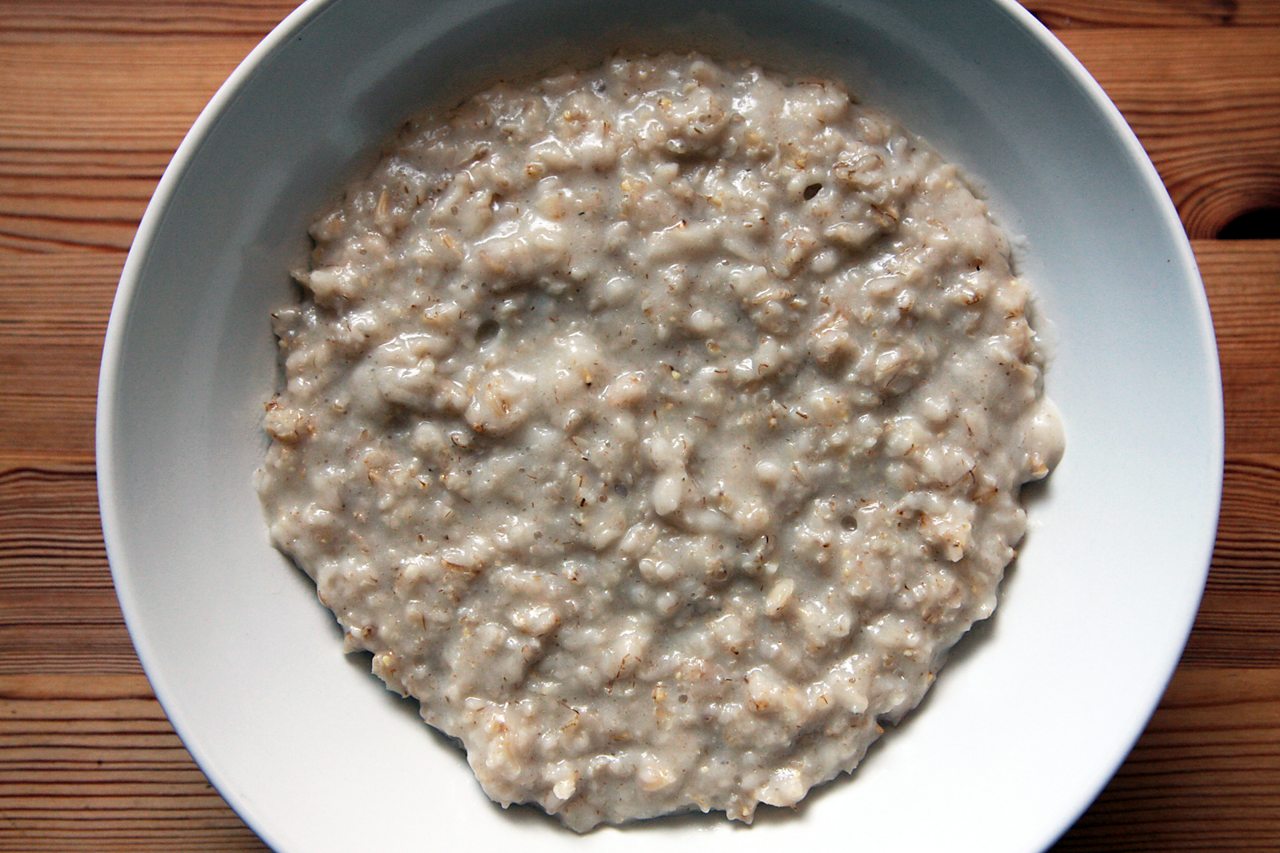 Post-WWII
Just before the end of the Second World War in 1944, it was made compulsory for local authorities to provide school dinners. Part of the war effort on the home front was to maintain morale, and that couldn't be achieved on an empty stomach.
However, food rationing continued for several years after the war ended, and this was certainly reflected in school dinners. Tinned meats were popular because of their longevity, and there was plenty of mash to go with it. The simple jam roly-poly also made its debut on to school menus.
The cost of providing free school meals soon became apparent though, and parents began to shoulder much of the burden, with some reprieve for those families on lower incomes. As rationing came to an end and the economy began to recover, baby boomers were treated to the luxuries of corned beef, and fish and chips would become a Friday staple across canteens nationwide. Iconic school desserts like spotted dick and rice pudding (with a dollop of jam of course) became the norm.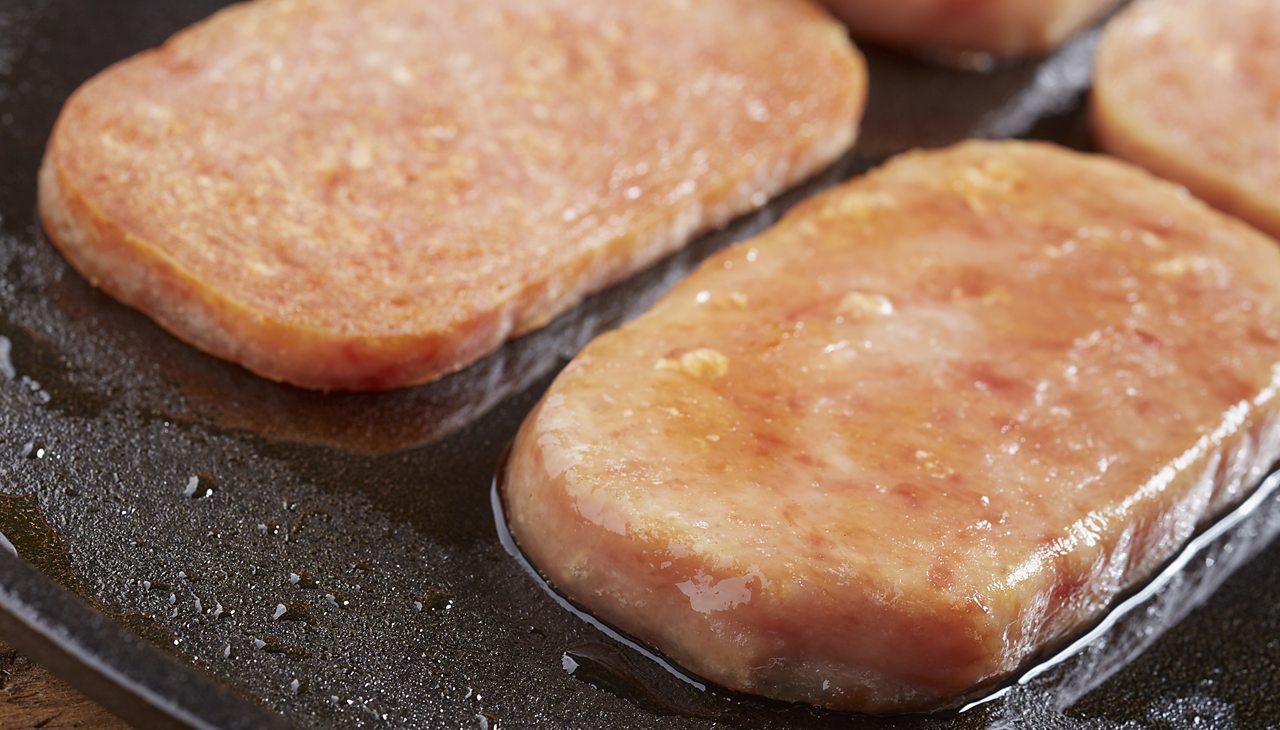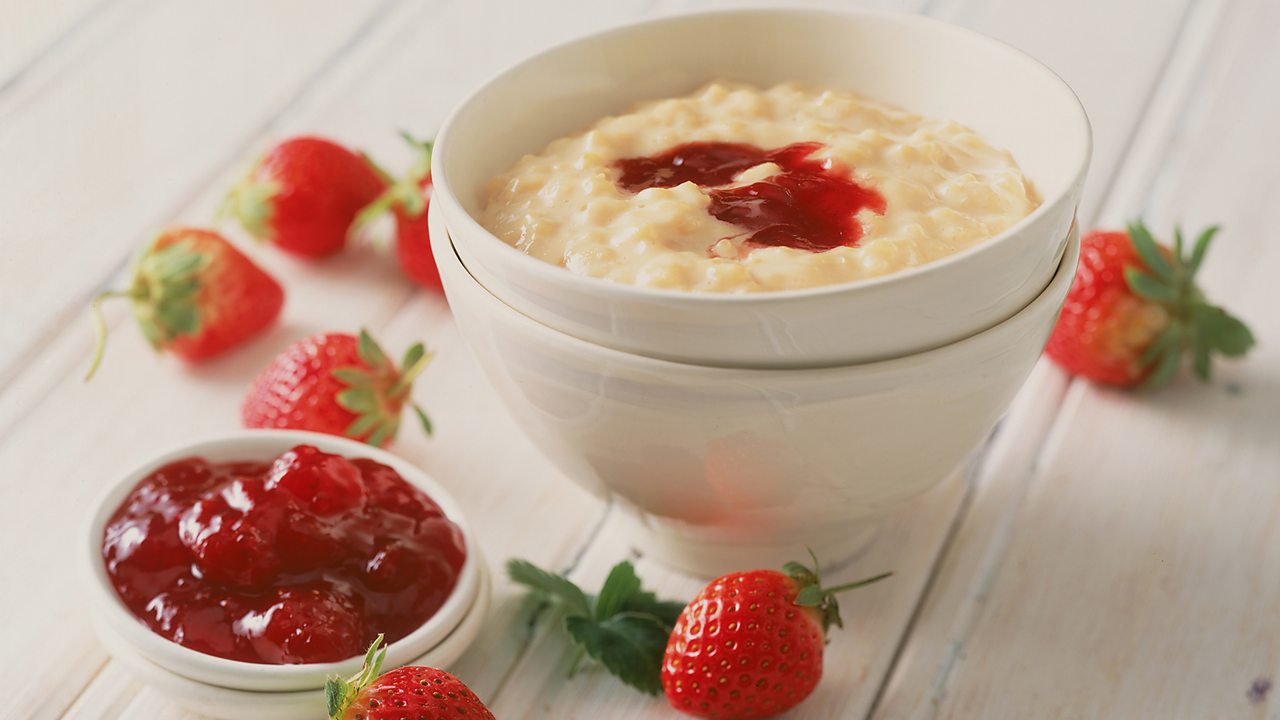 1980's/90's
Margaret Thatcher's Conservative government of the eighties was widely criticised for 'milk snatching', but its impact on school meals was wider than just that. Provisions of school meals were opened to competitive tender as private contractors battled it out to put food on the school dinner table at lower costs. Nutritional standards were also affected in a further bid to keep spending down. Schools saved money and pupils got to feast on a new variety of sugary and salty treats.
The eighties saw an increase in 'fast-foods' like pizza, fries and chicken nuggets being served from the school canteen, along with more fizzy drinks with high sugar contents. This trend continued into the nineties and went largely unchecked. A 1999 medical survey suggested children in the 1950's had healthier diets with a higher nutritional value than children in the 1990's – and that was during rationing!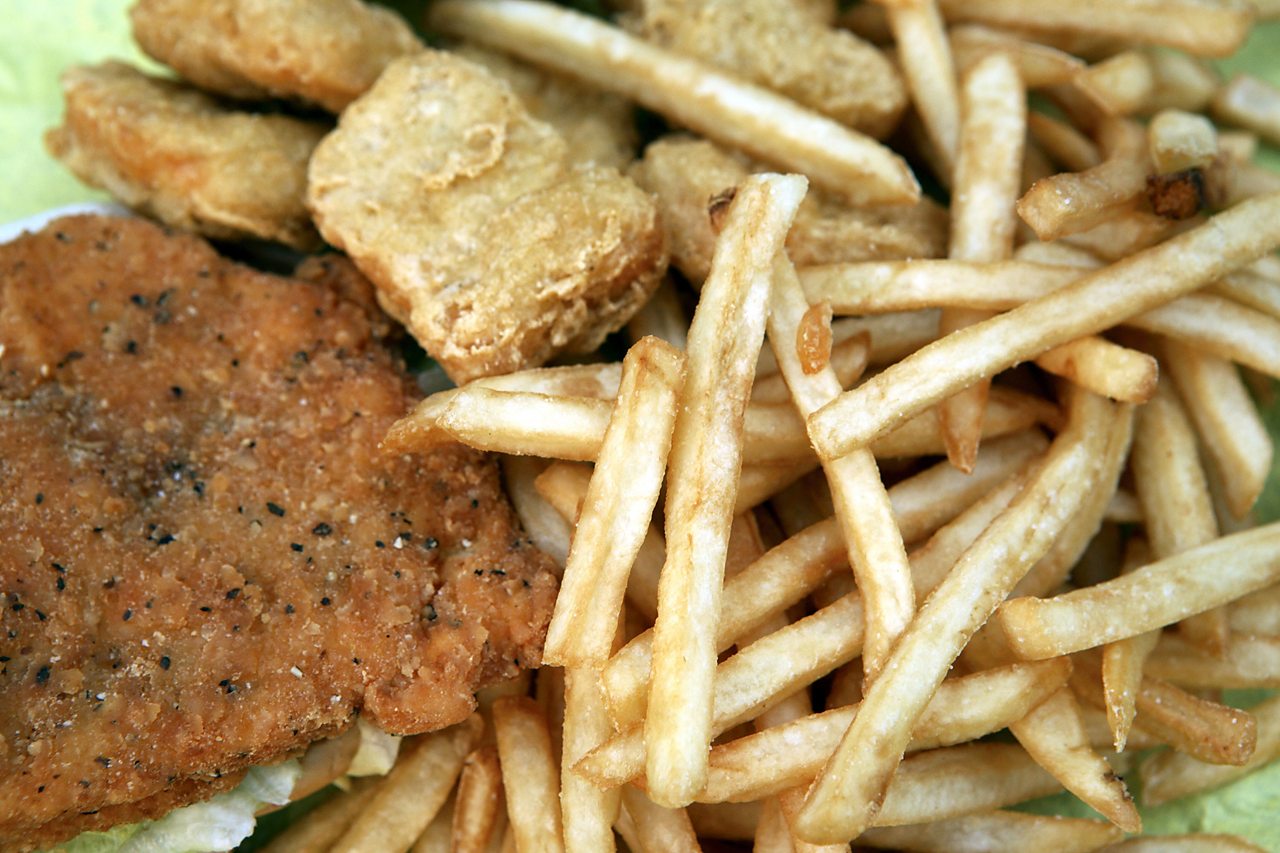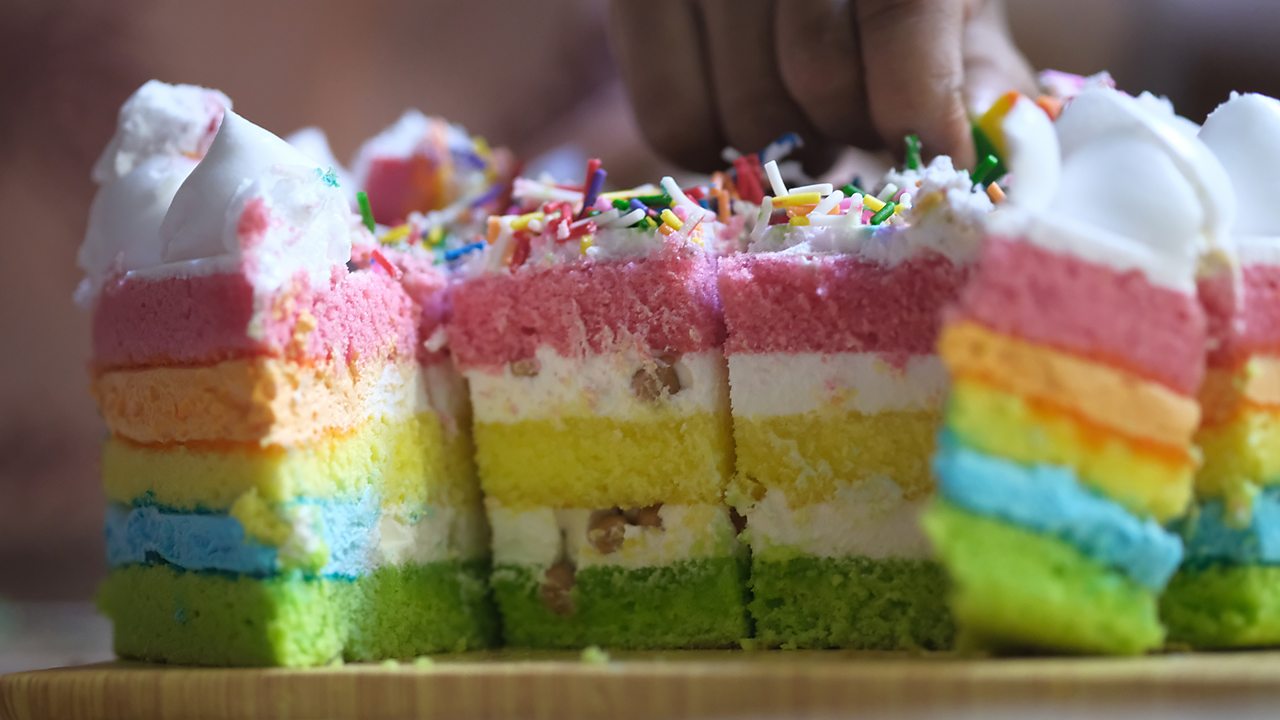 The 2000's
In 2005, Channel 4 aired Jamie's School Dinners, a four-part series examining the state of Britain's school dinners. The programme brought to light the poor nutritional value of food served out of the school canteen, and how this was contributing to an increase in child obesity rates as well as negatively affecting educational attainment.
The show made a villain of Turkey Twizzlers and other junk foods that were now staples of the school dinner. The TV chef called for the government to act and the public quickly got behind the cause. Over 270,000 signed a petition calling for better nutritional meals. Soon, many schools banned Turkey Twizzlers, fizzy drinks and sweets and added healthier options on to their menus.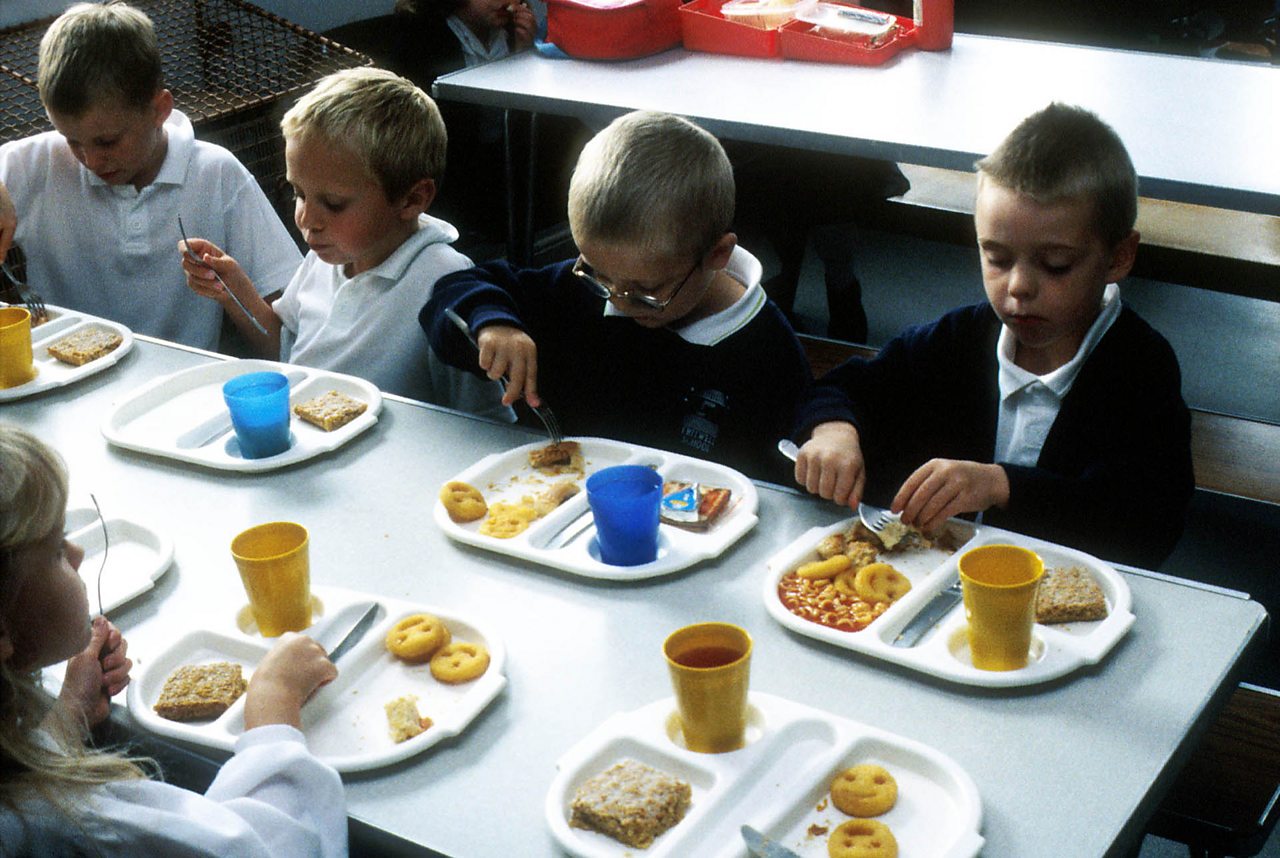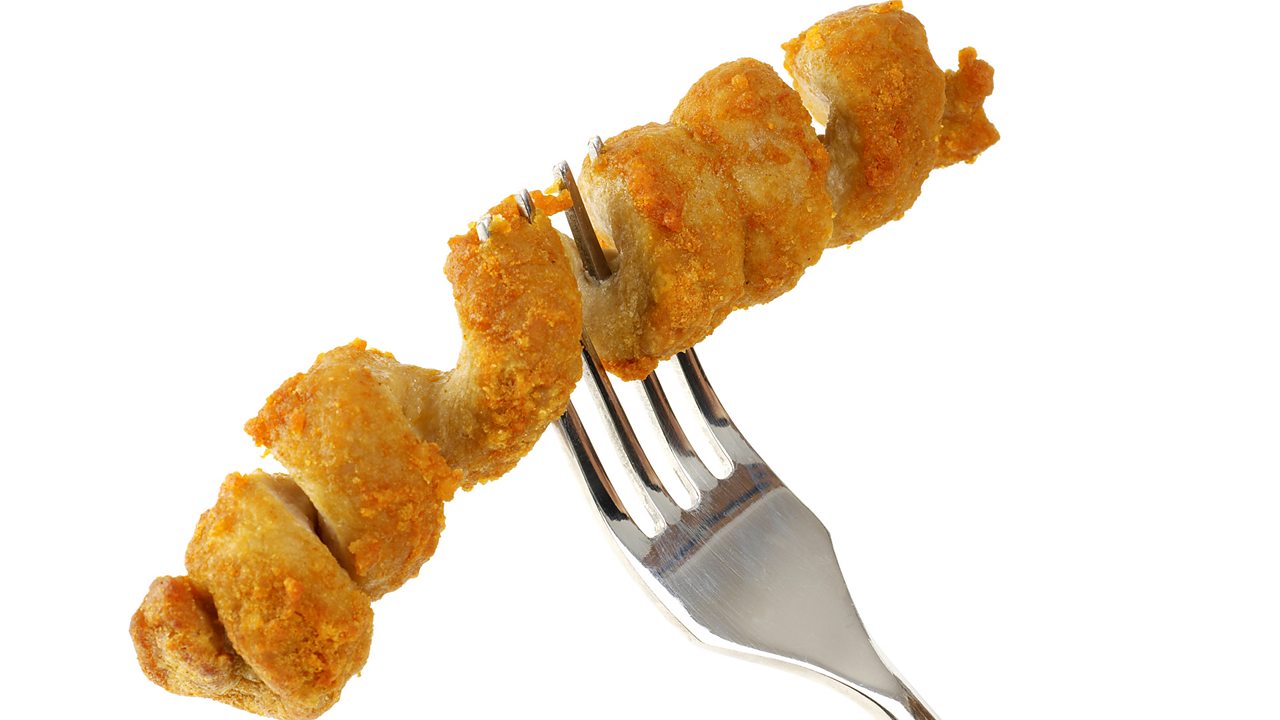 The 2010's
The shockwave caused by Jamie's School Dinners was still being felt in the decade after it originally aired. Although many junk and processed foods had been banned and tighter nutritional guidelines brought in, not all schools were on board.
This changed again in 2015, when a new regulation came into effect. From this point, every meal would have to include at last one portion of vegetables or salad and there'd have to be a wide variety of fruit and vegetables available. The changes also included a limit on the amount of deep-fried food cooked every week and restrictions on fruit juice portions for pupils.
Today's school dinners look a lot more colourful than they did thirty years ago and they're much more nutritious as well. Still, there are plenty who mourn the loss of the Turkey Twizzler – in 2018 a petition was set up to bring the controversial meat spirals back to a supermarket near you. It's had over 27,000 signatures since…