Finding 1000 more or less
Home learning focus
In this time, you will learn how to find 1000 more or less than a given number.
This lesson includes:
one learning summary slideshow

two activity sheets
Created in partnership with Twinkl.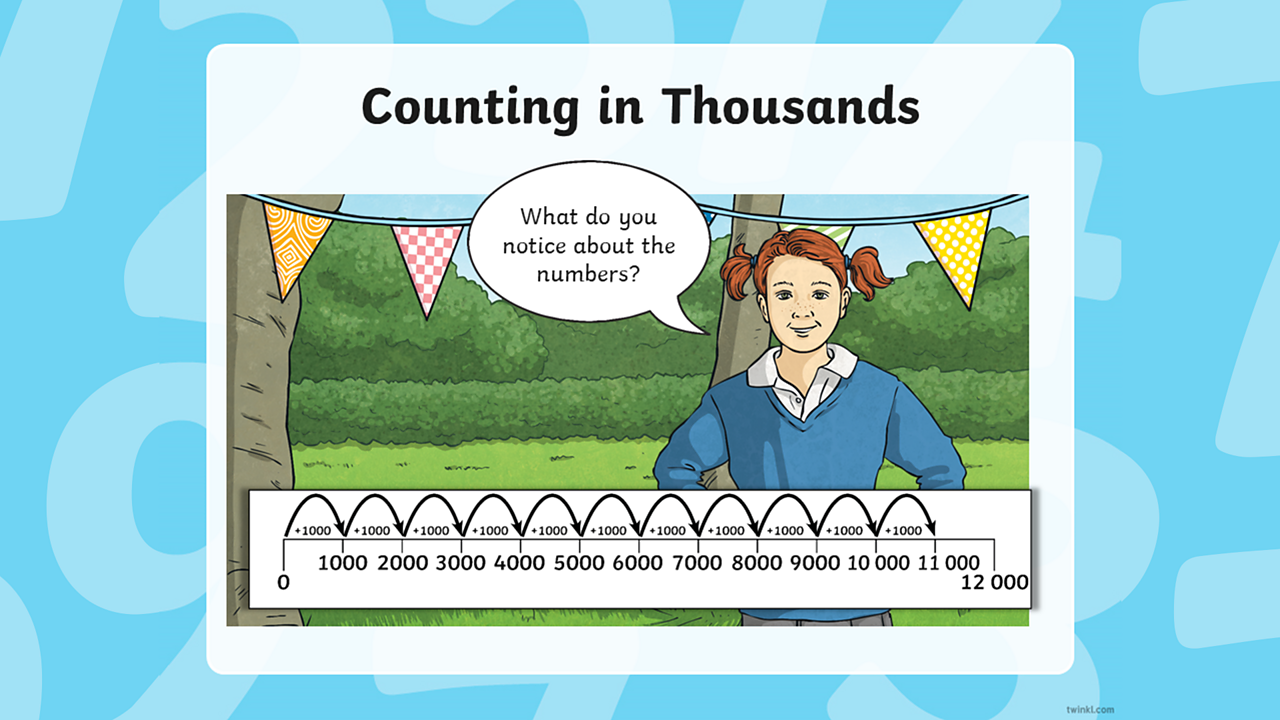 Practise
There are lots of fun ways to practise what you have learned. Here are a few activities you could try.
Activity 1
Hook-a-duck activity
Cut out each duck and then add a paper clip to each duck. Use a magnet or create a simple hook device using a paper clip and attach it to a stick. Use this to hook a duck. Each duck has a number written on it. Can you find 1000 more or less than the given number?
Activity 2
Test of strength
Test your strength by answering the questions with increasing difficulty around finding 1000 more or less than a given number.
There's more to learn
Have a look at these other resources around the BBC and the web.