How to become a plumber: Sophie's story
Meet Sophie, 16, a plumbing and heating apprentice from Surrey. Part of our Bitesize world of work series.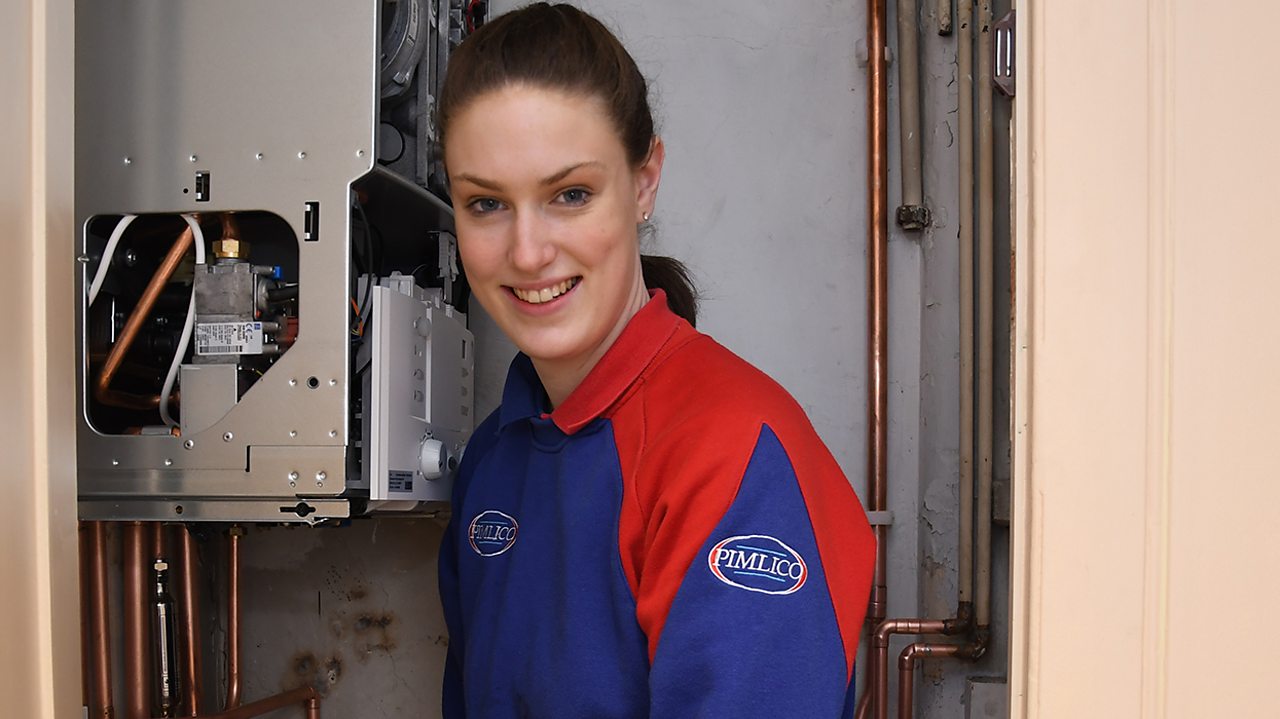 What is your job?
Throughout the day I help customers with a range of different plumbing tasks, such as changing radiator valves or soldering pipes. The best part of my job is the fact that every day is different. Every day you tackle a different problem. I also enjoy working with different engineers and apprentices, and meeting our customers. Of course, with plumbing, there are plenty of not particularly nice jobs. Let's just say you wouldn't want to be eating your lunch after unblocking a kitchen sink! But it's all part of the challenge and they are far outweighed by the reward of customer satisfaction.
What skills do you use in your work?
You need to have good communication skills to be able to be inform customers of the job progress and also to be able to communicate with other employees within the business. You also need to be practical and be prepared to be faced with a different challenge every day.
Is this the job you always knew you wanted to do?
I've always been a very active person. I love practical learning and getting stuck into tasks. Plumbing had always stood out for me as it allows me to complete hands-on, practical work, whilst getting a sense of satisfaction. Also, you are able to help someone in need fix an issue – whether that be fixing a leak or getting the customer's heating working again. Continuing with plumbing would also guarantee me a stable future as, with experience, the wages can be very high.
How did you get into your job?
I applied for work experience at Pimlico Plumbers when I was 16. I worked in all departments to get a feel for the industry. I really enjoyed it and it was exactly what I imagined, confirming my passion to begin an apprenticeship, rather than applying to university. I was lucky enough to be offered an interview for an apprenticeship position, which was a success, and shortly after I began my role.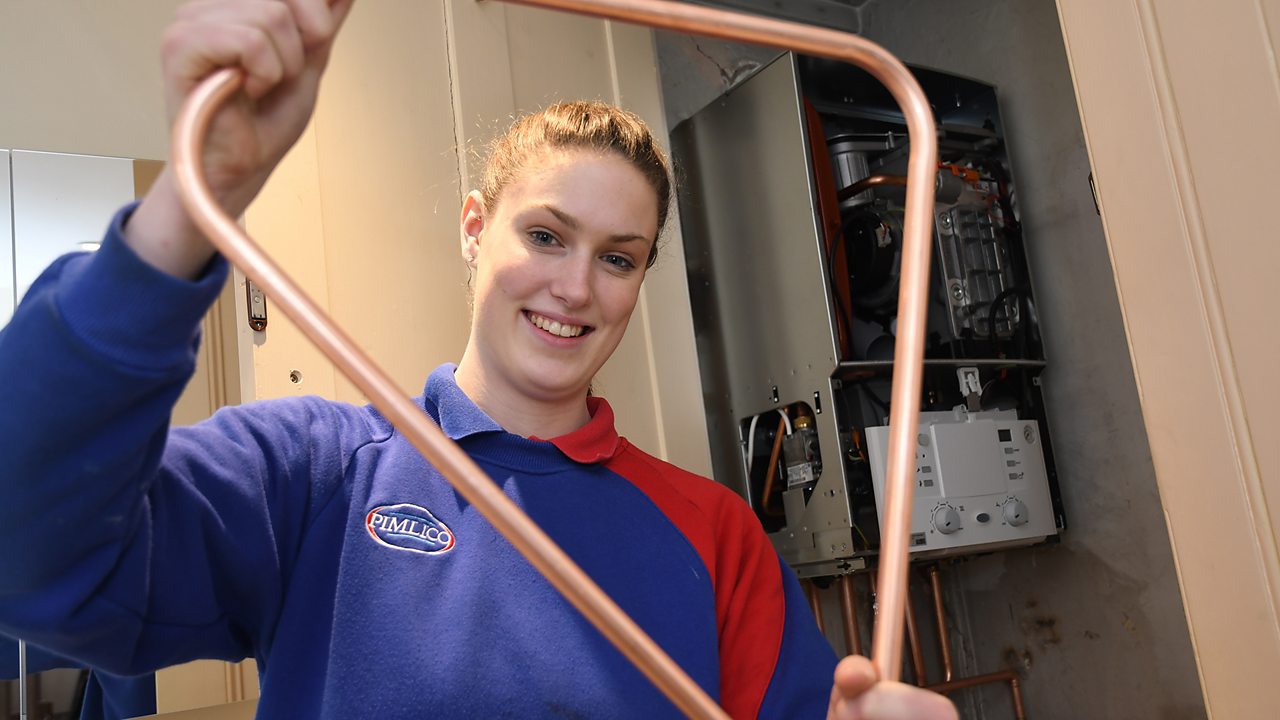 Top tips
I think

an apprenticeship is the best route, by far, into any skilled trade

. There's no amount of reading that could prepare you for the challenges you can face in plumbing – it's all about the practical on-the-job experience

An apprenticeship offers you the chance to be

equipped with all the skills

you need for a successful career, as well as

the chance to earn whilst you're gaining the experience

I do recommend gaining

work experience

in the field, and

not being afraid to ask as many questions as you possibly can

.

What to expect if you want to be a plumber
When Sophie completes her four-year apprenticeship, she will be a fully qualified plumber.
Plumber salary

: £14,000 to £50,000 per year

Plumber working hours

: 37 to 40 hours per week

Typical entry requirements

: You could do a Level 2 and 3 Diploma in Plumbing and Domestic Heating. This would teach you some of the skills needed for the job and help you when applying for a trainee position with a plumbing company. You can do an intermediate and advanced apprenticeship in Plumbing and Domestic Heating. You will need some GCSEs (or equivalent), usually including English and Maths, for an intermediate apprenticeship and five GCSEs (or equivalent) at grades 9 to 4 (A* to C), usually including English and Maths, for an advanced apprenticeship. This can take up to four years. You could also start as a plumber's assistant or 'mate' and do training on the job to qualify.
This information is a guide (sources: LMI, National Careers Service)
For careers advice in all parts of the UK visit: England, Northern Ireland, Scotland and Wales