Order numbers up to 1,000
Home learning focus
Learn how to compare and order numbers up to 1,000.
This lesson includes:
one learning summary slideshow

two activity sheets
Created in partnership with Twinkl.
Learn
It is important to understand the place value of each digit in a number to be able to order numbers.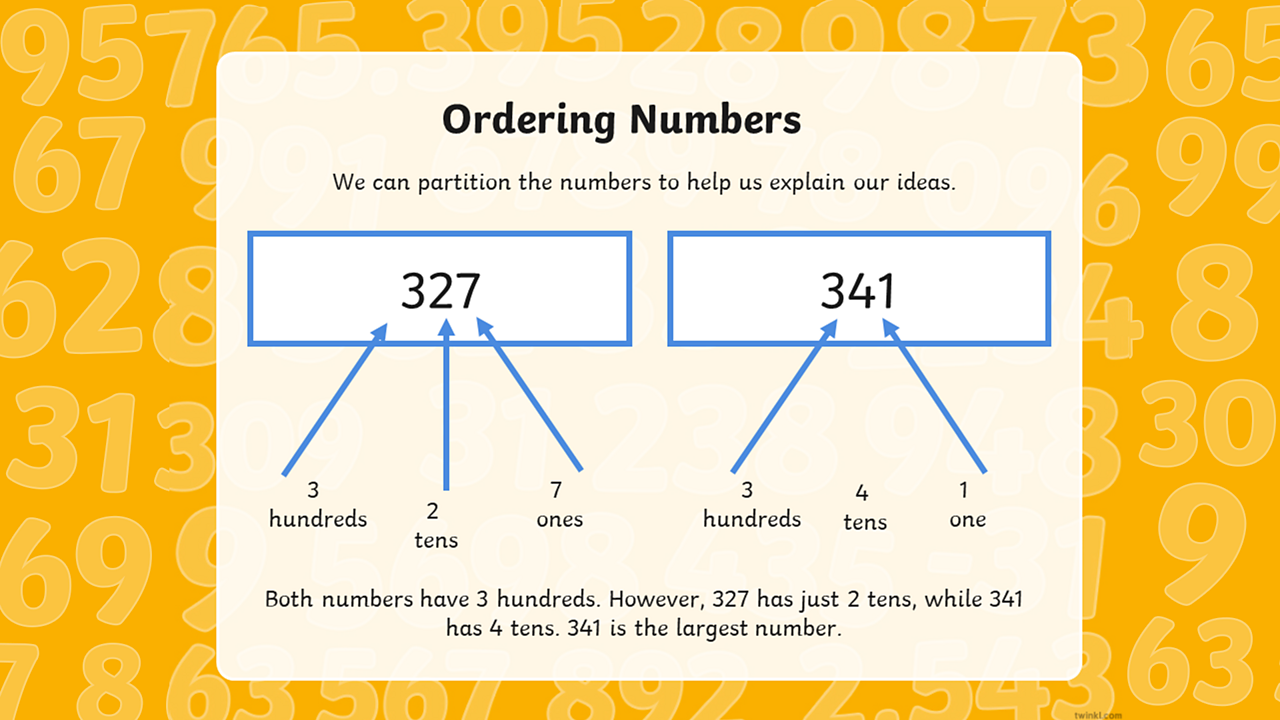 Practise
There are lots of fun ways to practise ordering numbers. Here are a few you could try.
Activity 1
Solving problems
Your task is to create your own one and two-step addition and subtraction problems. Click the image below to download the activity sheet.
Activity 2
Ordering numbers joke worksheets
Order the numbers to form the answers to a series of jokes.
There's more to learn
Have a look at these other resources around the BBC and the web.