11 moments which made Premier League history
The Premier League is back in all its glory for the 28th season.
Along the way there have been amazing goals, breath-taking and surreal moments and some incredible flash-points.
We take a look at 11 of the most memorable episodes from its top-flight history.
1. Blackburn leave it late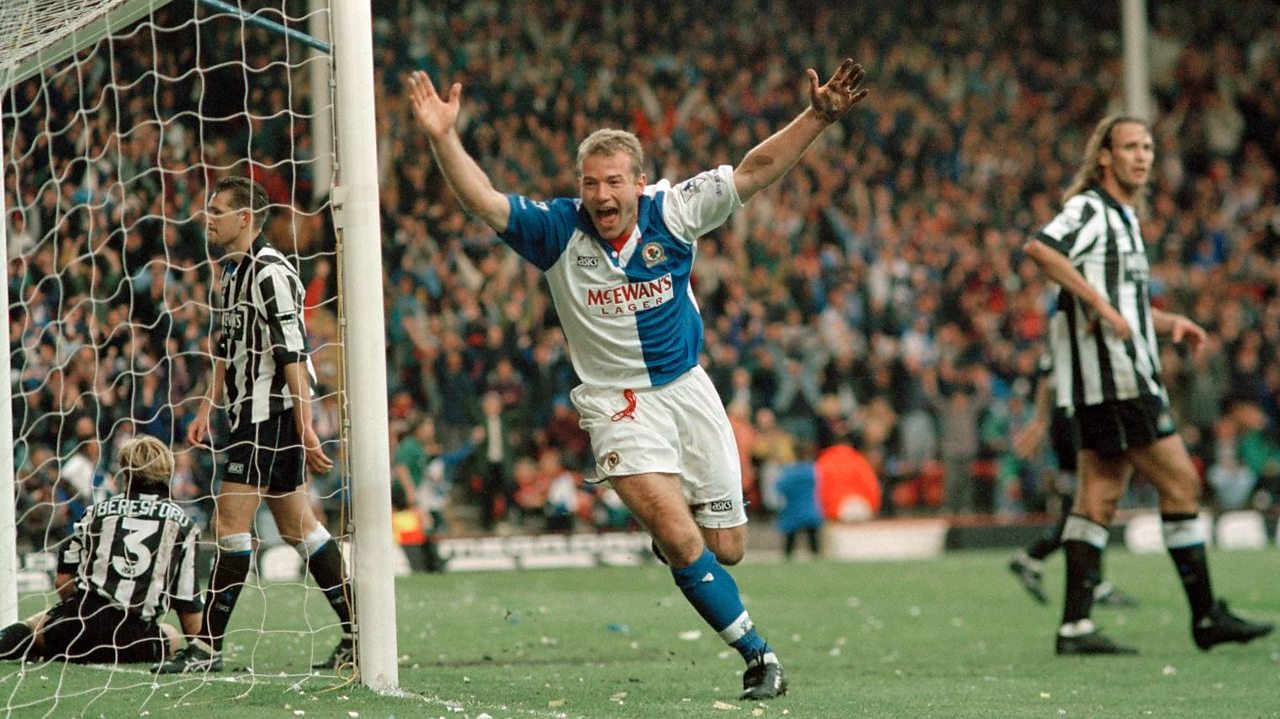 They might have been away from the big time for a while, but Blackburn actually won the Premier League three years after it started.
Ages before he was a regular in the Match of the Day studio, Alan Shearer was a goal machine who helped Rovers to become champion in 1994-95.
The title chase went down to the last game of the season, but despite Rovers losing to Liverpool they edged out rivals Manchester United to win what manager Kenny Dalglish called a "Cinderella Story."
2. Kung-Fu Cantona
One more from that season.
Eric Cantona had been red carded for kicking a Crystal Palace player during a game in January 1995. As he trudged off, one of the Selhurst Park fans shouted abuse at him and Cantona ran into the crowd to launch a flying kick at him.
He got a nine-month ban for what remains arguably the most shocking episode in Premier League history.
3. "I'd love it if we beat them"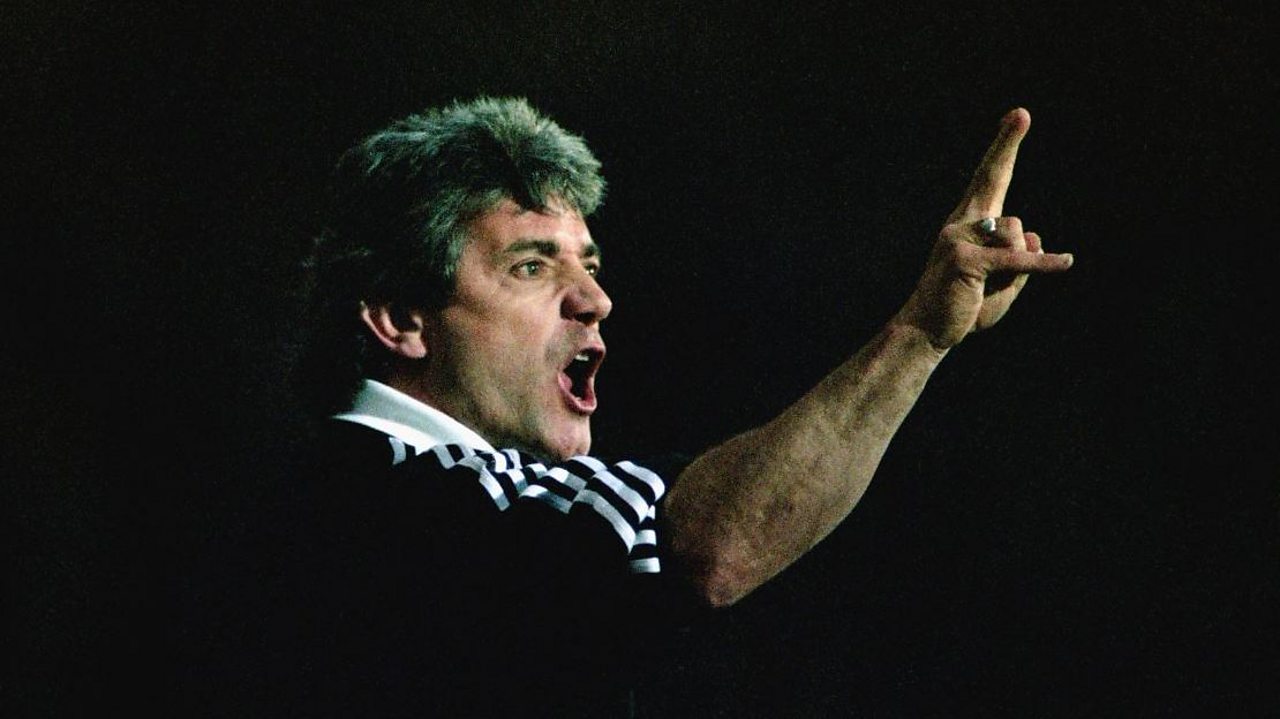 The Premier League title race was going to the wire in April 1996.
Kevin Keegan's Newcastle moved within three points of leaders Manchester United with a game in hand and two remaining.
Sir Alex Ferguson mischievously hinted that some opponents, such as Newcastle's next fixture Nottingham Forest, tried harder against United than they did the Magpies.
In a TV interview, his voice cracking with emotion, Keegan unleashed an epic rant:
"You can tell him now, we're still fighting for this title and he's got to go to Middlesbrough and get something - and I'll tell you, honestly, I will love it if we beat them. Love it," he said.
Newcastle only drew with Forest and United went on to win the title.
4. David Beckham scores from his own half
With floppy hair and not a hint of designer stubble David Beckham looked more like his son Brooklyn on the opening day of the 1996/97 season.
And he was certainly not the household name he would become.
That started to change with one audacious swish of his right boot.
Becks, then 21, was just inside his own half when he spotted Wimbledon keeper Neil Sullivan off his line and decided to have a go.
It would be remembered as one of the Premier League's most iconic strikes.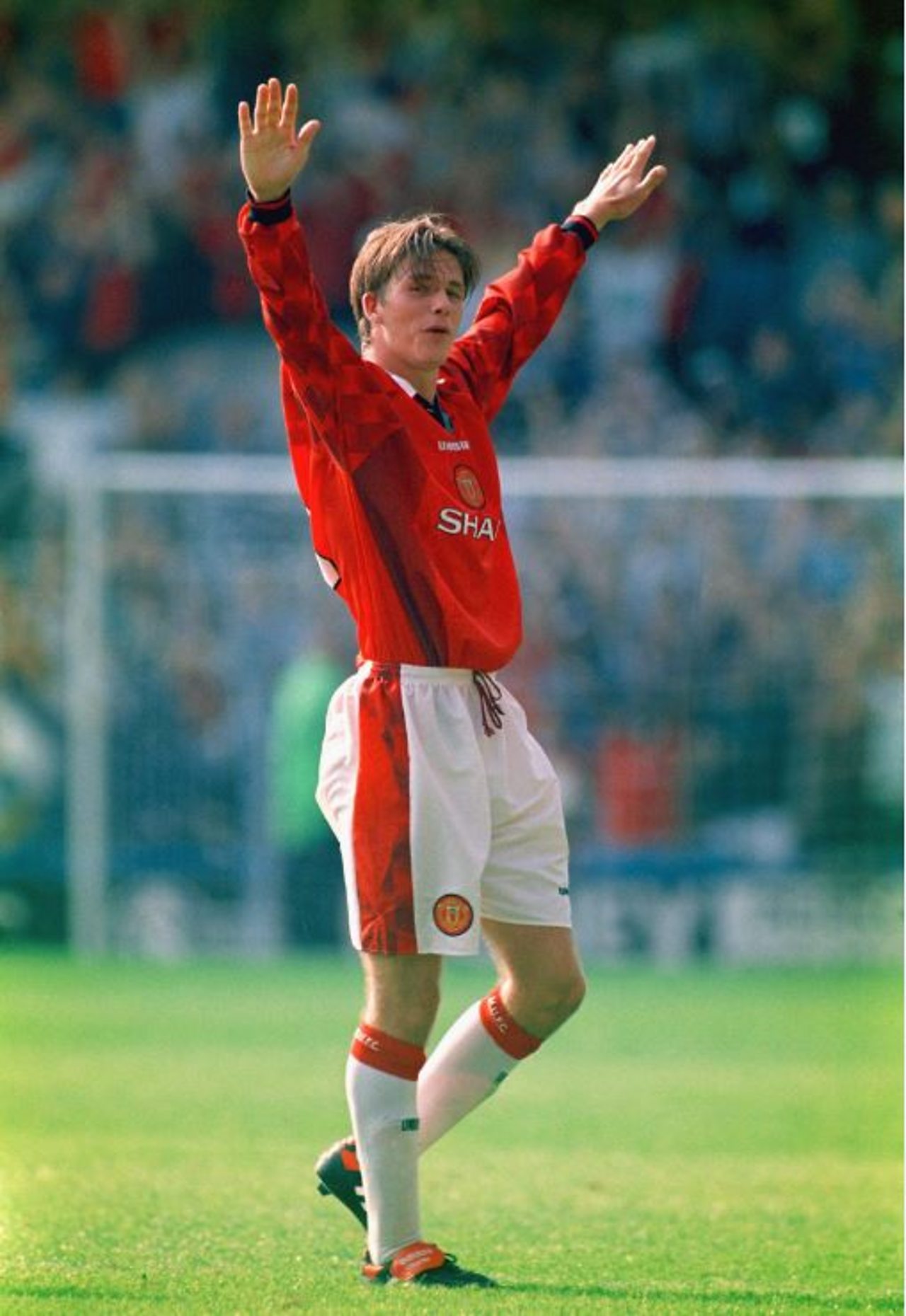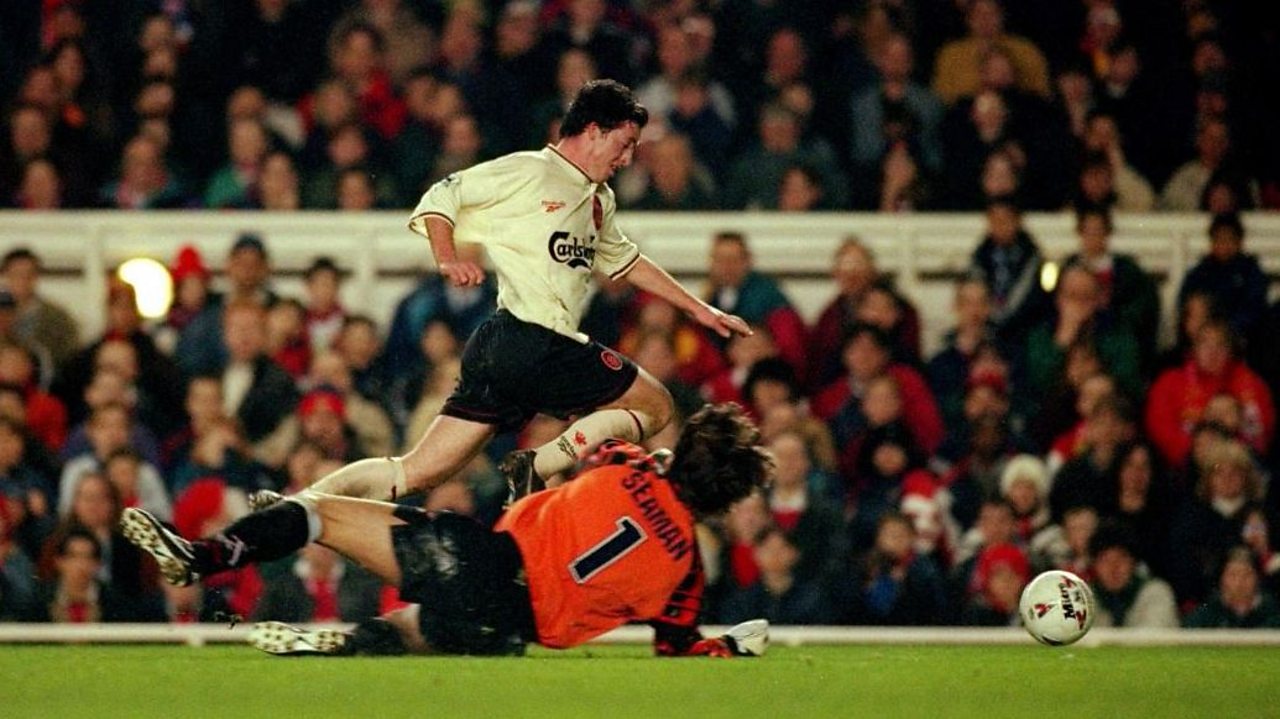 Imagine a striker asking a ref NOT to award a penalty.
That's what happened in March 1997, when Liverpool striker Robbie Fowler went down in the area against Arsenal.
Official Gerald Ashby pointed to the spot but Fowler asked him to change his mind. The ref refused and Fowler had his penalty saved by David Seaman - but Reds team-mate Jason McAteer tucked in the re-bound.
Liverpool won the match 2-1 and Fowler has since said: "I just remember getting up and seeing David Seaman. There was all the talk of 'did he dive or didn't he' but I just lost momentum when I jumped over him and fell over.
"It wasn't a penalty and because he was my mate from the England side, I just said it wasn't a pen."
6. The Invincibles
They said it was impossible – but Arsene Wenger's Arsenal went an entire season without losing a single game as they lifted the title in 2003/04.
The only other English team ever to do it was Preston in 1889!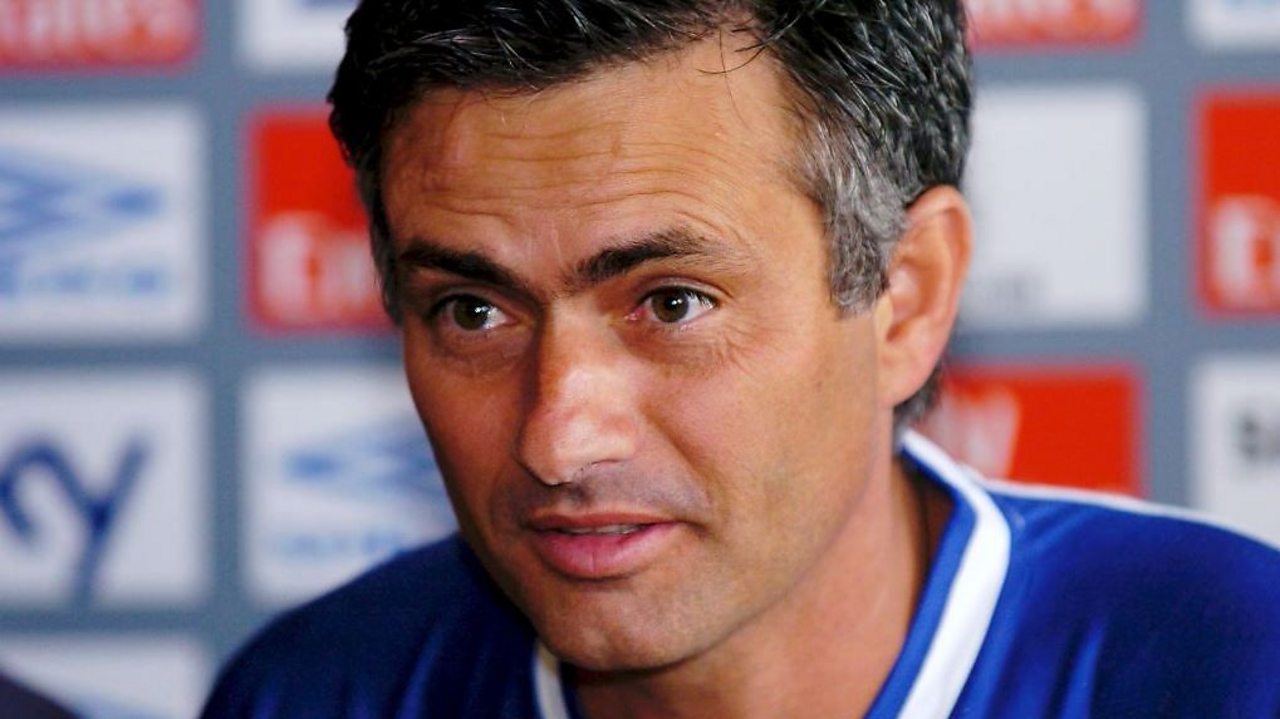 Never one to play down his own ability, Jose Mourinho famously said this when unveiled as Chelsea's new manager in 2004: "Please don't call me arrogant, but I'm European champion and I think I'm a special one."
Say what you like about Jose - but with 25 major trophies to his name in Portugal, England, Italy and Spain, he may have had a point.
8. Pizza-gate
You couldn't make this one up if you tried.
Some farcical scenes unfolded in the Old Trafford tunnel after Manchester United's chaotic 2-0 victory over Arsenal on 24 October 2004, a result that ended the Gunners' 49-match unbeaten run.
As players and officials from both sides clashed in the tunnel, United manager Alex Ferguson was struck by a slice of pizza thrown by an Arsenal player.
In his autobiography, then Arsenal defender Ashley Cole wrote: "All eyes turned and all mouths gawped to see this pizza slip off that famous face and roll down his nice black suit."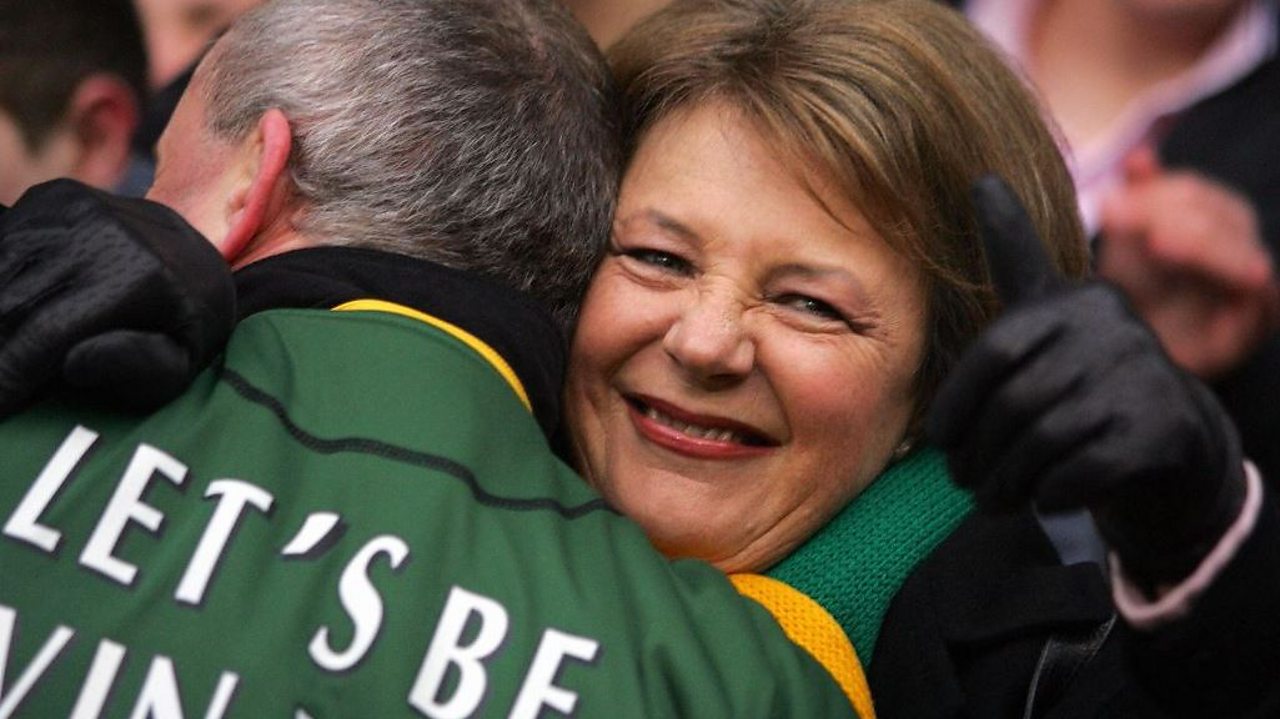 Delia Smith was a bona-fide celebrity in the 1990s.
The TV chef football fan was also on Norwich City's board as a shareholder.
By February 2005 the Canaries were fighting to stay in the Premier League, and at half-time of a match against Man City she decided to do something.
Taking a microphone on the pitch, she shouted: "A message for the best football supporters in the world: we need a 12th man here. Where are you? Where are you? Let's be 'avin' you! Come on!"
Norwich lost 3–2, but by the following weekend their fans had the slogan printed on t-shirts.
10. Aguero's last-gasp winner
Rewind to May 2012, and it's the last day of the season.
Manchester United have secured a win at Sunderland and look set to lift their 13th Premier League title.
But Manchester City and QPR are still playing at The Etihad. A stoppage time equaliser by Dzeko puts City level and Utd fans get twitchy – but they are still two points clear.
And then, with just moments left, Aguero scores a last-gasp winner.
The rest is Premier League history. For the first time in 44 years, City claimed the title in what would prove to be the start of a new era for the Manchester club.
11. Leicester's fairy tale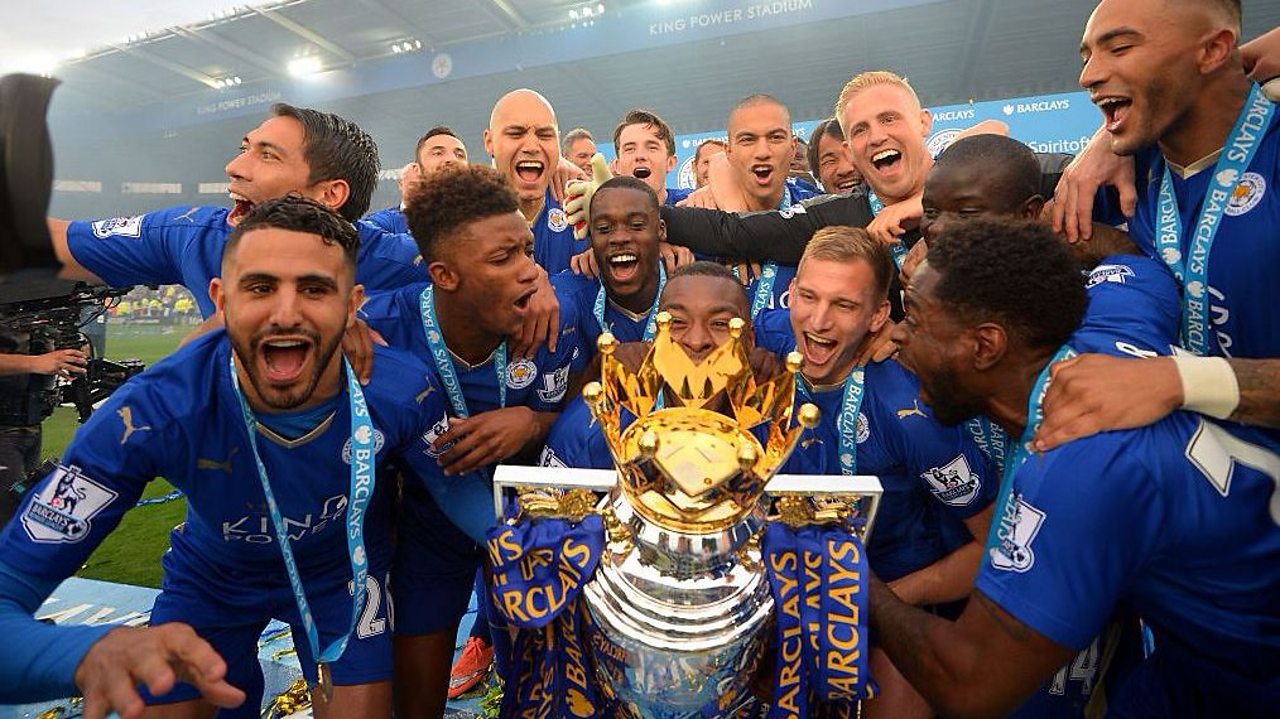 Leicester City's 2015/16 Premier League title win was one of the greatest sporting stories of all time.
The Foxes started the season as underdogs after almost being relegated the year before.
But they lost just three league games to win English football's top title for the first time in their 132-year history.
What are your favourite Premier League moments? Tweet us @BBCBitesize