How to become an illustrator: Anh's story
Meet Anh, 22, to find out more about life as an illustrator. Part of our Bitesize world of work series.
I finally get to afford a living by doing what I love!
Anh did a foundation degree in Art and Design, where she studied creative subjects such as filming, photography and design. She then decided to do a degree in Illustration at the Arts University Bournemouth

To add to her skill set, she also learnt to code. She can now programme video games as well as illustrating and designing them

Her favourite part about her job is that she does not have to sit in an office – she can work wherever she wants to!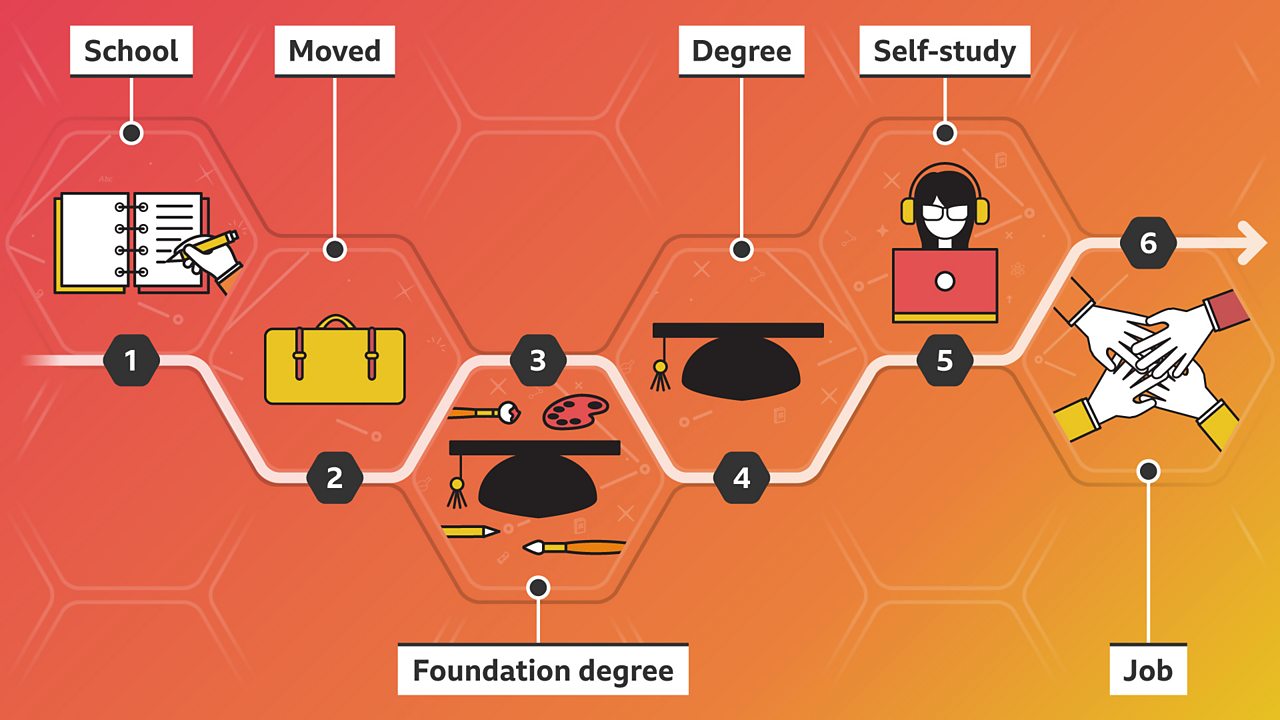 What to expect if you want to be an illustrator
Illustrator salary

: £14,000 to £40,000 per year

Illustrator working hours

: Variable per week

Typical entry requirements

: There are no set requirements, but many illustrators have a degree in illustration or other arts-related subject like Graphic Design. Without a degree you can still be successful if you have artistic flair and a strong collection of work (portfolio).
This information is a guide (sources: LMI for All, National Careers Service)
For careers advice in all parts of the UK visit: England, Northern Ireland, Scotland and Wales