The Lake District
Home learning focus
Learn about the Lake District, including where it is and what it is like.
This lesson includes:
one short film on the Lake District

a collection of photographs of the Lake District and its nature

two activities to build your knowledge
Learn
Where is the Lake District?
The Lake District is a national park and World Heritage Site in North West England.
It is home to Scafell Pike, the highest mountain in England, and Wastwater, the deepest lake.
It is popular with both day visitors and holidaymakers because of its beautiful mountains and lakes.
In the following video, Sue Venir explores the Lake District.
What is it like in the Lake District?
The landscapes of the Lake District have been created over millions and millions of years.
Rocks such as sandstone, limestone and granite gradually formed in layers.
Next, tectonic plates created volcanoes and also pushed the rock up to create high mountains.
Two million years ago, icy glaciers covered the mountains and as the glaciers slowly crept down the mountains, they picked up pieces of rock, which eroded the mountains and created valleys.
When the ice melted, these valleys filled up with the melted water and created deep lakes and small crevices made by the ice at the tops of mountains filled with water to create tarns.
The Lake District is home to lots of plants and animals and also people, who live in towns such as Keswick and Windermere.
Tourism is an important industry in the Lake District, with over 12 million visitors every year who come to walk, cycle, run, boat or just to look at the amazing scenery.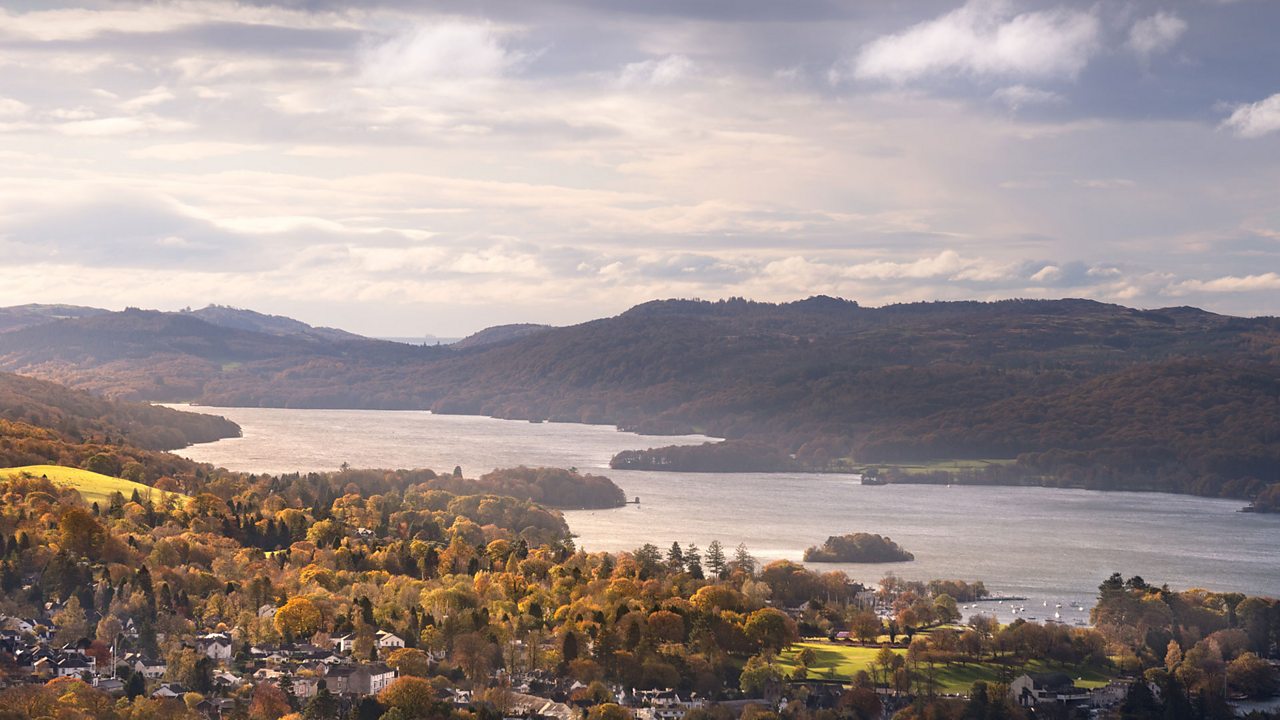 Practise
There are lots of fun things to do to help you remember what you've learnt about the Lake District and its landscapes.
Here are a few you could try.
Activity 1
Test how much you have learnt about the Lake District by completing the following quiz.
Activity 2 from Britannica
Write a short newspaper or magazine article.
It needs to:
give information about the Lake District

persuade people to visit the area
You will only need a pen and paper for this activity.
You might also be interested in
There's more to learn
Have a look at these other resources around the BBC and the web.