Day five update from Eddie
Rest Eddie, rest. Eddie's latest video diary has a message he didn't want to give. Dr Gary was unhappy with the results from yesterday's safety blood check and so Eddie went to the hospital for further blood tests... You can support Eddie by donating to Sport Relief.
Watch more from Marathon Man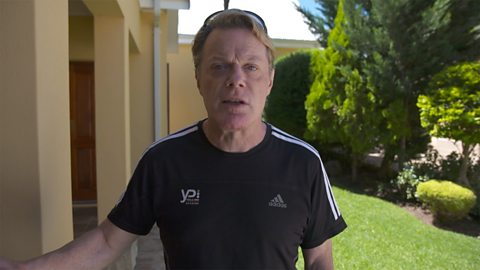 Day five update from Eddie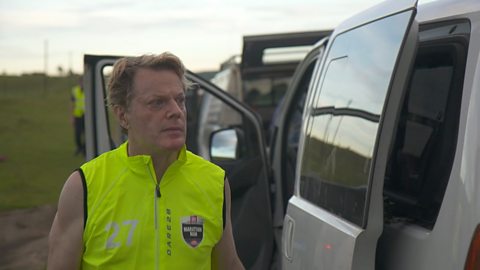 The start of a key day for Eddie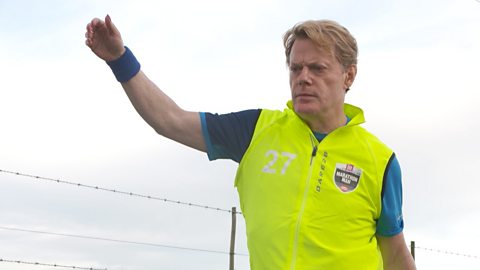 Limbering up with the Marathon Man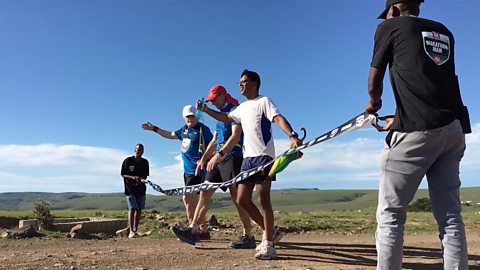 How to melt a heart, save a life and annoy a cow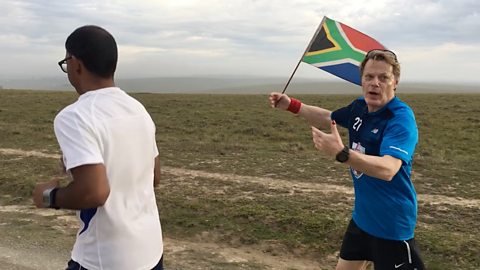 Nice and steady, Eddie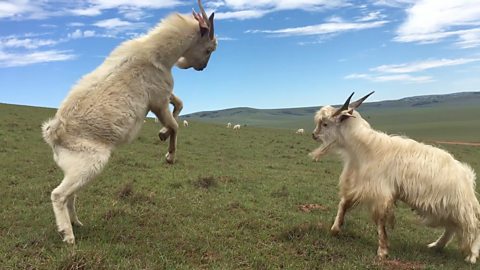 Eddie enjoys some horny fun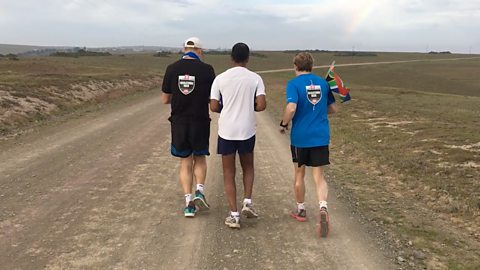 Eddie the termite-inator
Eddie Izzard Marathon Man - ENIO365W_01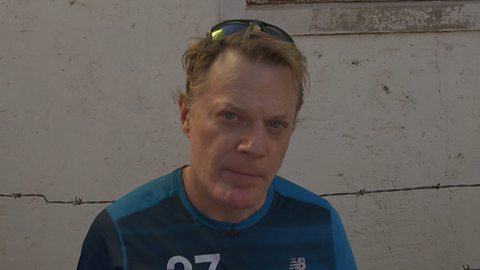 1964, in fact...
Eddie battles through the pain to complete day two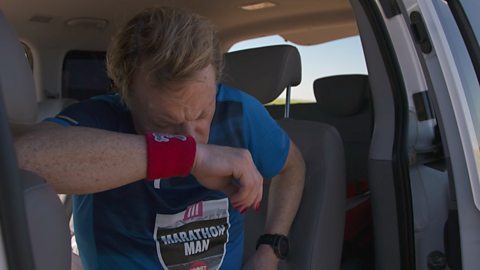 Slow down, Eddie, slow down!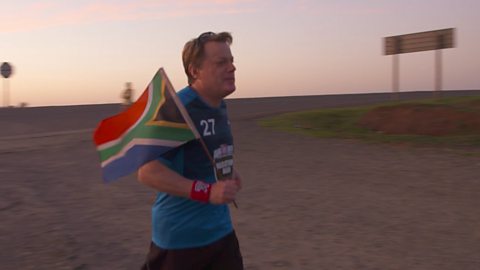 Day two begins!