Eddie recites Mandela
In tribute to Madiba, Eddie reads a poignant passage from the great man's memoirs. Conquer the fear, Eddie. Conquer that double marathon ahead. We know you can, and we know you will! You can support Eddie by donating to Sport Relief.
Watch more from Marathon Man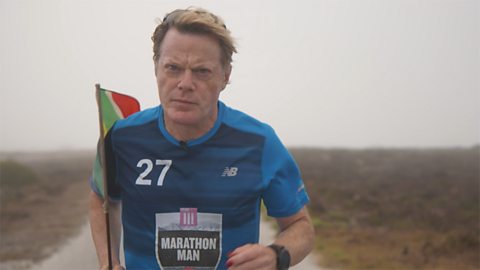 Eddie recites Mandela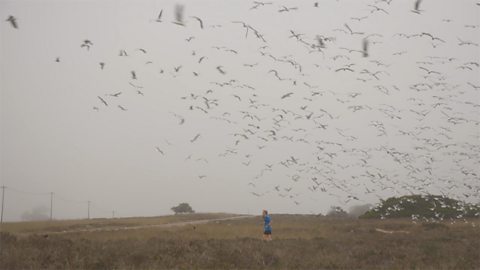 How Robben Island tried (but failed) to break a great man...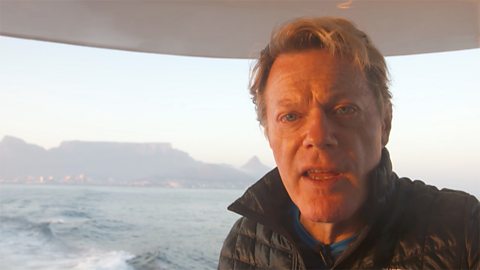 Robben meet Eddie... he's (finally) ready to run you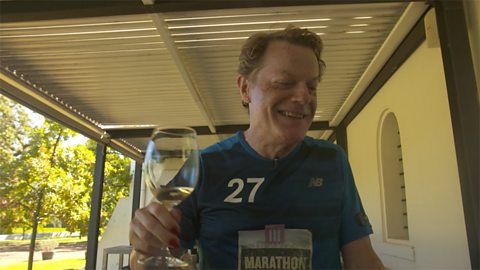 Wine tasting on a marathon?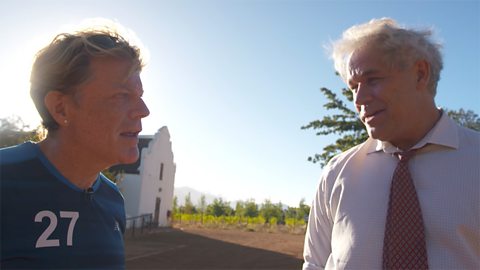 Now that's what you call a moral compass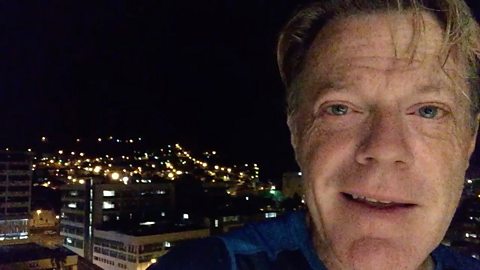 Oh no, Eddie has a sore throat!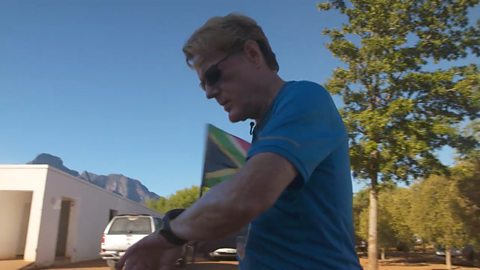 The crew wilt and Eddie hangs tough (as always)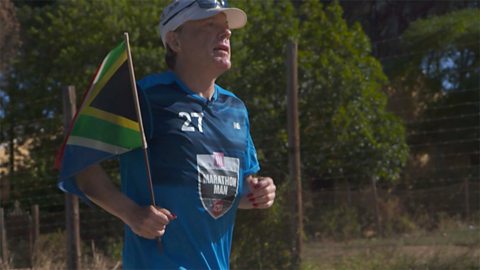 Eddie checks in with the big man...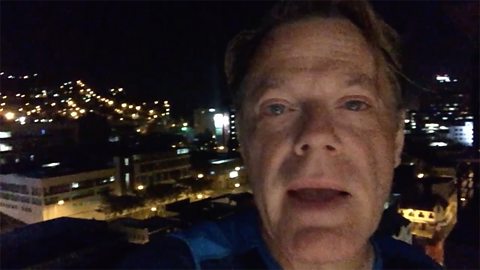 Board game countdown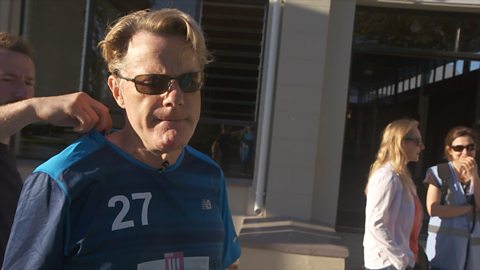 The medic returns (with a runny nose)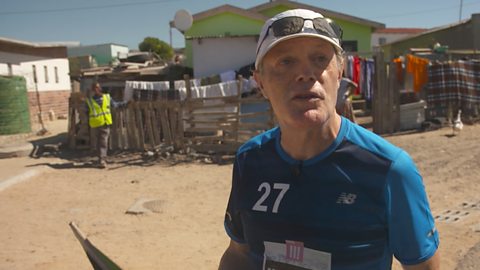 Another marathon ticked, and tackling HIV on the pitch...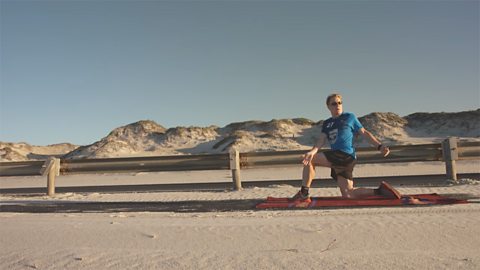 Lurgy strikes, but Eddie's having none of it!