N/A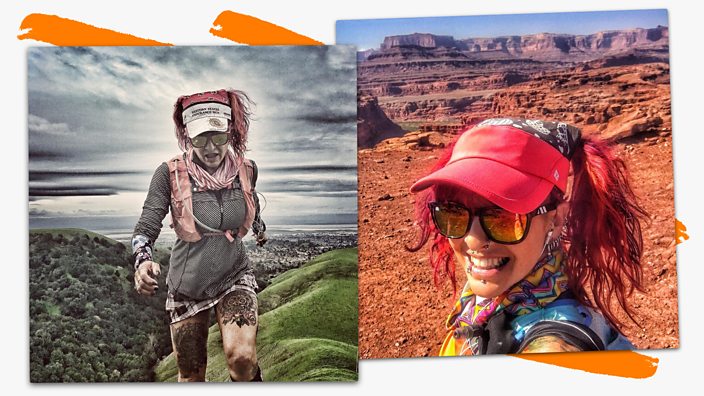 BBC Three / @dirtdiva333
'I was addicted to drugs, now I'm addicted to running'
Six ultra marathon runners from the UK and beyond share their reasons for running such gruelling distances
Think about running. What kind of images does it conjure up? A panting figure in lycra jogging round the block, or even the triumphant finishers at the London Marathon? Is it the aching legs the next day after going on the treadmill for the first time in weeks, or feeling smug when your step counter goes over 10,000 in a day?
For the casual runner, maybe. But for fans of ultra marathons – that's anything longer than the 26.2-mile (42km) distance of a marathon – it means something more extreme. These endurance runners push their bodies and minds to the limit, often running 100 miles (161km) or further. And it seems it's a truly global sport with events taking place everywhere from the Sahara Desert – the 150-mile (241km) Marathon des Sables – to the 54-mile (87km) Comrades Marathon in South Africa. And now the spotlight is on the UK, for a 69-mile (111km) run along Hadrian's Wall in an event called, fittingly, The Wall.
And "hitting the wall" is the phrase runners use when they feel they can't go any further. But today they seem to be smashing through it in droves – ultramarathons are reportedly growing in popularity, with one man who runs a listings website telling the Guardian he's seen a 1,000% increase in the number of ultra-long races worldwide. Some in the ultramarathon world attribute this increase to a very millennial cause – ultra competitors posting pictures on social media of their triumphs, which in turn encourage their friends to think they can do it too.
We speak to six ultra marathon runners from the UK and beyond about what motivates them to run such distances – from the woman who literally ran away from a drug addiction and the young entrepreneur who craves solitude, to those running to overcome trauma and break down gender barriers.
'Ultramarathon running became my meditation'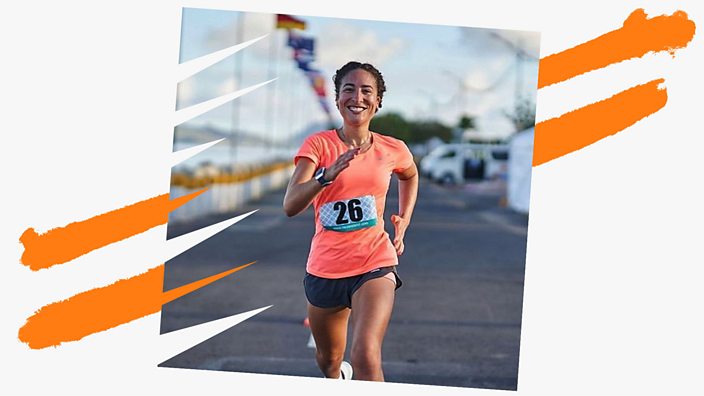 Before my first marathon, I was so nervous about being able to complete it that I could barely function. Just the thought of it made me feel so stressed. I tried everything I could to calm myself down before the big day, including hypnotherapy. So no one was more surprised than me, when I found an ultramarathon to be the most relaxing thing I'd ever done.
I agreed to run my first ultra last year with one of my best mates. It seemed like a good chance to get out of the city. I quickly discovered it was the most social, relaxed running you can do. Imagine spending 16 hours in the fresh air, with nothing to do but put one foot in front of the other. To me, that's bliss.
There's not the same pressure of you against a clock, like in a normal marathon, it's not the time that's impressive, it's the distance. People actually clap as you overtake them. You can be jogging with the same people for hours and comfortably never say a word, it's a very zen experience (minus the physical pain obviously).
After about an hour, I can feel my mind start to settle and that's when I start to zone out and slip into a meditative state. Afterwards, I'm so relaxed – you just don't have the energy to get angry about anything! I am a happier, and less stressed person when I'm running.
'My body tries to stop me running'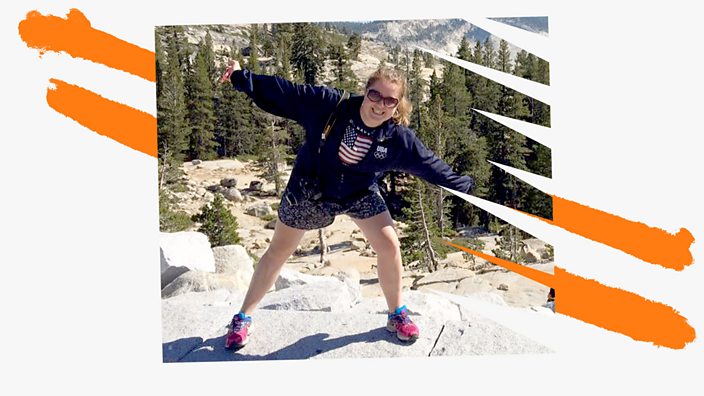 To this day, my body tries to stop me from running. I think it's a reaction to a trauma I experienced during my first ever ultra marathon. I was in Nepal for the race, and on day two of six, I was attacked by a complete stranger. I didn't want to finish the race but I was running in memory of my childhood friend who took her own life a few years before. So I finished it.
Sometimes I go to run and my whole body freezes up before I've even made it out the front door. The first time, my dog was in her running harness, I had her lead in my hand and was just standing there in my running kit. But I couldn't move even an inch. It's happened a few times since then. The first time, I think I was standing there for almost two hours before my dog jumped up and snapped me out of it.
Now, running has become part of my recovery – along with therapy. After the attack, I decided to reclaim running as my own – I run to empower myself, and take back control. I'm not quite ready to face my next ultramarathon yet, but I will be.
'The solitude helps me cope with life'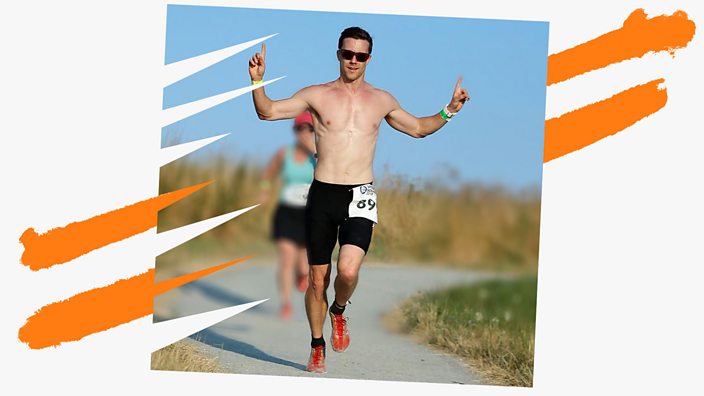 When I'm running, I shut off from the stress of the outside world. I'm an introvert by nature and need time with my own thoughts to help me cope with life.
My thinking becomes so clear and uninterrupted when I'm running, getting away from distractions helps me think things through properly, makes me more decisive, and allows me to work on my emotional intelligence - which are really important traits for an entrepreneur. Most of my big business breakthroughs have happened while running!
I find technology so disruptive - it's possible, via social media, to be connected to people 24 hours a day. It's too much. The solitude of running gives me my daily dose of empty space - it's the only true 'me time' that I get.
'I quit my job to study ultras'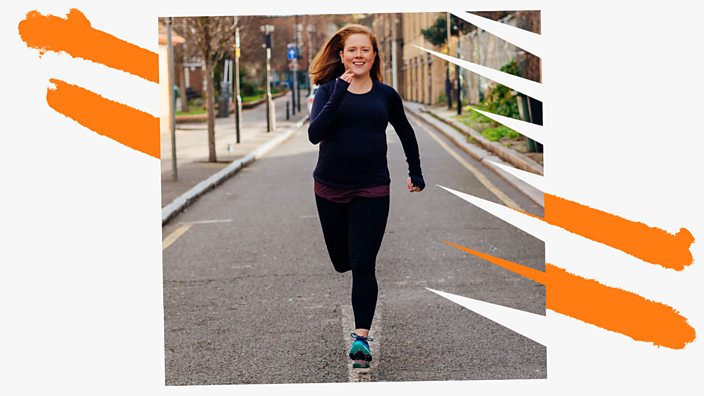 I started running long distance six years ago, to get me through a difficult relationship. It gave me the clarity to start doing the things I enjoy in life. Long story short, I quit my job in finance to study the gender stereotypes in running – and my research requires me to go out in the field, which I love! 
During a long run you don't know what's going to happen and you have to give over control to a certain degree, something that I'm not always good at in the rest of my life. But personally, I'm in a much better place now and am getting married in October.
In March I took part in the Speed Project, a gruelling 360-mile (579km) relay from LA to Las Vegas. The experience of running such a long way is really hard to explain to people, but the biggest thing I've learnt from ultras is how resilient I am. There are times when it is really hard and boring and I feel like I'm not making any progress, but there are other times where I feel amazing and like I'm flying!
'Running helps me feel like women and men are equal in Afghanistan'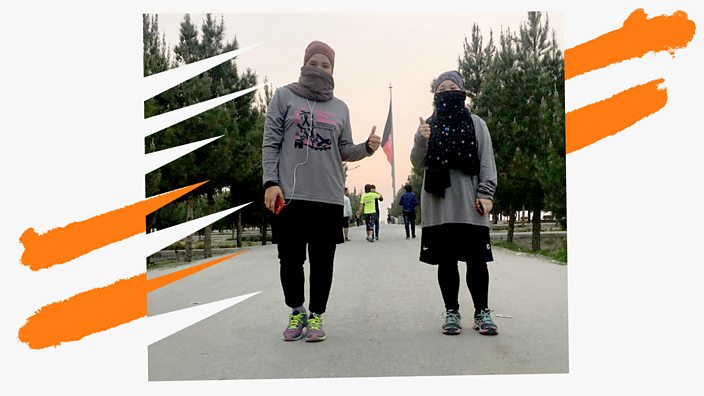 I started running a couple of years ago, when I saw my room-mates were running every other day, early in the morning. I hadn't been running since I was really small because the town in Afghanistan where I live is very conservative towards women and their activities.
One morning I asked if I could go with them and ran 10km (six miles) non-stop. That was the first time I felt how free it feels to run outdoors - my friends were surprised that I could keep up. That's when they told me they were training for a 250-mile (402km) ultra marathon in Sri Lanka, I couldn't believe how cool it was that two Afghan girls were competing in an international race! Now I've done the same.
Running helps me feel like there is no difference between the rights of women and men in Afghanistan. I want the men in our society to understand that women taking part in sport is not taboo, and that we can run the same distances as men. I want to push boundaries. My running partner and I even trained every night during Ramadan, running in the evenings after breaking the fast.
'I was addicted to drugs – now I'm addicted to running'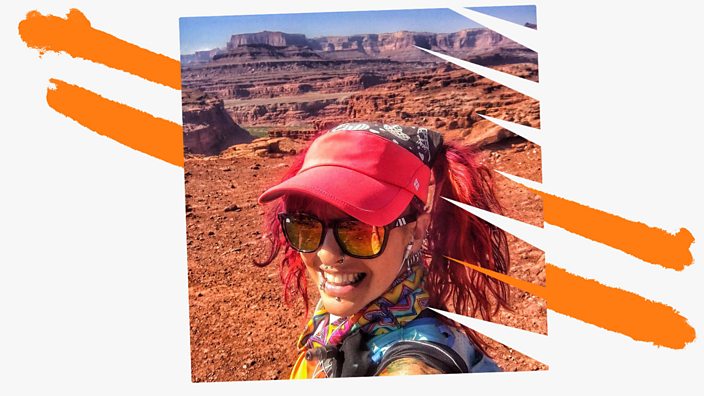 At 27, I was arrested and spent the night in a prison cell. That was the worst experience of my life and scared me into getting clean.
I fell into a bad crowd in high school and started partying hard. I soon got into a relationship with a guy who was doing methamphetamine and got addicted pretty quickly. Eventually, we got arrested. I was put on a six-month rehab programme where I had to go to a Narcotics Anonymous meeting every day. After six months, I was clean.
Now I've been clean for 25 years. I started running because I was searching for something to take the place of drugs. I ran a 10k (six miles) on a whim after seeing a flyer for it and, three months later, I ran my first marathon. Ultras followed soon after. 
I've run 100, 200 and 300-mile races. When you finally stop running after that long, it feels great. You've accomplished something huge and it's like, 'Wow!' I definitely get a kind of high. I'm one of about only a dozen people in the world who has run 100 miles (161km) more than 100 times. You could definitely say that I'm addicted.
If you have been affected by any issues in this article, you can find support here.

This article was first published on 14 June 2019.