N/A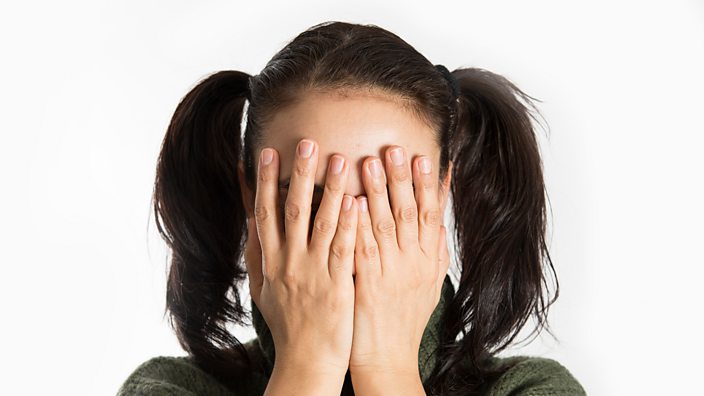 iStock
All the times parents went viral for embarrassing their kids
Can you die of cringe?
Mum and dad may be a source of unconditional love, affection, and support but, let's face it, they can also be pretty awks.
Whether you're dealing with unfunny 'dad' jokes...
...or watching as they pull out the type of shapes that can clear a dance floor:
It's the kind of stuff that makes us want to hide, tbh. Sure, your parents may mean well, but sometimes you just want to please. Make. Them. Stop.  
Those are the thoughts that must have been going through Scottish schoolboy Fraser's head, when his proud mum planted a big old smacker on his cheek live on national TV.
He and his school friends at Greenfaulds High School were appearing on BBC Breakfast to talk about their Scottish Highers results, announced earlier this week, along with National 4 and 5s. 
Fraser had achieved an impressive 5 As, a result he explained he was "really chuffed with". Turns out, his mum Alison was really quite chuffed too, and when presenter Catriona Renton asked her to come over and "tell Fraser what you think," she didn't waste any time.
After a failed cry from Fraser asking her "please don't", proud Alison grabbed his face and gave him a big sloppy kiss. And the internet absolutely loved it.
The moment went viral, with Renton confirming what we already knew: "There you go Fraser - that will embarrass you for the rest of your life".
When asked what it feels like to be hugged and kissed by his mum on national TV, he said: "It's quite embarrassing", acknowledging the fact it "will probably be played at every possible occasion".
Can you die of cringe? Apparently not. 
Fraser managed to come back from that deep shade of red he turned to take this picture with his mum and sister:
Others can relate, Fraser. You are not alone. 
Take Texas schoolboy, Brad Howard. Brad kept getting in trouble for chatting through physics class. As he told BuzzFeed News: "I like to talk a lot, and so my teacher kept emailing my dad about it." 
The calls got so frequent that his dad threatened to turn up for class if he was contacted again. Lo and behold, the call came in. 
His sister's tweet explaining the story went viral. Brad's classmates loved it too. His dad said: "I think they had a good time. Especially knowing that Bradley was put in an uncomfortable situation."
No one, in fact, is immune from the type of humiliation only a parent can impart. Both Victoria Beckham and Gwyneth Paltrow have been accused of "mum dancing" in scenes that warm our hearts and make us shudder, all at the same time.
But we never thought we would see Blue Ivy, offspring of Beyonce and Jay-Z, cowering in shame at her parent's behaviour.
She may be pop royalty, but how would you feel if you saw your mum twerking on stage?
Blue Ivy was caught watching a London stage performance of her 'rents back in June. She was not into it, filmed hiding at key moments:
And then there's these parents who took it to next level awks by imitating their daughter's pictures with her boyfriend.
US Twitter user Emily Musson shared a Facebook post sent to her by her mum, showing her parents imitating affectionate snaps she had taken with her boyfriend.
This viral post is equal measures cringe-worthy and touché. Brave, mum and dad.
With Fraser now recovered, students of England and Wales brace yourselves: A-level and GCSE results are just around the corner, meaning it probably won't be long until we see some more proud (and embarrassing) parent PDAs.