N/A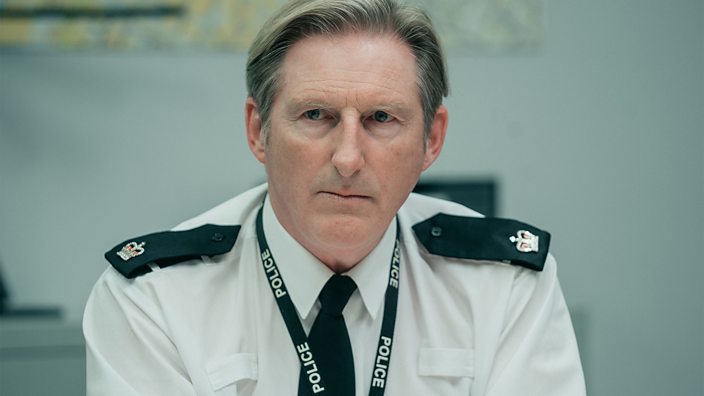 BBC/World Productions
Are these the best Line Of Duty fan theories?
Have you worked out what's going on yet?
This article contains spoilers.
If there is one thing fans of Line of Duty love more than watching the BBC One police drama, it's acting like detectives themselves, piecing together clues and coming up with the best theories about all the complicated ins and outs of AC-12.
And with the show's feature-length finale airing this Sunday - and the unmasking of crime boss 'H' tantalisingly close - speculation on the ins and outs of what's going on has taken over Twitter.
So with social media and fan forums overflowing with theories on everything from the true identity of 'H' to a secret daughter looking for revenge, here are six of the most convincing.
Some of us had hoped this one would be put to bed by last week's episode, in which Ted took it upon himself to go undercover and 'pretend' to be H in the HQ of the Organised Crime Group (OCG, obvs). But was it a double-bluff?
The original 'Ted is H' theory began when sharp-eyed viewers noticed him misspell the word 'definitely' in a communique to the OCG. We'd previously seen John Corbett (Stephen Graham) and Lisa McQueen (Rochenda Sandall) receive similar messages from who many think is the mystery crime boss 'H'.
"Eastfield depot is definately high risk," that person wrote.
And then later on, we saw Hastings write, "I can definately pull the right strings."
One competing theory is that Ted is H, but only to flush out other bent coppers. 
And it would certainly reassure many nervous viewers if true...
No, Kate is *double* undercover... or maybe she's 'H'
Another theory suggests that Kate Fleming is secretly running an undercover operation to smoke Hastings out.
One fan has even pieced together what appear to be clues that mirror Kate's earlier investigations of DCI Tony Gates (Lennie James) in season one and DCI Roseanne Huntley (Thandie Newton) in season four. 
Fan forums also pointed out that in episode one of this season, Kate appeared to be very suspicious of Hastings. 
But even more scandalous, some are suggesting that it's actually Kate who is the crime boss everyone is searching for. 
The letter 'H' is a red-herring
One theory that's been bubbling along since forever is that the crime boss everyone's searching for might not have a surname that begins with 'H'. 
Or even that the letter 'H' was wrongly interpreted from DI Matthew 'Dot' Cottan's deathbed blink-based confession, and this implies a certain someone else might be the head honcho after all.
PC Tatleen Sohota is corrupt
PC Tatleen Sohota (Taj Atwal) might have been instrumental in the work of AC-12 this season, but what's to say she's not also working for the other side? Some fans are growing suspicious of her squeaky-clean reputation and how she's always present when key, confidential information is being discussed. 
Lisa is an undercover officer
Fans also have a lot to say about Lisa McQueen (who says she was recruited by the OCG when she was a teenager) and whether or not she's really undercover.
Originally on AC-12's wanted list because of her role in the crime syndicate, we're now not sure what to believe about the character.
One famous fan even thinks the 'definately' scene is a link between her and Ted Hastings.
No wait, she's actually Jackie and Tony's daughter!
Another theory about Lisa is that she is, in fact, the daughter of dodgy businesswoman Jackie Laverty (Gina McKee), who died back in season one (and whose remains were just discovered in the scrap yard), and Tony Gates.
Has she returned to clear up some unfinished family business?
Actress Rochenda Sandall recently admitted on BBC Breakfast that she loves reading up on all the fan theories about the show - but she firmly denied that anyone has yet cracked the code.
"All the theories are wrong!" she said. "It's amazing and it's part and parcel of the show reading all the theories. I must've spent two hours reading after the big scene."
We're now more than ready for the next episode - and our applications for Detective Inspector with the Met are in the post.
Originally published 26 April 2019