N/A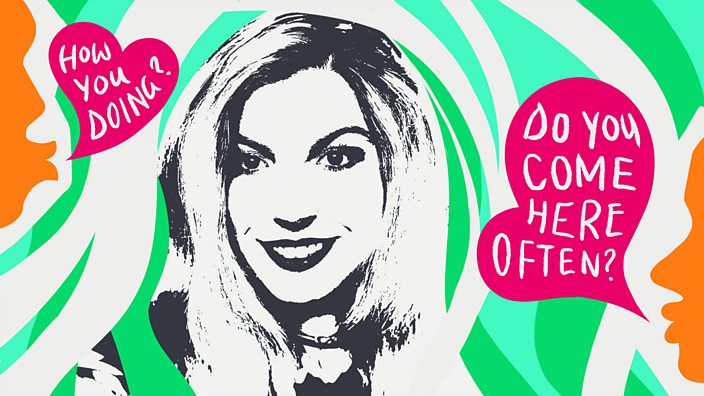 BBC Three
I swapped apps for dating in real life – this is what happened
I'd rather get thumb strain from swiping than ask a stranger out
Over the past five years, my online dating CV looks like this: two one-year relationships, five four-month relationships, several flings, 30 first dates, and around 2,500 Tinder matches. Now, aged 26, I'm on seven dating apps and, until recently, the thought of meeting someone IN REAL LIFE would bring me out in a cold sweat.
It's why I've never approached someone outside my phone before – I'd rather have thumb strain than ask a stranger out. 
I downloaded Tinder in 2014 during my final year of university, because I was ready to find a boyfriend. Back then, the dating app world felt new and exciting. Sure, we knew about matchmaking sites where people spent hours filling out pages of specific (read: yawn) info about themselves. But using our phones to simply swipe our way to (potential) love? Well, that was game-changing, and millennials everywhere, including me, signed up, adding a couple of selfies and an Arctic Monkeys lyric to our bios.
Fast forward four years and I'm not surprised Tinder is registering 1.6 billion swipes a day, or that we're spending 10 hours a week on dating apps because with my (not-so-lucky-number) of seven, I'm definitely upping the average. My app spectrum runs from Coffee Meets Bagel, which offers just one match a day based on curated options, to Feeld, which is for, erm, "curious and kinky" singles and couples. 
Despite the growing ubiquity of these apps, one YouGov study says people (in the US) would prefer to meet someone IRL. That may be the dating dream over there, but, for me, once you get used to the anonymity of private swiping, the fear of "chatting up" someone IRL increases.
Equally, I know it's not impossible. I have a friend who fell down some stairs and got flirty with the paramedic once she'd recovered; another who bagged her boyfriend on a train; and one pal pulled someone advertising a food delivery service on the street. Which is why I recently decided it was time to up my dating game – and I don't mean upgrading to Bumble Premium.
I mean, if Craig David can meet a girl on Monday, and be chilling by Sunday in 2000, how hard can it be for me to do the same in 2018?
But first, I needed a plan. Speaking to a few experts to work out how to go about making myself look "available", dating coach Hayley Quinn told me to not look "busy". In other words, ditch the headphones and put my phone away. And how would I know if somebody was single? "Besides the wedding ring, it's hard to tell," adds dating coach James Preece. "But looking for people who are taking longer to enjoy their coffee or sitting alone is a good place to start. Watch them for a few minutes to make sure they're definitely on their own, then go say, 'Hey'."
Hmm, easier said then done, but here's what went down in my week of dating in real life (IRL):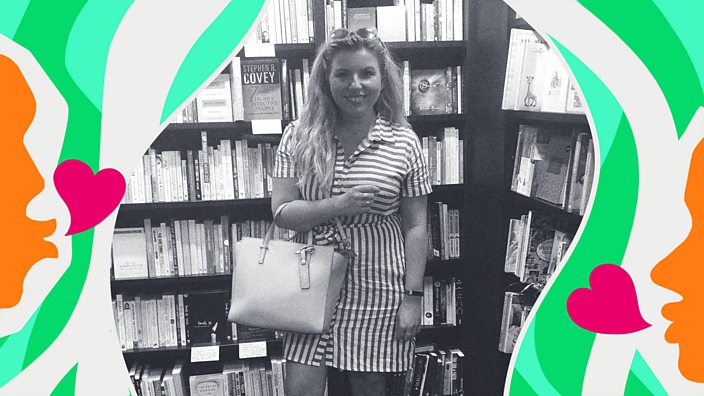 Challenge one: Approach a stranger
James suggested I try talking to guys in bookshops. Why? I love books and, as he pointed out, bookshops offer a calmer space to start a conversation than a packed Tube. But it was terrifying. I've seen it done so badly when guys approach me, it meant my guard was up. Smiling feebly and murmuring, "Ooh, that one is particularly good" when someone's browsing the non-fiction section didn't feel natural at all. And even though a couple of guys responded positively, I was unable to transition smoothly from "off-hand comment" to "breezy flirting". I left the shop with zero phone numbers and more titles to gather dust on my shelves. 
Outside of shops, I felt just as lost with conversation starters. I don't smoke, so I couldn't ask people for a light. And although James suggested I ask for directions or pay them a compliment (apparently men get less, so they mean more), I seriously struggled to compliment a guy on his shorts. Not only did the energy to make the first move zap the follow-up conversation, the lingering awks factor felt far worse than a no-swipe back.
I found myself walking through London "mentally" swiping yes or no to everyone who sauntered past me. I can see how this method would work with others but, at this point, I'd rather test the waters with my thumb first, so that you're given the "go-ahead" without denting your ego. 
Challenge two: Try a new hobby
Undeterred, I moved on to my next challenge: trying something new. I took my housemate, Charlie, to a boozy mini-golf night. Totally prepared to throw a few "swinging" jokes into the mix (with approaches like this you may now realise why I'm single), Hayley warned me against such chat-up lines. "It communicates too much interest: remember, someone doesn't get to go on a date with you unless you really connect," she said. "Keep the approach as natural as possible."
After our game, I locked eyes with a tall, dark haired guy (my typical type) sipping a pint across the bar. Remembering Hayley's no-clichés tip, I walked over, admittedly more confident with Charlie by my side, and swapped, "Do you golf here often?" for telling him that Charlie and I had a bet to guess his name. Our inevitable unsuccessful attempts had us all in hysterics.
Although I was still nervous, after that initial approach, chatting to Rob (note not Harold, as I'd guessed) quickly felt as easy as talking to a mutual friend at a house party. And guess what? We exchanged numbers and have been chatting ever since. So, yes, I'd definitely recommend trying something outside your comfort zone – you really could score a hole in one. (Sorry, couldn't resist.)
Challenge three: Go to a singles' event
On day four, I RSVP'd to a singles' event that my friend (cheers, Leanne) had sent me, thinking that, pre-dating apps, these must have worked. Aside from speed dating, there's no other environment IRL where you can be sure someone is single and looking for love. I pictured professional, like-minded Londoners who'd signed up because they were too busy to go looking for dates, or perhaps even people who had "app fatigue", too. And seeing as I'd spent the previous few days gaining the confidence to approach strangers, surely an event just for singletons would be gold dust, right?
Wrong. The awkward atmosphere of a party dedicated to the unlucky in love was downright painful. The two glasses of wine I downed in 30 minutes meant I was happy to chat with anyone, but the stale atmosphere of a singles' orgy was pretty embarrassing. It felt less Love Island and more Inbetweeners-style school disco: no one was talking – just huddled in small single-sex groups surveying the room. Still, I plucked up the courage and hovered near a couple of guys, who straight away made it clear that they didn't fancy me (cue: turning their backs). And while I tried chatting to another guy stuffing a burrito, he seemed more interested in the buffet than cracking on to me. Nice.
Challenge four: Ask a mate to set you up
Blind dates are one of the most classic/old school dating techniques I could think of. I texted a few* friends (*my entire contact list), asking them to set me up. This also meant I had to openly admit that I needed help with my love life, which was almost as scary as approaching strangers. 
After hours of double-blue-tick anxiety, one friend finally came through. Phew. She gave me his first name (Tom), a photo, and told me to head to a bar that night at 7:30pm and grab the table under my name. Of course, I really wanted to look him up on every social media site in order to prepare, but then I reminded myself that this was supposed to be real life. Forming an idea based on Tom's digital footprint would be cheating. That said, knowing nothing about him made me way more nervous than before any other first date I'd been on.
Tom was slightly late (no biggie), and we immediately got chatting about American politics. I know, clearly I'm a right laugh – but I was probably more "myself" than I had ever been on a date from a dating app, and that was because I didn't have an agenda. I wasn't trying to steer the conversation to stories of me living in Paris because I'd seen that he did French at university, or mention my football season ticket because he had a selfie at Stamford Bridge. I remembered the advice James had told me when meeting someone for the first time: "Be yourself – but be the best version of yourself. You want them to be intrigued about you and want the chance to find out more."
Not knowing anything about each other meant Tom and I discovered things on equal terms, which was refreshing. Frankly, I could see how my parents' generation did it. He was funny, asked interesting questions, and showed me that dating IRL can be fun. Also, with no preconception, you (sort of) have no expectations, which reduces the disappointment. You haven't mentally shaped him into the perfect person because you haven't "shaped" him at all. I guess therein lies a downside to dating apps. Swiping yes or no against hundreds of people fuels the need for perfection, which actually doesn't exist. 
I had barely left the bar when Tom texted me to say that he had a great time.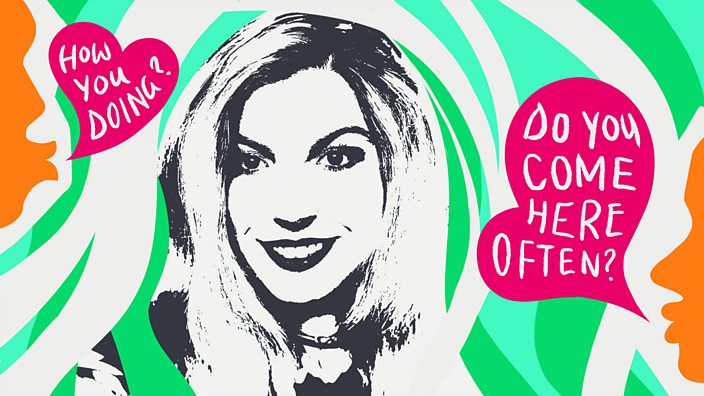 Pushing myself out of my comfort zone, and actually looking at men outside of a screen has shown me just how many opportunities there are to meet people day to day. Keeping my phone in my pocket and catching a stranger's eye started off as terrifying, but it also gave me the same buzz as a "you've got a new match" notification. I also surprised myself, successfully chatting someone up for the first time in my life. High five to me.
But although I found the experience confidence-boosting, I'm not sure I'm completely converted. If I'm looking for a match on an app, there's already common ground. It's why I found approaching guys with no certainty as to whether they're single more anxious than fun. Also, when you see someone in a bar, you only get a tiny snapshot – be it a stag do or work event. I'd prefer to see what he looks like surfing, in a onesie, or having sundowners on Koh Samui to get a broader picture of him first. 
I may not have found love over the past seven days – the texting with Robert and Tom has dried up – but those positive encounters taught me a lot, and I won't rule out real life flirting in the future. And, as for the unsuccessful IRL experiences, they have reminded me exactly why I have a folder of dating apps on my phone in the first place. Perhaps it's because I've been using them for five years and don't know any different, but they're also my security blanket against rejection – and an efficient way of sieving out anyone who describes themselves as "funny AF". 
And let's face it: swiping is the perfect commute hobby. Less engaging than Twitter, but way more fun than Solitaire. Consider me back in the game. 
This article was originally published on 25 July 2018.