N/A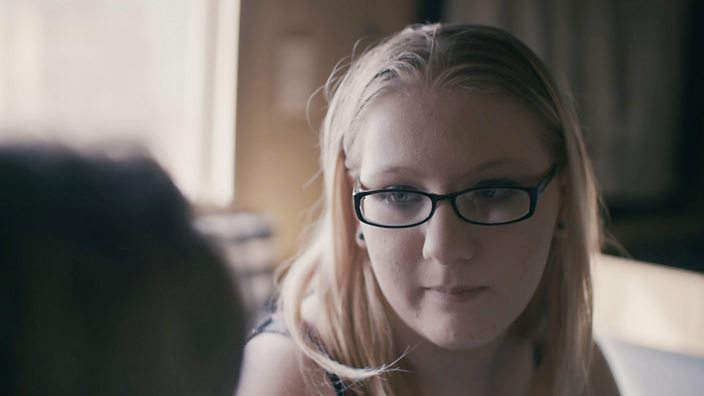 BBC Three
Child brides: Heather was only 15 when she said 'I do'. She was also pregnant
In some American states, all it takes is parental permission for a child to marry an older man
Heather was a beautiful bride. She said her vows outside under a wooden veranda, dressed in a lilac gown, wearing a tiara, with her hair curled gently around her face. Her dad made a speech wishing the happy couple luck. But Heather was only 15 when she said "I do". She was also pregnant.
The groom, Aaron, was 24 when they married in August 2015. Heather's mum had been against the marriage from the start, but her dad and paternal grandparents, who Heather lived with, believed the unborn child's parents should be married, and so researched states in which it was legal for a 15-year-old to marry with only one parent's consent. They also thought that, by marrying, Aaron could avoid a charge of statutory rape and possible prison sentence.
A new BBC Three documentary investigates what happens when the law allows young people under the age of consent to marry, as well as the parents who allow this to happen.
Sex in most states in the US is illegal under the age of 16-18. But, as of January 2019, 17 American states have no legal minimum age for marriage providing certain conditions – like pregnancy, and consent from a judge or family – are met. This means that, with parental permission, girls as young as 12 can be legally wed to men much older than they are – but only if they're pregnant. 
Keri, from South Carolina, was a teenager when she married a man almost a decade older.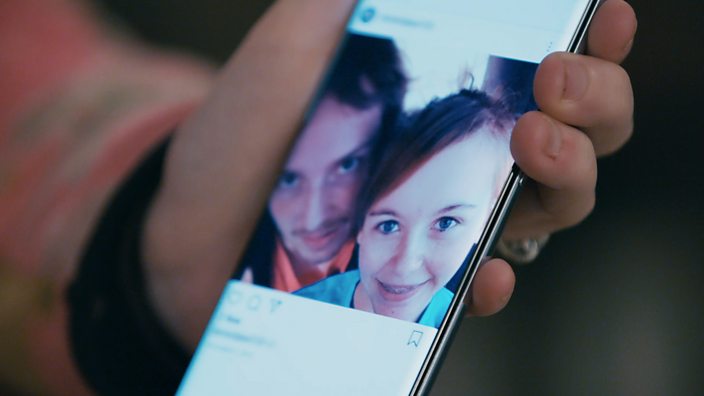 She met Paul, 24, at a party on her 15th birthday back in 2013. They slept together just once – and Keri became pregnant.
"It was [Paul's] idea to get married. So that he didn't go to jail for statutory rape," she says. Keri's dad's consent was needed for them to marry, and he gave it when Paul asked. In photos taken of the couple a week before the wedding, the braces on Keri's teeth are clearly visible. She says she had them on her wedding day.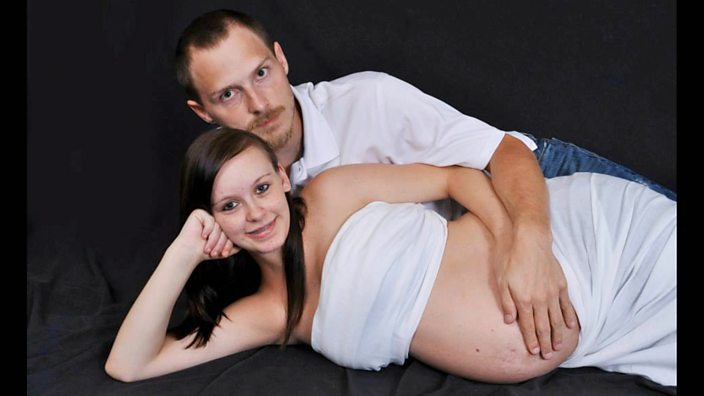 She admits that her home life with her dad was deeply unhappy, and she took a gamble on a life with Paul in a new home being better. "I just couldn't handle it no more," she says. Looking back, she thinks the law that allowed her to marry Paul is "stupid".
"I don't think it's right. You should stay a child for as long as you can."
She adds that she wishes she'd finished school – "You can't even get a job at McDonald's without getting a high-school diploma" – and that her marriage to Paul was "horrible", with him treating her "like a maid".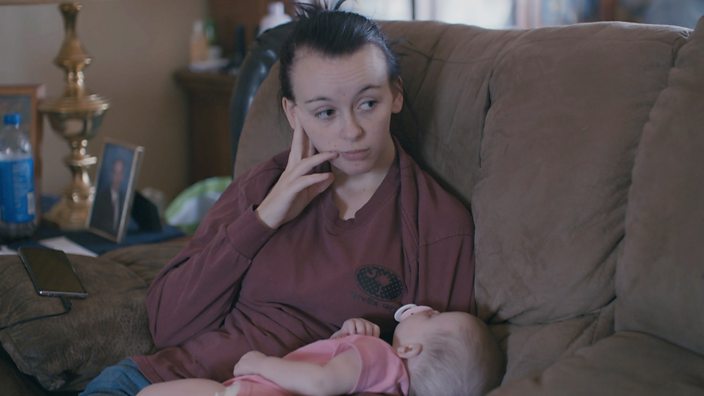 Keri is now 21, and lives with her new husband, Mason, and has three kids – one is from that first marriage, which lasted about two years.
BBC Three reached out to contact Keri's dad about why he consented to letting a 24-year-old man marry his 15-year-old daughter, but there was no reply.
Journalist and presenter Ellie Flynn met Paul to hear his side of the story. In South Carolina, it's illegal for anyone over the age of 18 to have sex with someone below 16. Paul says he thought Keri was 18 when they met – because she had a "good fake" ID, despite looking very young. He denies being a paedophile, which some people have called him. "I'm not attracted to teenage girls," he says. Before long, the police started investigating him for statutory rape, after a social worker who'd been visiting Keri caught wind of the relationship.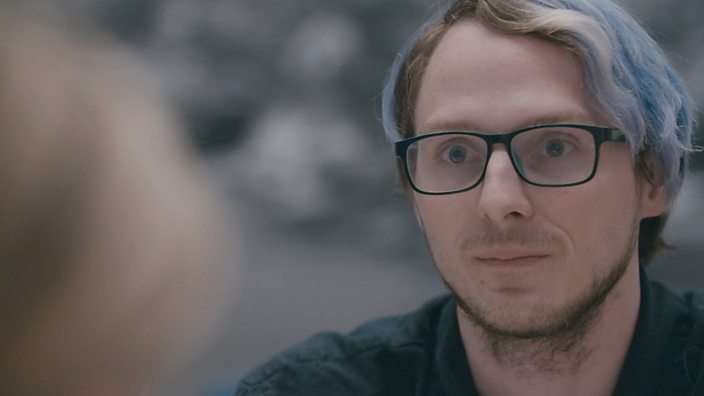 Paul admits he married her to avoid a rape charge. He believes that him being in jail while Keri was pregnant "wouldn't have helped her". 
"[Keri's] dad didn't take much convincing. He's a great guy, but he likes to drink."
Does Paul have any regrets? "No, because we were in love. Yes, she was 15 and I was 24. But I've always said, follow your heart, because love comes in all shapes, sizes and ages."
A nonprofit organisation which helps women who were married as children estimated that 248,000 – including girls as young as 12 – were married in the US between 2000 and 2010. It's only in the last two years that 10 states have tightened their marriage laws, implementing minimum ages of between 16 and 18 and limits on the age gap between those getting married. But only Delaware and New Jersey have banned child marriage outright, with no exceptions.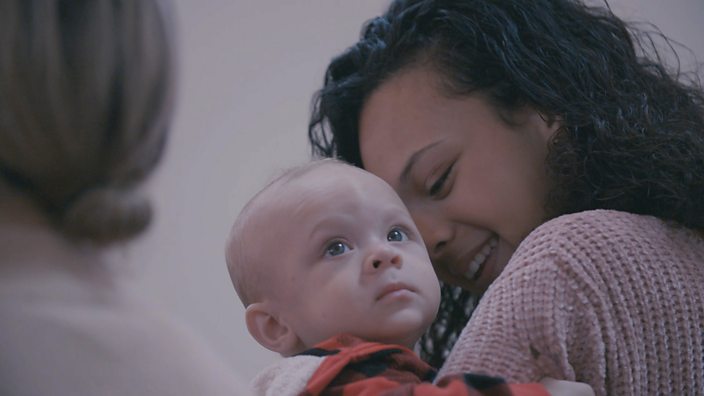 Zion lives in Georgia, and says her life would be very different if the law was changed to make it illegal to marry under the age of 18. She met David in high school when she was 14 and he was 16. She was 15 when she became pregnant with baby Isaac. Georgia's age of consent is 16, but when both parties are under 18 and the age gap is less than four years, it is not considered in law as statutory rape, so David had not committed an offence.
The couple married when Zion was 16 and David 18 – an important step because of David's job in the military. They were only allowed to live together where he was stationed if they were husband and wife. "My relationship was saved by being able to get married at a young age," she says. It required the consent of both her parents to be able to marry the father of her child.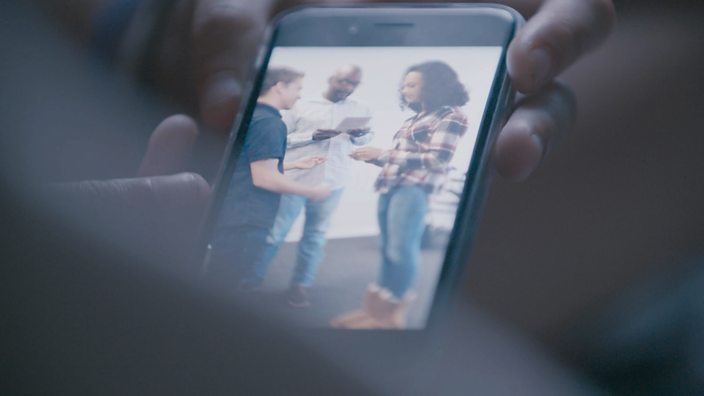 Why did her mum, Michelle, say yes to marriage for her teenage daughter? "A child deserves to have both of their parents," she says. "Their baby's needs are more important than their needs." If David had been older, Michelle believes she would still have accepted the union: "I'd still have thought that marriage was the best option."
Zion's teen marriage to the man who got her pregnant was a different situation to Keri's, and her future looks hopeful. But tragically, this is not always the case.
Heather, now 18, met Aaron when he was staying in a trailer outside her grandparent's house in Idaho.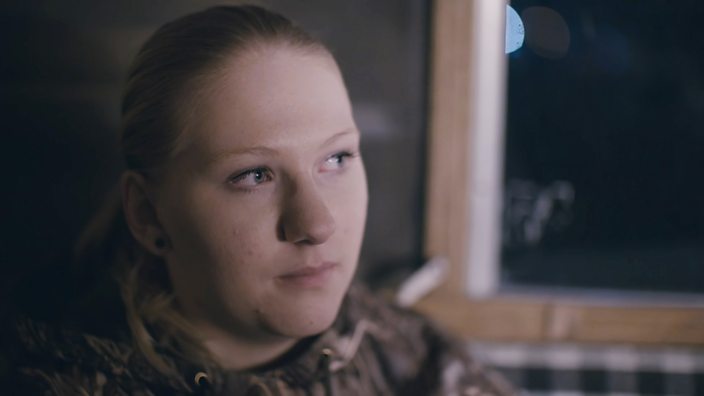 "I got drunk and woke up in a trailer with him," she says. "I asked him what happened. He said we had sex. I knew he took advantage of me, but I really didn't want to admit that I was raped."
Heather was "terrified" when she found out she was pregnant. Her mum called the police and pressed charges. But Heather's dad wanted to keep Aaron out of jail and by her side.
Heather was presented with a list of options: "My grandad said we could run away to Canada. Mom suggested I could get an abortion. Dad suggested I should get married... according to my dad, when you get somebody pregnant, you marry them."
Heather's dad drove for two days straight to Missouri, where girls are able to marry at 15 with the consent of only one parent. "It wasn't something I wanted to do," Heather says, admitting that she knew she was having a "really shitty wedding". But she soon "went from being scared, not knowing what to do, to knowing we could raise a baby together and I wouldn't have to do it by myself. That was a big relief." In the end, Heather miscarried the baby.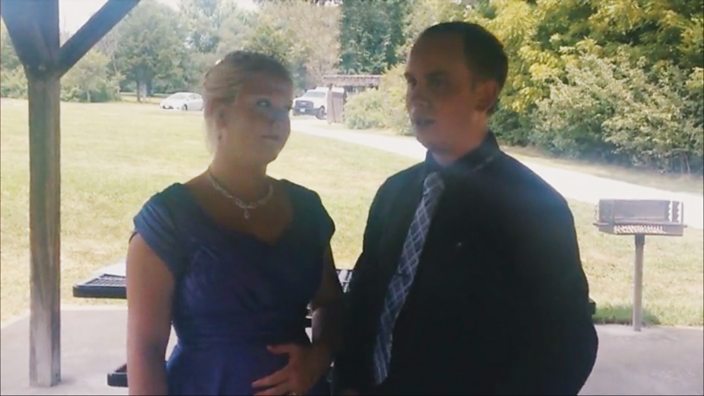 Heather's mum was pursuing the rape charges, as the offence that Aaron was being reported for had taken place before the wedding. After just four months of marriage, Heather's husband was behind bars. Aaron pleaded guilty and was sentenced to 15 years. He and Heather's dad had thought marriage would protect him from legal action, but as Officer Greg Griffel, who led the case, explains: "That [marriage] doesn't change anything, the crime was still committed whether they were married or not."
Aaron had to serve three years before being eligible for parole, and was released in January 2019.
Heather has always feared his release. "How will he react to me moving on and living my life and having a family now?" she asks, holding the baby she's since had with her new partner. "He'll see it as me leaving him to rot. He's a very angry person who holds grudges."
Her fear of Aaron led her to take drastic precautions. "We both decided it was a good idea to get a handgun. I'm not going to live in fear of [Aaron] coming back. If he came anywhere near me or my daughter, I'd shoot him."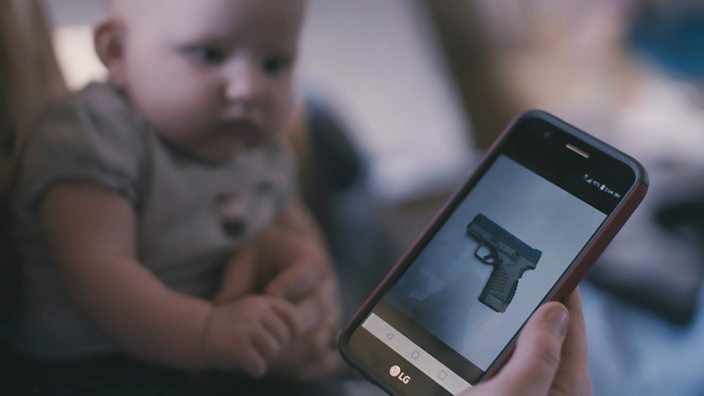 Aaron wasn't the only man the police pursued. They believed Heather's dad Keith to be an "accessory to rape" for his role in facilitating their wedding. 
"What shocked me the most is the fact her father didn't come forward to seek help from law enforcement," says Officer Griffel. "I asked Keith about that and he said, 'We're religious people and we don't believe in our child growing up without a father'. But he raped your daughter. They felt they were doing the right thing for [Heather] and for her baby. But the damage that it did to Heather… this will affect her for the rest of her life."
"Now that I look back on it, my mom was the only person who asked, 'Is this what is best for my daughter?'" says Heather. "When literally everyone was against her. That's the one thing I'm so grateful for."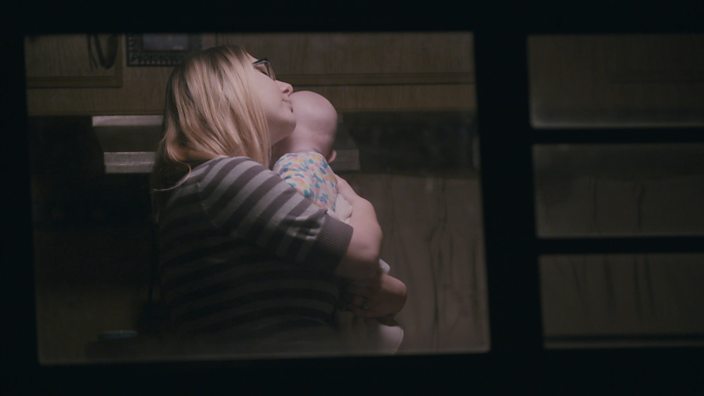 "My dad got four months. The way the judge put it, he was sentencing him to four months in jail for the four months that I was forced to be married to my rapist. I don't think he really understood what he did wrong. I felt like I had no choice. And that is one thing that I will always hold against him. I never want my daughter to go through what I had to go through."
But progress on this issue, however small and hard-won, is being made. On 29 January 2019, the State Senate unanimously passed a bill to end child marriage in South Carolina. Once ratified, the loophole which allowed pregnant girls to be married under the age of 16 will be closed. For some it is too little too late. But it could just make a difference to other young women, who might have the chance of a happier future. 
If you have been affected by any of the issues in this piece, you can find more information here.