N/A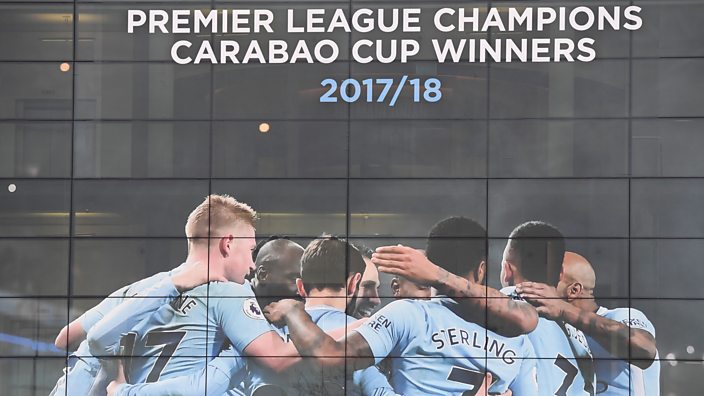 Gettyimages
Man City's cringeworthy celebration video is not the only one of its kind
A brief history of some of sport's most infamous marketing campaigns
It's been almost a week now since Manchester City won the Premier League, and we're still hiding behind our fingers and hoping that that celebratory sponsor video might have gone away.
Produced by City's United Arab Emirates mobile phone partners, the campaign hasn't received universal appreciation
There are many, many things about this campaign that demand close examination:
The decision to create a fake chant out of a nursery rhyme, even when the lyrics don't scan: "if you're here for the champions" is awkwardly one syllable too many here. Also just the idea that football fans would ever "stomp their feet" in appreciation.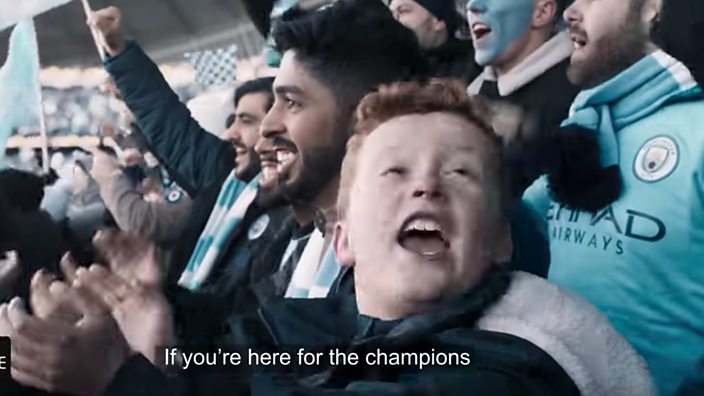 The weird, marching musical theatre atmosphere, with manufactured band etc.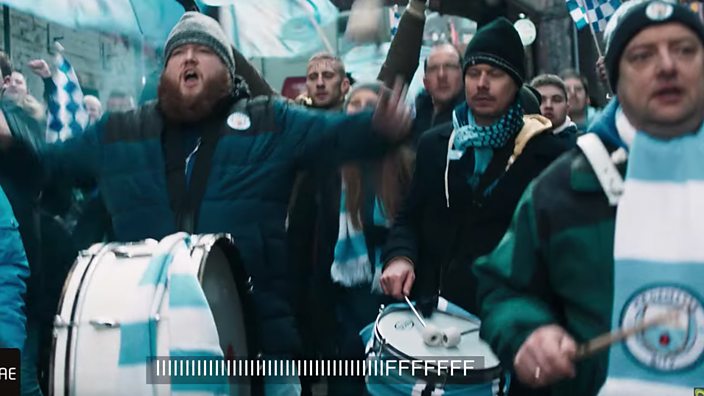 The use of the phrase, "City has done it again!"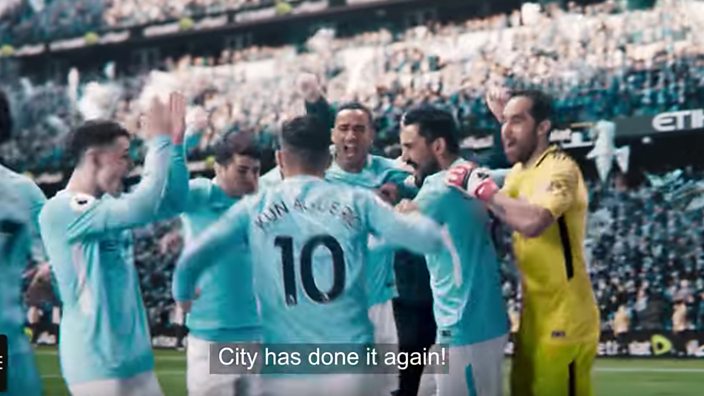 The old faithful at 0:44 who are celebrating in their local with a round of waters. *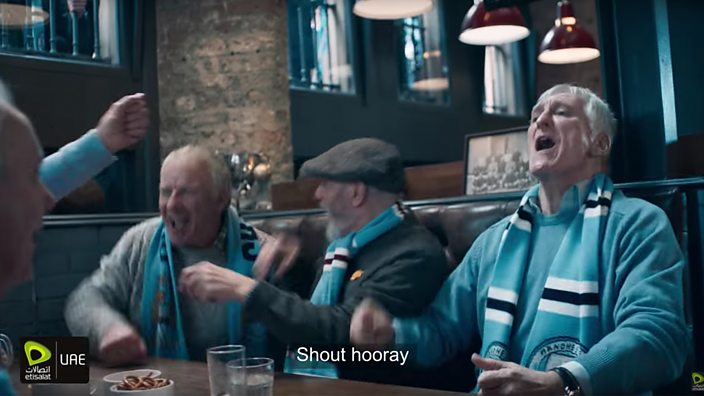 *Okay, maybe that helps market to teetotalers, the PG audience, different faiths etc, but, well, accuracy…
Yeah, most people seem to agree that this campaign has a bit of cringe about it.
Having said that, not everyone is a hater.
Fair enough. Horses for courses.
Anyway, if there is any consolation for embarrassed Manchester City fans (beyond, y'know, being able to say that they've won the Premier League), it's that they are not the first big sporting outfit to have been embroiled in a particularly cringe-worthy marketing campaign. 
For good measure, here are just a few more of our favourites: 
St Johnstone make us feel blue
Wow, wow, wow! It's not just the mega-clubs of the world who are trying to make their presence felt in the digital space with splashy viral campaigns. 
In a bid to encourage St Johnstone fans to wear blue for their home leg against Hamilton Accies, the Saints put out this campaign, which takes as its bread and butter Eiffel 65's 1998 Euro pop classic, Blue (Da Ba Dee).
Just so many things to love/hate/actually we can't decide:
The fact they only managed to get about five fans along for the shoot.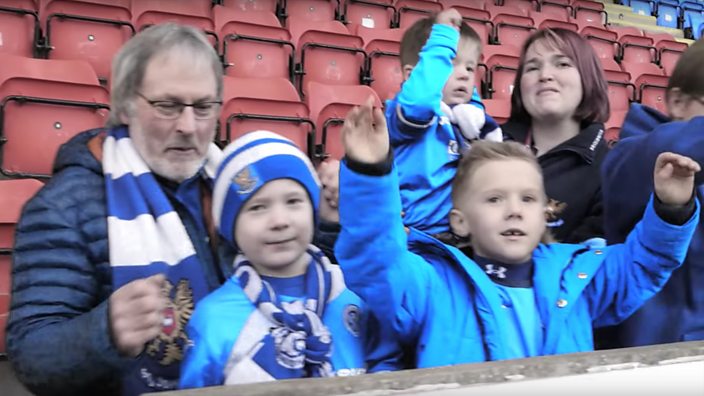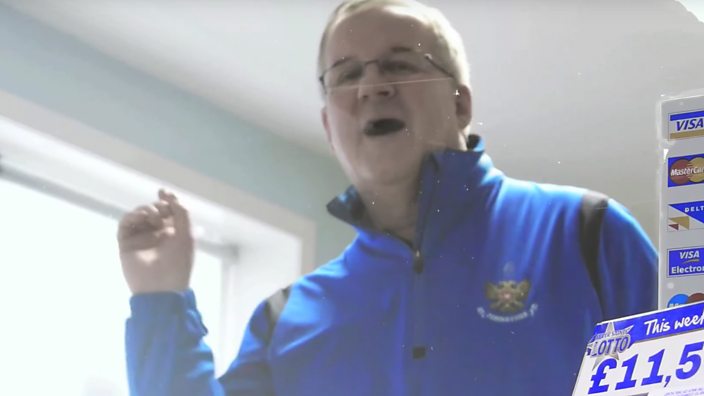 The dead-eyed performances from half the squad, displaying all the commitment of a hostage forced at gunpoint to read a statement.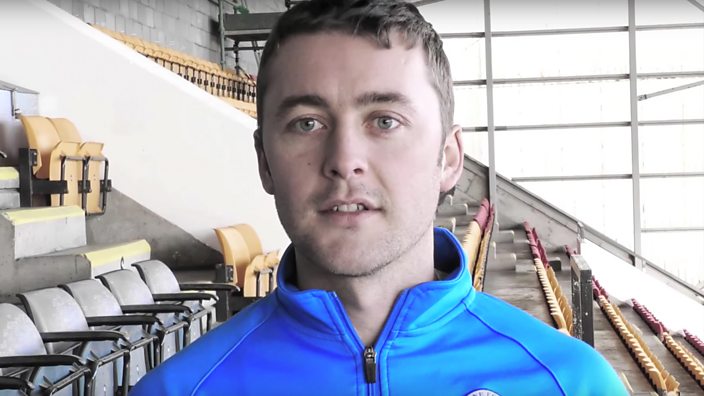 If you listen closely at 1:41 you can actually hear defender Tam Scobbie's soul screaming, 'Is this really in my contract?! I just want to play football!'
Alexis Sanchez hits the wrong note
Single them out for derision we will anyway, if only because this piano solo has, arguably, been Sanchez's best performance since joining the Red Devils. The highly-produced announcement vid certainly adds a new kind of pressure for hyped new signings to live up to - and offers plenty of ammo for opposition fans.
At least Manchester City managed to actually hold back their celebratory marketing campaign until after they had confirmed their Premier League victory.
Imagine putting all of that time, effort, and money into a campaign, only to see your sports outfit fall at the last hurdle and have to bin the whole thing?
In 2011, the Rugby Football Union was left looking a little bit silly after a campaign with Nike was leaked that was filmed part-way through the Six Nations, and due to be released after England claimed their first Six Nations Grand Slam since 2003.
In the event, Ireland smashed them in their final game of the tournament 24-8, meaning, while England won the Six Nations, that Grand Slam would not be coming their way. 
As a result, the RFU was forced to release an awkward statement:
"It is disappointing that details of Nike's internal planning has got into the public domain. In no way did the RFU or the England team underestimate the challenge that the Ireland team would pose." 
Some card decided to 'fix' the video, with Ireland's Paul O'Connell and Brian O'Driscoll.
Bristol City's goal gifs score big
Now here's a social campaign that we can get on board with. Put together with exactly a good balance of lo-fi production values and self-deprecation – these celebration gifs, updated throughout the season, have earned a lot of love from fans of every division.
Also kudos to Bristol City's social team for the in jokes – see the above of Matty Taylor – a reference to upset over his move to City from rivals Bristol Rovers.
That's how you do a marketing campaign lads.