N/A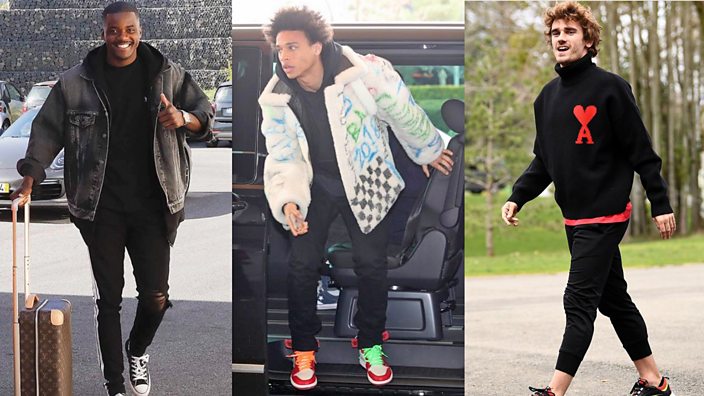 wcarvalho14, leroysane19, brfootball
Who's got the freshest style this international break?
If the international break is good for anything, it's pics of footballers arriving at airports in their own clobber
It's part of the routine now.
The international break starts and, all of a sudden, your timeline is flooded with images of players boarding planes, stepping out of taxis or, if you're the Dutch national squad, taking a cycle to some far foreign land, with a caption like, "Returning home" or "We're on our way". Invariably, these players will be wearing their best travel steez. 
The French are very much rich content providers in this realm. Just look at Antoine Griezmann, who seems to be channelling the spirit of Louis XIV's courtiers.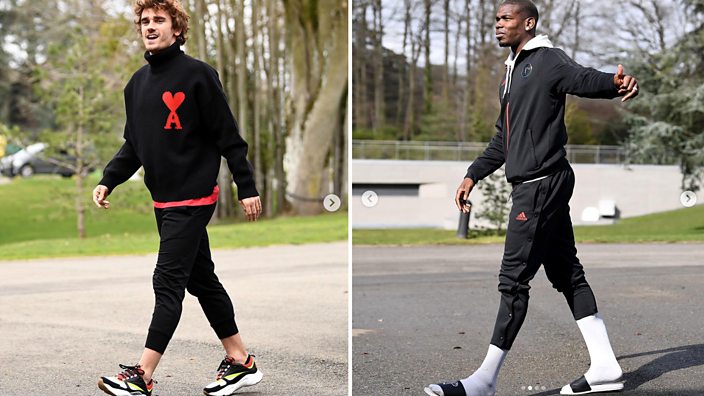 And Paul Pogba, never afraid of causing sartorial controversy, wearing a pair of socks and sliders - perhaps one of the more divisive of fashion trends to come back around in recent years. Justin Bieber wears them, David Beckham wears them, Rihanna does too - but so does your grandad when he's on his hols in Crete. We're in the in-camp.
Who else got that drip to quench our thirsty palate this international break? And who looks like they've just put on their comfy kecks to achieve maximum man-spread in business class?
Hey, just to be clear here though, grown adults can wear whatever they like, and we're all about the casual wear.
Essentially, Leroy Sane's jacket looks like a sheep who has just finished its last day of sixth form and all its sheep mates have written messages of support and endearment on its sheep's clothing. But in a really high fashion way. 
The rest of the team have kept it more conservative.
Toby Alderweireld and Eden Hazard - Belgium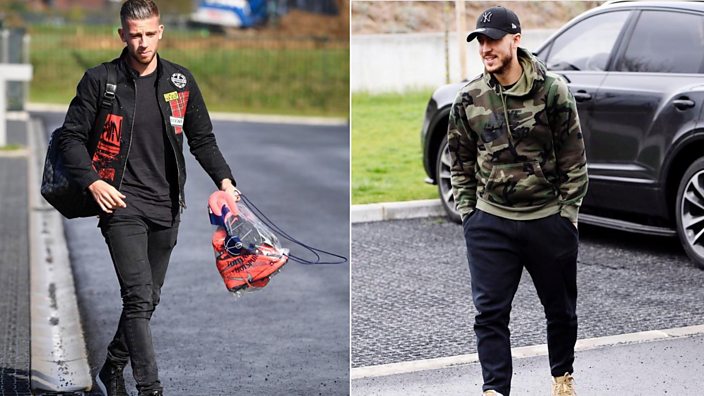 Hazard looks like us when we've nipped out for a loaf, hungover, on a Sunday morning, hoping no one we know spots us, and Toby Alderweireld seems to be channelling a 14-year-old emo from 2003 who spends all their time drinking energy drinks at Camden Market and Tippexing Fall Out Boy lyrics on their rucksack.
Drip level: hosepipe ban – mainly because of Toby.
Virgil van Dijk - Netherlands
On the pitch, he's coolness personified, but we'd be lying if we said this lewk didn't lack a little imagination. Okay, he's managed to navigate the perils of double-denim fairly diplomatically, but there's just something about this outfit that screams "making the smallest possible concession to fashion, while remaining as comfortable". Also, he's carrying his gear in an LFC plastic bag.
Drip level: Fine, with a chance of drizzle. 
William Carvalho - Portugal
We've never seen a pair of trackie bottoms with rips at the knees. This is going to send your old man's blood pressure through the roof!
The denim jacket and plimsolls complete a truly pop-punk look. 
Drip level: Red sky in the morning.
Wearing a jacket popularised by Bianca Jackson off of EastEnders. Pair with some big hoops.
Drip level: Risk of showers. 
They're basically just wearing their 2019 shirts, but it just so happens, THAT shirt is an absolute belter. 
Drip level: Call a plumber.
None of them beat France though. France are still the drippiest. Vive la drip.