N/A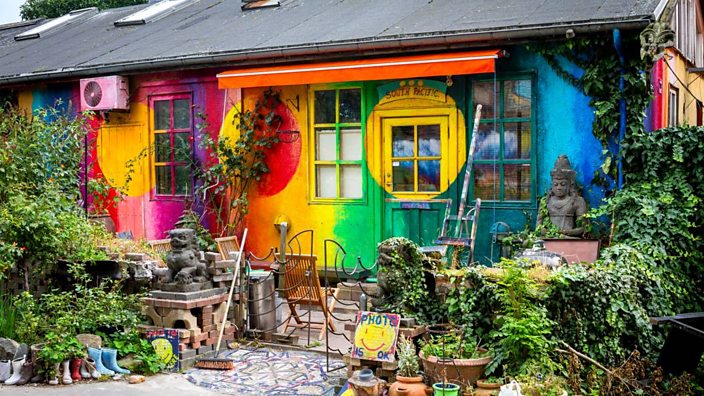 Getty Images
Bored with your life? Here are five alternative communities you could move to in 2019
A treehouse in the Costa Rican rainforest awaits...
The hippies might have been on to something. Throughout the 1960s and 1970s they made the commune a way of life, although it largely died out in the following decades.
Whether religious, secular, drug-using or teetotal, most were built on the principles of sharing, community and trust.
Today, with soaring housing costs and a perceived lack of community, this alternative way of living is starting to make a comeback.
The Collective opened in London in July 2016, and is the first purpose-built co-living space of its kind in the UK. Denmark has become a pioneer of the movement, with nearly 8% of its population believed to be living in a co-housing development of some sort. And there are much more radical solutions out there, too.
So in case you want to commit to more than just throwaway New Year's resolutions this year, here are some alternative communities that might appeal...
Christiania – Copenhagen, Denmark
"You are now leaving the European Union." These words greet visitors to the 'free town' of Christiania. The 84-acre 'town' in Copenhagen was founded in 1971 by a group of anarchic squatters and artists who took over an abandoned military base and proclaimed it a "free zone".
The Danish Government wasn't totally on board with this, and decades of squabbling were only resolved in 2012, when most of Christiania was sold to the residents.
The town is best known for 'Pusher street', a cobbled lane where an estimated $150 million of cannabis sales are made a year. (Cannabis is illegal in Denmark, but its open sale is tolerated in Christiania, notwithstanding the occasional police raid.)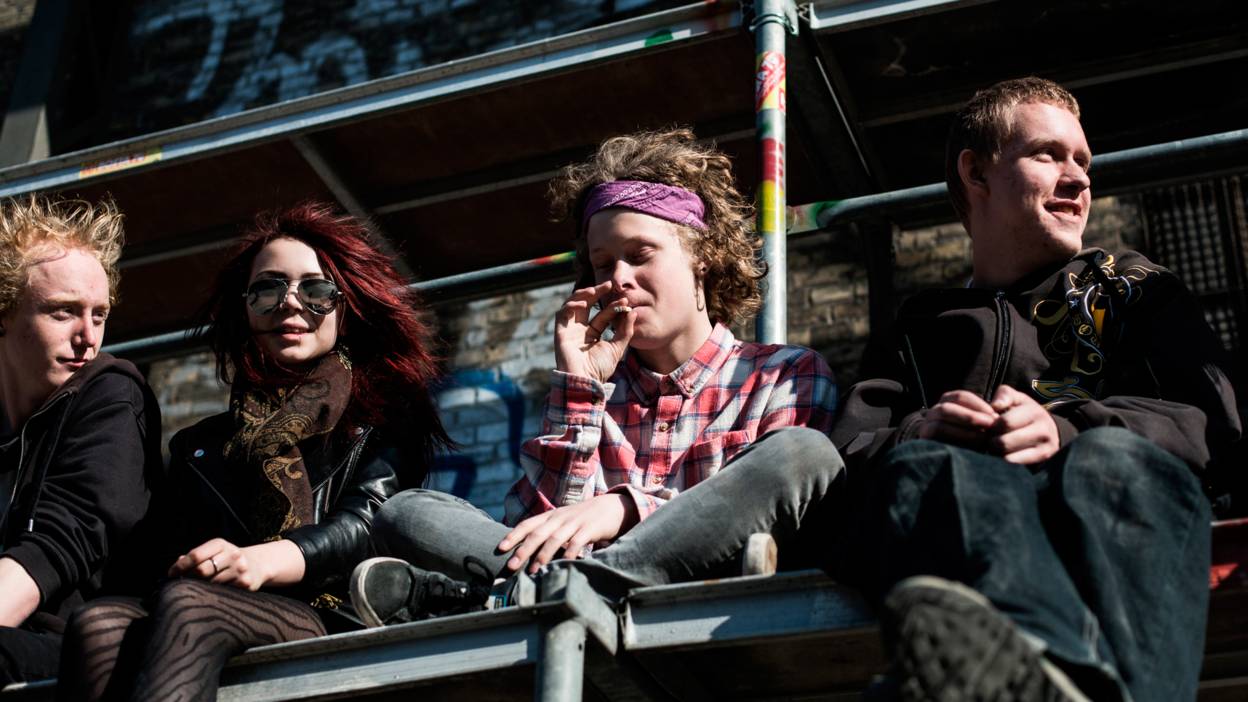 Getty Images
Christiania also has its own flag and currency, the Løn.
Initially dismissed by many as a hippie fad, 40 years on it's one of the longest-lasting communes in history, with around 900 residents and nearly a million visitors a year.
Founded by Paul and Hoppi Wimbush, the Lammas project was created to "pioneer an alternative model for living on the land".
Paul, an architect, had long dreamt of creating a sustainable eco-village – so, in 2009, he bought a 76-acre plot of land in Pembrokeshire and started a new life there with his family.
Eight other families have since joined them to form the Tir Y Gafel community, where everyone earns 75% of their living from the land.
There aren't many creature comforts: water is from a nearby stream, and an outdoor composting toilet handles the sewage. But there's Sophie the cow to provide milk, yoghurt and butter, a polytunnel bursting with vegetables and flowers which Hoppi sells, and a willow orchard boasting 3,000 young trees, which will eventually provide all the community's fuel.
This community of roughly 600 residents is based on neo-pagan beliefs, with an emphasis on creative expression, meditation, and spiritual healing.
It was founded in 1975 by a former insurance broker, Oberto Airaudi. In 1997, the Damanhurians claimed to have cracked time travel (though this hasn't been followed up with much proof).
The Damanhur Federation, as it's known, is famous for its spectacular subterranean temples, carved into the Piedmont mountains.
Created between 1978 and 1992, they're complete with elaborate murals, stained glass windows and mosaics, and have been dubbed the "eighth wonder of the world" by the Italian Government.
Finca Bellavista Treehouse Community, Costa Rica
Finca Bellavista is a network of hand-built treehouses deep in the heart of the Costa Rican rainforest.
The community was founded in 2006 by Erica Andrews and Mateo Hogan, and now spreads over nearly 600 acres.
All energy used is generated by solar systems, most food is grown on site, and every carbon-neutral treehouse is built to interfere as little as possible with animal life.
They are connected by aerial walkways, surrounded by zip-lines and hiking trails that run through the jungle.
And, if you're not ready to make a full life change, you can rent them for a holiday.
Eel Pie Island is a private island on the Thames at Twickenham, home to a bohemian mix of inventors, artists, craftsmen and boat builders.
The island is rumoured to have been a courting ground of King Henry VIII; apparently he took his mistresses there to sample the tasty eel pies that gave the island its name.
In the 1950s and 60s, it was known for the Eel Pie Hotel, a music venue that attracted Pink Floyd, Black Sabbath, David Bowie and The Rolling Stones.
After it shut down, a group of anarchists moved in, and the island became an oasis for society's waifs and strays. By 1970, it had become the UK's largest hippie commune.
Now home to just over 100 residents, it can be visited twice a year, when the island's 26 artist studios open to the public.
So there you have it - a tour of some of the world's modern utopias. Handy if you're looking for something a bit more dramatic than renewing your annual gym membership.
This article was originally published on 4 January 2017.