N/A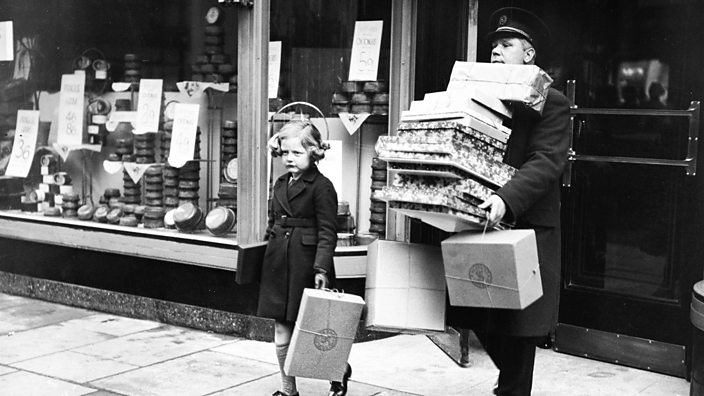 Getty Images
OTT Christmas gift guides to leave us all sobbing into our overdrafts
Because why buy them socks when you could treat them to... an entire Spanish village?
Dashing through the snow, on a one-horse open sleigh... filled with super-pricey sports cars, furniture and bling.
OK, we made up that last bit, but it seems Christmas 2018 is increasingly becoming about buying extravagant gifts none of us can actually afford.
In fact, it's now got so out of hand that some anti-child-poverty campaigners are calling for parents to "think twice" before giving presents to their kids' teachers, after some companies started advertising and selling special 'teacher' hampers at the bargain price of £200 (yeesh). Expensive gifts, they say, could put even more pressure on poorer families.
But if you think those teacher hampers are OTT, you probably haven't seen Goop's Christmas gift guide. And hoo boy, are you in for a treat.
In case you've somehow managed to miss the cultural phenomenon that is Goop, it's basically an online lifestyle site founded by Hollywood actress Gwyneth Paltrow. It's known, among other things, for making unscientific claims about the health benefits of putting jade eggs up your vagina (which ended up costing the company $145k).
And the site's Christmas gift guide - which has been published every year for the past five years - is no less eccentric.
For example, it suggests people buy their loved ones… an entire Spanish village.
Yes, if you have $172,910 - about £135,000 - to spend on a gift, why not just buy a village?
For the more thrifty shopper, there are some cosy cashmere baby socks…
Which seems like a good gift. A 'bargain' for six pairs at $50. Because babies never lose their socks, right?
And then there's stuff that just raises the question, "Why does this exist?" - such as this marble dumbbell.
It's so ridiculous that we kind of love it and also, maybe, sort of want it?
But hey, the good people at Goop aren't the only ones coming up with some pretty outrageous gift suggestions.
Take, for instance, the Tatler gift guide - which suggests you buy people a £151,910 Patek Philippe watch, a £320 keyring, or a £48 Emporio Armani baby's dummy set. Of course!
And over at Sotheby's, the auctioneers, a luxury gift guide suggests you might want to give someone a 2018 Bugatti Chiron sports car - a present that'll set you back between £2.7m and £3.1m.
And then we have Fortune magazine's gift guide, which claims a $999 (£778) sofa would make the perfect Christmas gift - although it might not fit under the tree.
Frankly, this is all too much for us and our delicate bank balances. We think we'll stick to giving our loved ones funky socks, thanks.
After all, Christmas is not about how much money you spend, but how much you care. Sounds cheesy, but there's literally no point getting yourself into debt because you wanted to buy your boyfriend a village, right?