N/A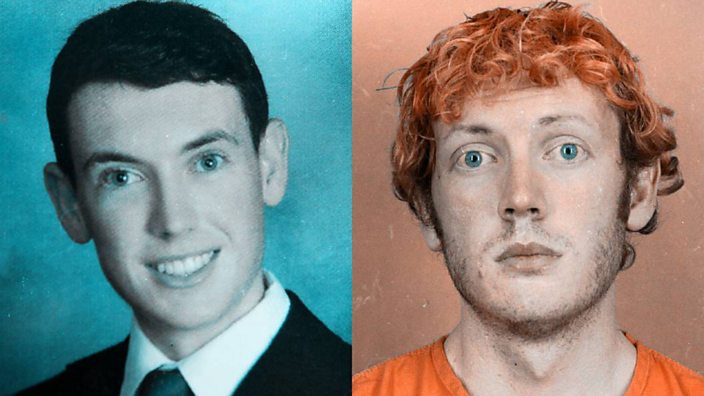 Reuters/Getty Images
My son, the mass murderer
At midnight on the 20th July, 2012, James Holmes walked into a cinema and shot 12 strangers dead.
They, and the 70 people he injured, were watching the latest Batman film, 'The Dark Knight Rises'.
Around ten minutes into the film, 24-year-old James entered the darkened theatre in Aurora, Colorado, wearing bulletproof armour and a gas mask. He was armed with tear gas, an assault rifle, a shotgun and a handgun. He opened fire at random.
When bomb disposal experts later arrived at James's flat, they found it booby-trapped with homemade bombs - an attempt to divert police attention away from the cinema.
Arlene, his mother, still loves her son. "James had no interest in drinking or drugs," she told the BBC recently. "He never stayed out late. I mean, in retrospect I think he was too good, and maybe I should have worried about the fact he was so good."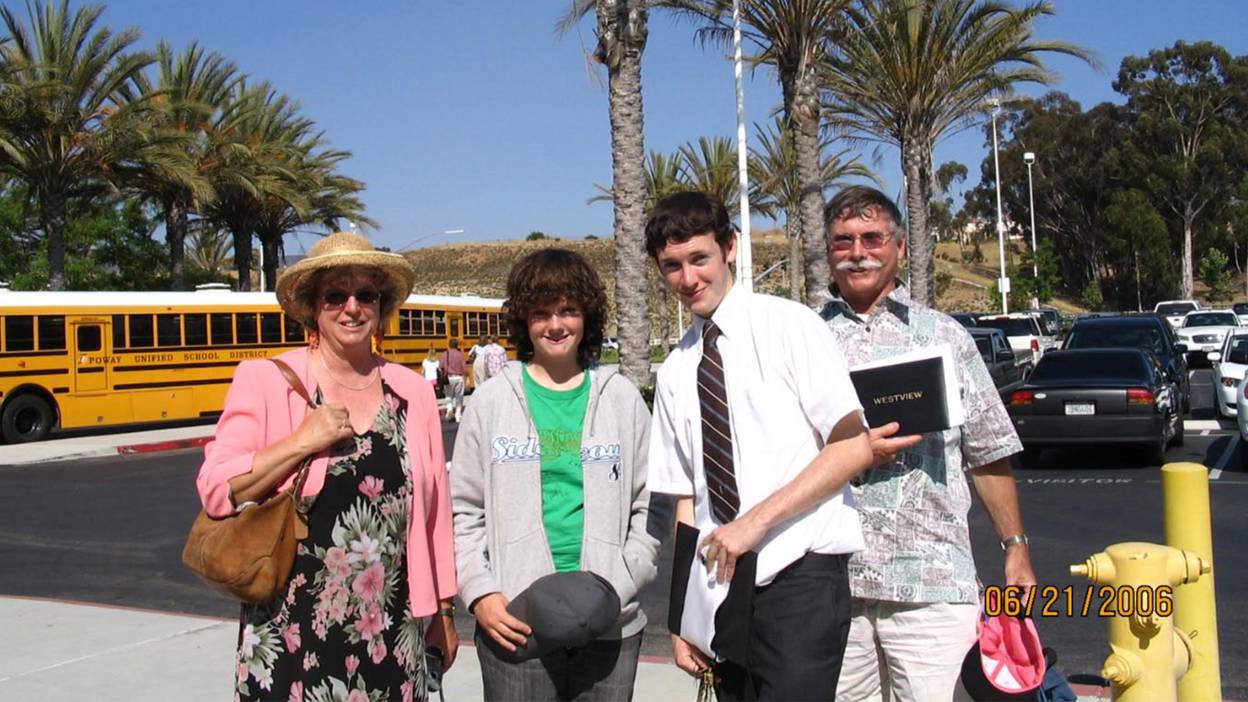 Holmes Family
Over a month before the shooting, on June 11, 2012, Arlene got a call out of the blue from a psychiatrist, Dr Fenton. She told her that James was dropping out of the University of Colorado, Denver, where he was studying for a neuroscience PhD.
"We didn't even know he'd been seeing a psychiatrist," says Arlene.
What Dr Fenton didn't tell Arlene was that, over a series of sessions, James had told her about his thoughts of killing people.
"I would have been crawling on all fours to get to him. She didn't tell me. She didn't tell me. She didn't tell me."
Holmes pleaded not guilty by reason of insanity, but the psychiatrists who evaluated him couldn't come to an agreement. There were diagnoses of schizophrenia, schizoid personality disorder, schizotypal disorder – or no diagnosable disorder at all. Some thought Holmes couldn't legally be held responsible, others believed he knew right from wrong when he carried out the crime.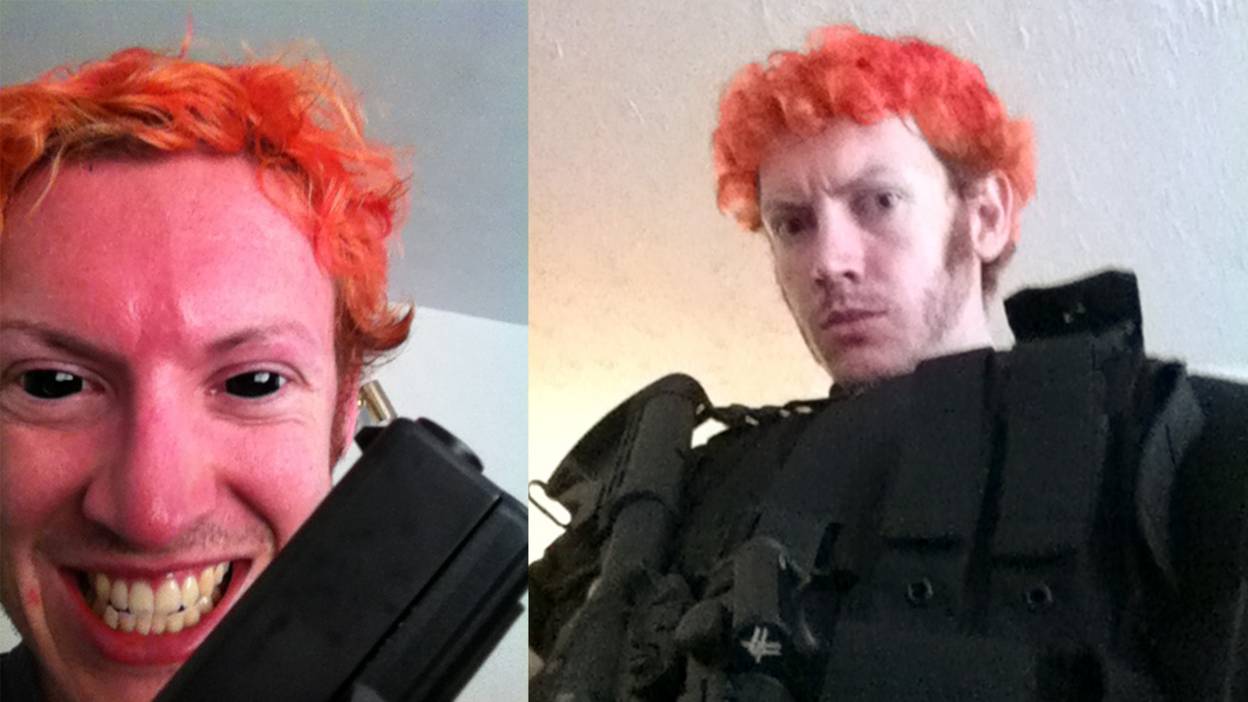 Aurora Police Dept via James Holmes
The jury found him responsible for his own actions on all counts. He was sentenced to 12 life sentences plus 3318 years in prison - one of the longest sentences in US history.
But some people don't believe he was wholly to blame for his actions.
James had been put on the SSRI antidepressant, sertraline, in the months before the shooting.
Prof David Healy, professor of psychiatry and an expert in antidepressants, told the BBC, "I believe if he hadn't taken the sertraline, he wouldn't have murdered anyone."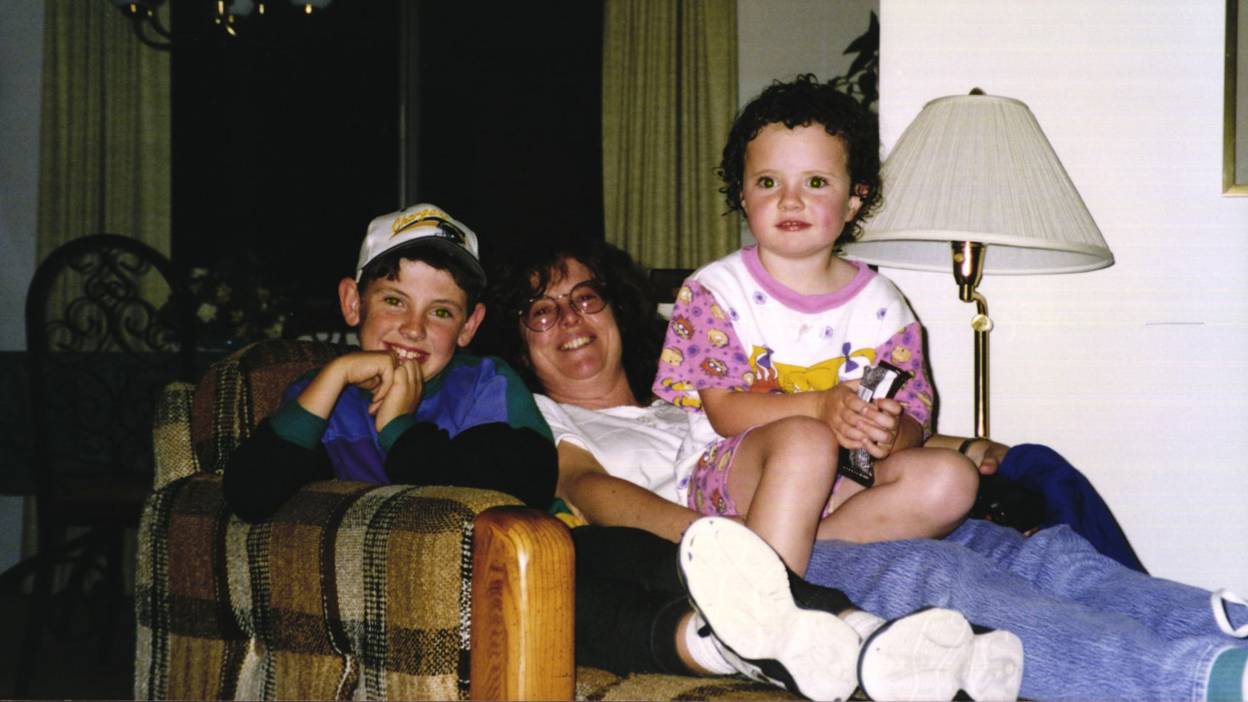 Holmes Family
James's psychiatrist suspected his thoughts of killing were intrusive thoughts stemming from obsessive-compulsive disorder, and prescribed him sertraline to help manage it. She tripled his dose from 50mg to 150mg per day over several appointments. But, instead of getting better, there was a steep decline in James's behaviour.
Just under four weeks after starting the pills, Dr Fenton's notes record James was showing "psychotic level thinking. Guarded, paranoid, hostile thoughts he won't elaborate on."
James himself wrote in a notebook(which he posted to Dr Fenton just before the shootings) about the effects the sertraline was having on him.
"Anxiety and fear disappears. No more fear, no more fear of failure," he wrote. "Fear of failure drove determination to improve, better and succeed in life. No fear of consequences."
In a statement, Pfizer, the company that developed sertraline said:
"Based on currently available scientific evidence, a causal link between the use of sertraline and homicidal behaviour has not been established. Sertraline has helped millions of patients diagnosed with major depression and anxiety disorders."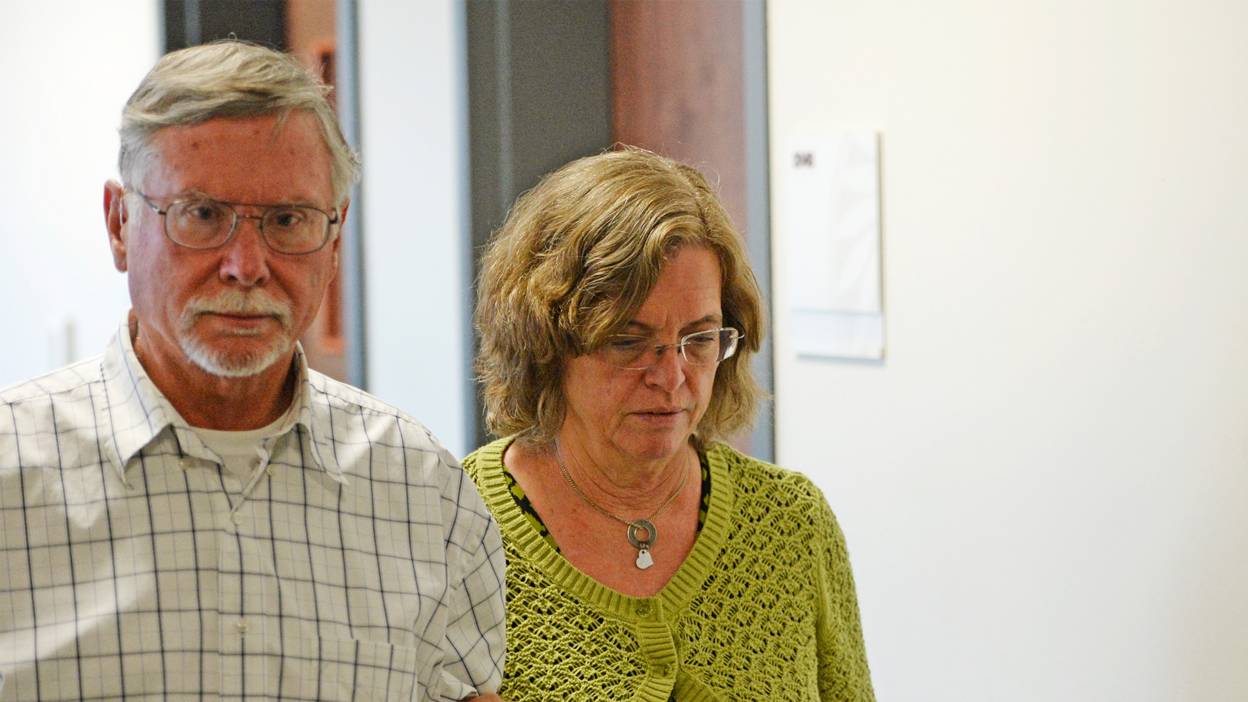 Getty Images
Arlene and Robert, James's Dad, remember James as an academically bright, shy and socially anxious man.
"When we heard that he dropped out of school," Arlene says, "we were concerned and booked a flight to visit him. We had tickets to go to Denver on August 9th, 2012." But, she says, it was "too late. Too late."
In court, James's parents heard for the first time about their son's strange behaviour.
A few days after starting the sertraline, he told Gargi Datta, who had until recently been his girlfriend, (they split in February, but kept up a casual relationship until around late-March) about his new theory of 'Human Capital'. It was about earning points and increasing his self-worth by killing people.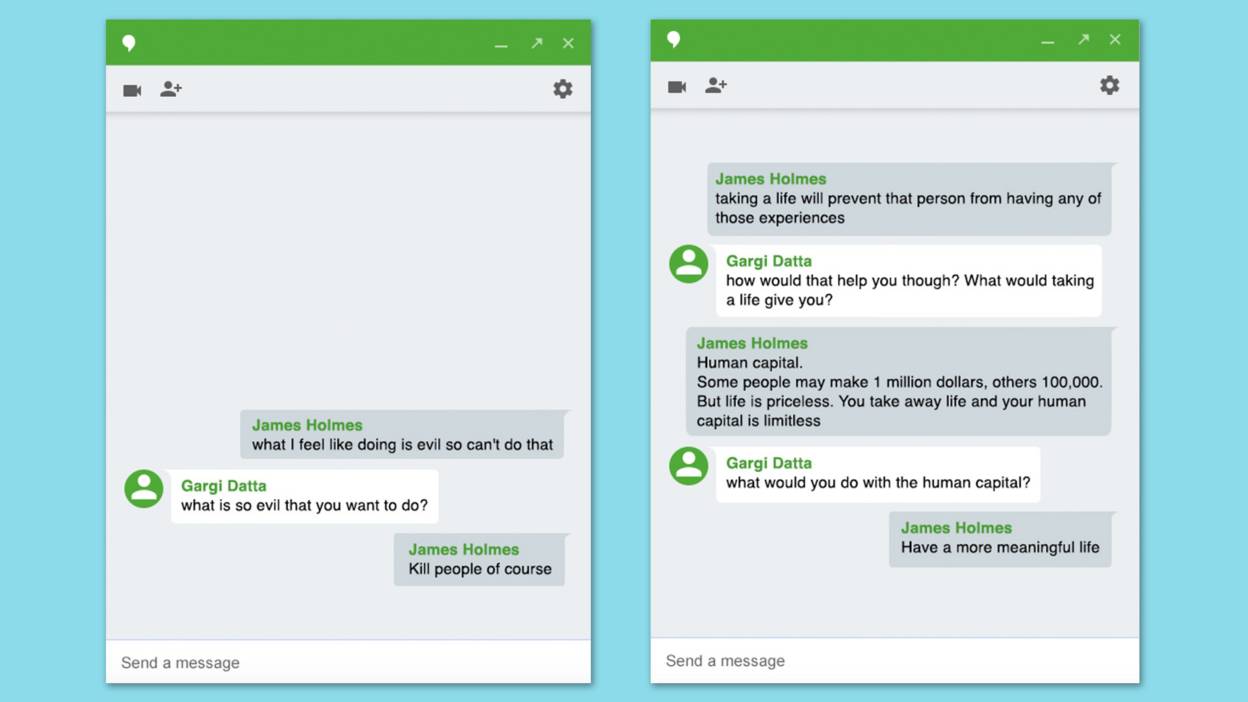 Aurora Police Dept via Gargi Datta
Usually a frugal, sensible individual, he started spending a lot of money and buying weaponry and ammunition. His painfully shy demeanour changed, and he started uncharacteristically approaching girls and joining dating sites.
Arlene describes this as, "a complete change of character."
She doesn't know how to prove or disprove that anti-depressants prompted James's actions.
The psychiatrist who interviewed James before the 2015 trial, Dr William Reid, told the BBC that, in his view, the shooting "was completely unrelated to the medication. For me, it was a result of mental illness."
Either way, it was a total shock to his parents. Robert, James's dad, said during the 2015 trial, "He was not a violent person. At least not until the event."
The only clue Arlene had to her son's mental state was that his emails had become shorter.
Then, she says, "The phone rang 4.45 in the morning on July 20th. It was ABC News calling to ask if I was the mother of James Holmes, and I said yes. They said they were calling for a comment on the shooting. And that was how I found out. It was surreal."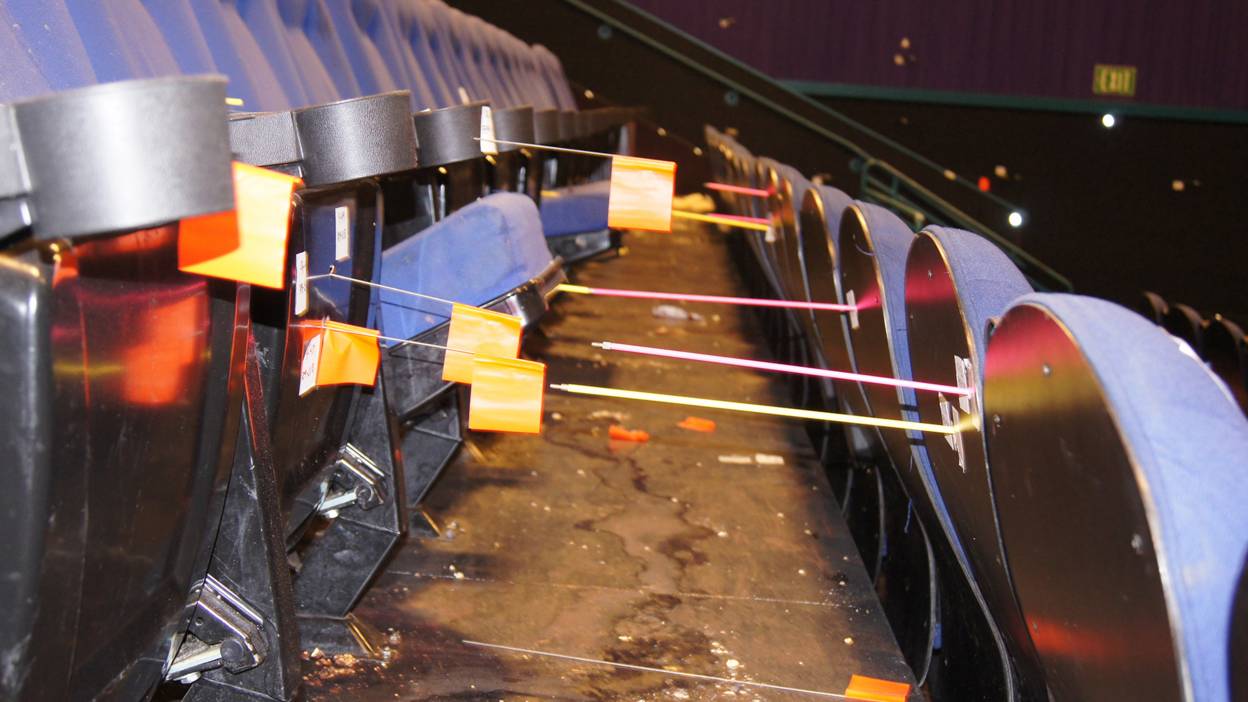 Aurora Police Dept
"The death threats started immediately. People left things in our mailbox, we had 50 reporters up and down the streets and a helicopter flying around the backyard trying to shoot through the window with a zoom lens.
"And all that time you are trying to make sense of this news about what your son has done. How do you do that? Not in your broadest wildest dreams would you think your son would shoot strangers."
"I'm so sorry this happened," she says. "My first thought in the morning when I wake up, frequently during the day and in the middle of the night, is that all the victims and their families can find some means or measures of comfort for how much harm was inflicted upon them. All the people who were in the theatre, and all the people in Aurora, all the first responders, all the medical people."
We will never know for sure what turned James Holmes into a mass murderer. This sort of adverse reaction to antidepressants is extremely rare and people should not change or give up their medication without taking medical advice. But, with SSRI prescriptions more than doubling over the last 10 years, perhaps it's time to ask whether in a few, rare cases, they might do more harm than good.