N/A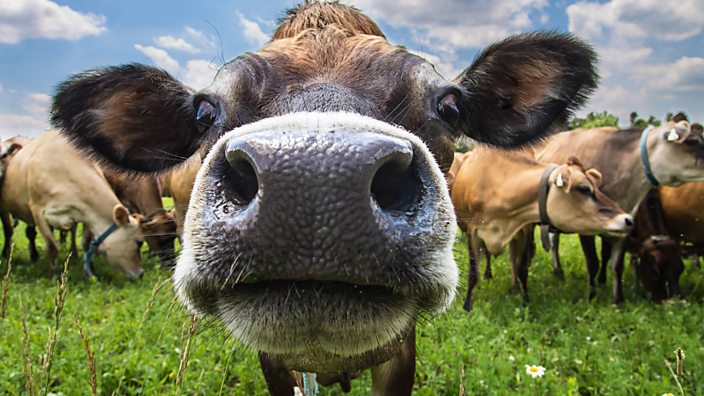 Getty
Cow cuddling – the new wellness trend coming to a field near you
Guaranteed to put you in a good moooood
There's been forest bathing, which saw people wandering in the woods for relaxation, while sound baths saw people lying on the floor of a spa as someone gently bangs a gong, all in the name of feeling good.
But they can all step aside as there's a new wellness trend in town: cow cuddling.
A farm in upstate New York is offering self-care seekers the chance to spend 90 minutes cosying up to cows. The Mountain Horse Farm explains that cows are "sensitive, intuitive animals" who will "pick up on what's going on inside and sense if you are happy, sad, feel lost, anxious or are excited, and they will respond to that without judgement." 
Time spent with cows is said to offer benefits ranging from relaxation and mindfulness to confidence-building and overcoming fears. 
Hug haters out there may be cringing, but even science tells us that hugs can be good for your health. Cows are said to have a higher body temperature than humans. One farm in the Netherlands that offers the experience explains it is a unique opportunity to see, "what it means to rest your body against 700 kg of 39 degrees Celsius".
Sounds a little scary to us, but perhaps think of it as a giant fluffy hot water bottle?
It's worth noting that cows are, of course, animals, and approaching one in a field could have safety and hygiene implications. So we don't recommend any impromptu cow cuddling.
Animal behaviour expert Mario Becker has also raised concerns about the benefit to the cows. He told Metro UK, "Cows are escape animals and not cuddly animals. To cuddle with people is not a natural need of the cows."
Some people online are into the concept:
This lady seems to have shunned naked butlers and gone cow cuddling for her hen do:
While others are doing it in couples:
Before you pack your bags and head to the country, it's worth noting that cow cuddling doesn't come cheap. The farm in New York charges $300 (approx. £225) for 90 minutes of snuggles. That's roughly £2.50 per minute of cow time.
More cost-effective solutions can be found in Europe, where farms in Switzerland and the Netherlands let you cuddle a cow for approximately 50 euros for three hours – we've even seen them throw in cakes and tea too. It's still not what we thought we'd be spending on embracing 700kg of animal, but a bargain nonetheless.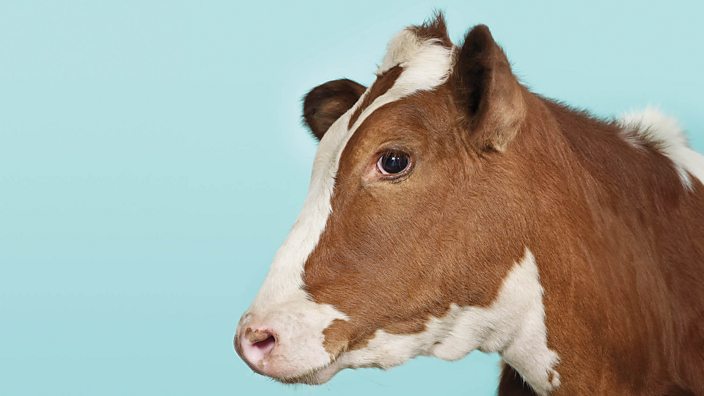 The 2018 wellness predictions do not end there. Trend forecasting company WGSN recently released a report detailing what 'generation self-care' will be investing in next in pursuit of optimum health and happiness.
Hay bathing - a practice said to have originated in Austria 200 years ago - is next on the wellness to-do list. The process sees you wrapped up in hay which has been soaked in hot water, before being laid on a water bed that's kept at 40 degrees for 15-20 minutes. The treatment is said to help with pain relief and circulation, but we think it just sounds itchy.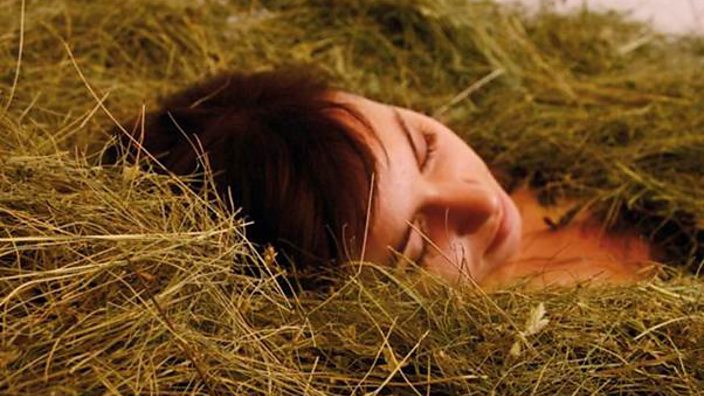 Perhaps Theresa May will be an early adopter. We know how much she enjoys a sprint through a field of wheat.
Whether you're hitting the hay, or hanging with cows to put a smile on your face, the road to wellness is clear. Though we are not a fan of the cost. Boo to that. Or should we say 'moo'.