N/A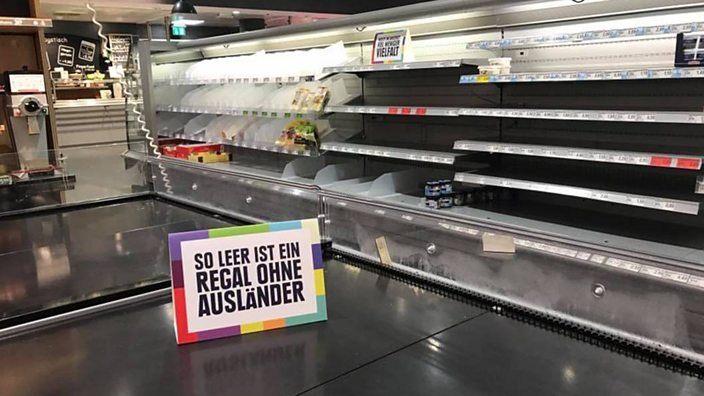 Sascha Müller
This supermarket took foreign food off its shelves to protest against racism
A supermarket in Hamburg has removed all foreign-made food from its shelves for a day to protest xenophobia in Germany.
Pictures of the Edeka chain store revealed bare shelves as items such as Spanish tomatoes and Greek cheeses were temporarily taken down. The move was accompanied by signs reading, "Our selection knows border today," "This is how empty a shelf is without foreigners" and "This shelf is pretty boring without diversity."
Sven Schmidt, a Hamburg IT administrator, tweeted pictures of the action. They've since been shared 8,000 times and received 20,000 likes.
However, he told BBC Three that he had also received some negative reactions, "Looking at the mentions of hate and lack of understanding of other people I got, I'm happy that I posted [the pictures] and showed my two cents against [the] racists, even though I know it was mainly about diversity."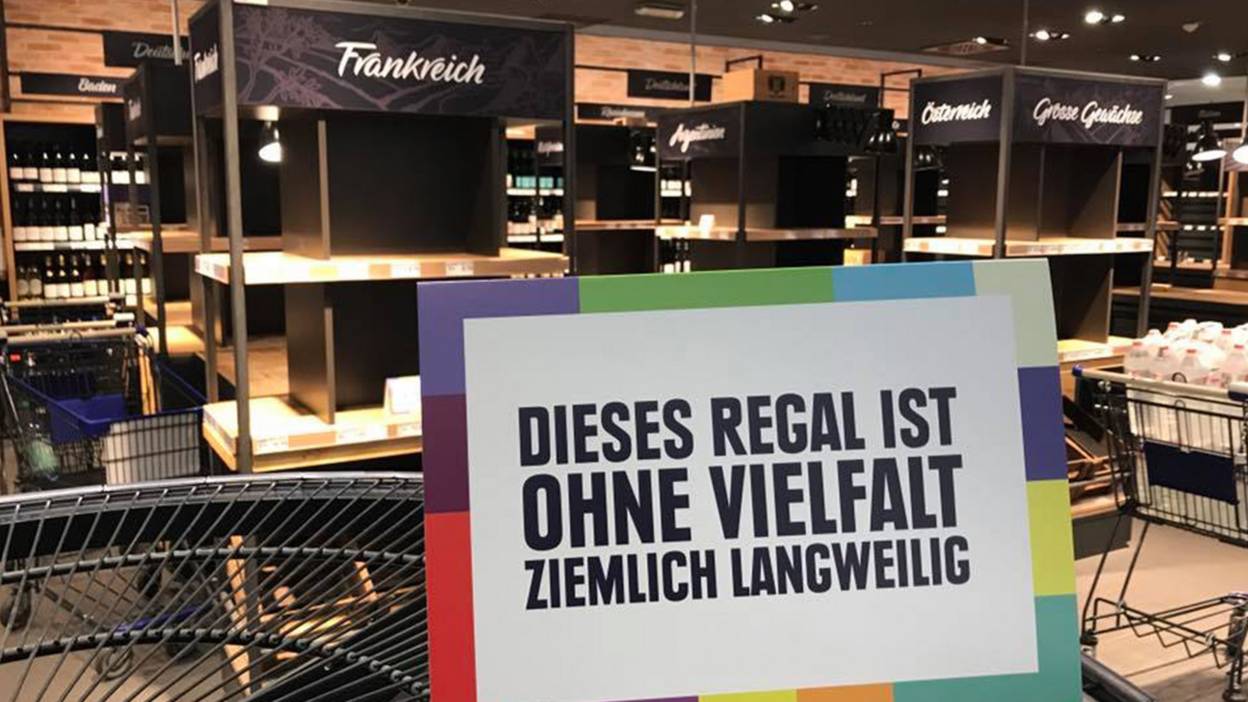 Sascha Müller
"This shelf is quite boring without variety"
The supermarket stunt has received support from within the German political class, with centrists describing it as "wise." Far-right politicians, however, branded the move as "completely mad."
A spokesperson for the German supermarket said the company stood "for variety and diversity".
"In our stores we sell numerous foods which are produced in the various regions of Germany. But only together with products from other countries it is possible to create the unique variety, that our consumers value.
"We are pleased that our campaign caused so many positive reactions."