N/A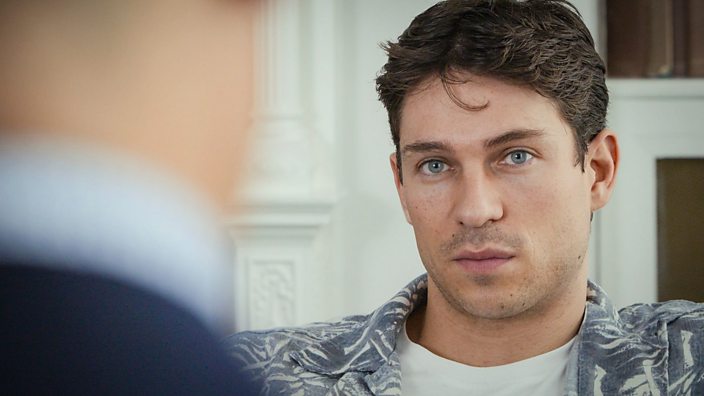 BBC Three
Joey Essex: Why I'm talking about the death of my mum
In anticipation of his new documentary, BBC Three speaks to Joey Essex about the long-lasting pain he's experienced since losing his mum as a child.
Joey Essex rose to fame on the reality show The Only Way Is Essex, known to fans as TOWIE. Through the lens of the show's glitz and glam, which depicts the flash life of young people living in Essex, it looked like Joey had it all. His pearly-white smile was contagious, as he became a huge hit with viewers and known across the country for making people laugh.
But behind the screen, without the gloss of storylines and catchphrases, Joey says he often found himself consumed by dark moments.
"The worst pain I've ever felt in my life was the day I found out that my mum disappeared," he says.
When Joey was 10, his mum took her own life.
"I chose at a young age, at 10 years old, [that] I'd never talk about it."
For the last 20 years, Joey says he's struggled with even saying the word "mum" – doing everything to avoid confronting or acknowledging what happened and not talking about it even with his closest friends and family.
"There's no disrespect to anyone, not my family, not my school or nothing. But back then there wasn't much [support], you didn't really know what to do."
Joey recalls avoiding his grief by doing things like playing the game Snake on his mobile phone. He says he felt like there wasn't someone like him that he could look up to, like there is now with social media.
"Maybe if there was I would have taken the step back then [to talk about my grief]," he adds.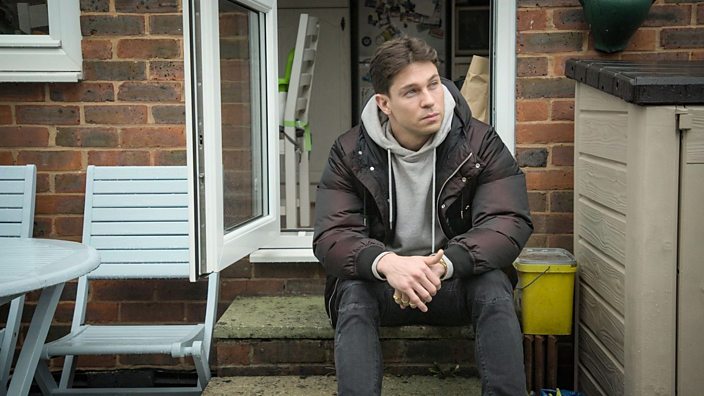 Joey, who is now 30, says the pain of losing his mum has never left him.
"Behind closed doors I deal with pain every single day. I've been dealing with it my whole life," he says.
"It's still here. It's always been the same, it's never got easier, it's just dragged on.
"People don't see this, but it'll be Mother's Day, or it'll be coming up to mum's birthday and I'd be sitting in my house alone… I'd just have all the family pictures out, I'd be staring at them.
"I would burst into tears, crying on my own. I wouldn't tell anyone that either."
Throughout his career, Joey says there were always requests to do interviews about his mum, but in the end his manager stopped passing these on because he knew Joey would say no.
He recalls receiving an earth-shattering phone call, after he recently joined TOWIE, informing him that a tabloid was running a story about his mum on their front page.
"I was devastated. I was on my hands and knees crying."
But as he approached 30, Joey began to think more and more about the thoughts that had been stuck in his head.
In BBC Three's documentary, Joey Essex: Grief and Me, Joey takes an unflinching look at the impact losing his mother had on him and whether he ever really processed his grief - and we see him attend therapy regularly for the first time.
"It was only when it was the right time for me, that I started noticing that I probably did need help," he says.
"I could have done this documentary a long time ago, but I was never ready."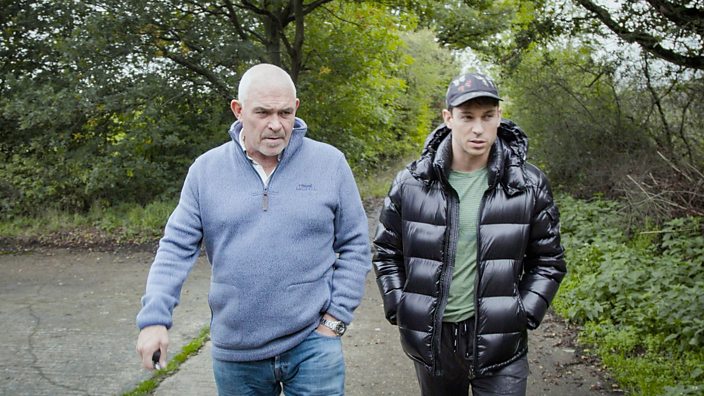 In one of the most powerful moments in the film, Joey unpacks his tendency to push people and relationships away. He asks, "If [my mum] loved me that much, why would she leave me?"
For Joey, watching his journey back will always be difficult.
"Everything I say in the documentary was in my head and now I'm saying it out loud for the first time.
"As much as I'm proud of myself, it's hard to see me hurt.
"I just feel like no matter how much money, or how much work, or how much of a bigger celebrity I become, it's hard to say that I'd ever be 100% happy without my mum.
"I'm trying to get there, but it's difficult."
'People view you in a different way - that's what is most isolating'
Child Bereavement UK, who offer support to young people and their families who are experiencing grief, has seen a 9% increase in the number of people accessing their services since the start of the pandemic.
When Alex's dad died in October 2019, she was 20 and struggled to continue with her normal life.
"The only time I'd leave my house was to go to work, or if I really had to," she says.
"Some people will never understand what it's like to lose someone at a young age. And I'm glad for them."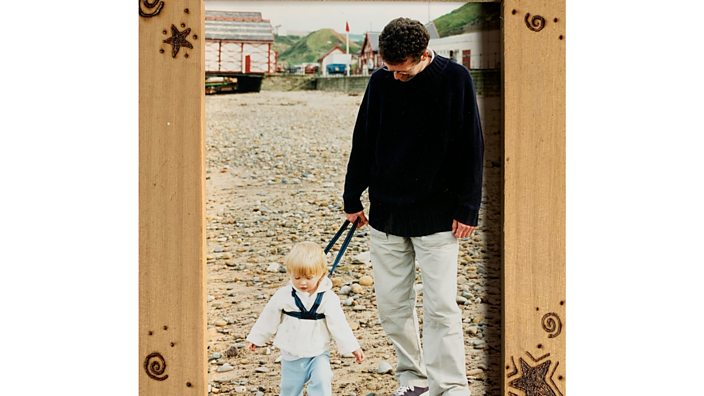 When Alex started university she dreaded meeting new people because of other people's reactions. Since her dad's death, she had become accustomed to the awkward silences tinged with sadness.
"Something that I've found really frustrating is how taboo and awkward conversations about death are," she adds.
"People find it hard to talk about death and grief anyway, even to adults, but to a young person they kind of have even less to say.
"If [new people] start talking about parents... and I say, 'Oh yeah, my dad died', that's the conversation over. The mood has changed, it's shifted. People view you in a different way. 
"That's what is the most isolating."
For Alex, the start of lockdown meant there was nothing to distract her from her grief. So, after seeing Child Bereavement UK being talked about on TV, she finally decided to reach out for support.
Since working with the charity, Alex says not only has she learnt valuable coping skills but she's also been introduced to other young people who are grieving.
"It feels nice, you don't have to sugar-coat anything, you don't have to explain anything, they just know.
"Before, I didn't know anyone my age that had lost someone."
Now Alex tries to talk about her dad as much as possible, even if it makes other people uncomfortable, because she wants conversations around death to become more normalised. 
"You want to talk about that person [you lost], in a way that's not just sadness. You want to talk about the life they led, not just them dying. I think just being able to do that with people helps so much more than you'd ever think," Alex recalls.
"My dad was such a great person to be around. He could walk into a room of nobody he knew and make 10 friends, easy. People don't want to talk about him because they don't want to upset me but it's worse when nobody talks about him.
"We should talk more about death and stop making it such a hush-hush topic."
'You need to just lay it out because your thoughts eat you up at night'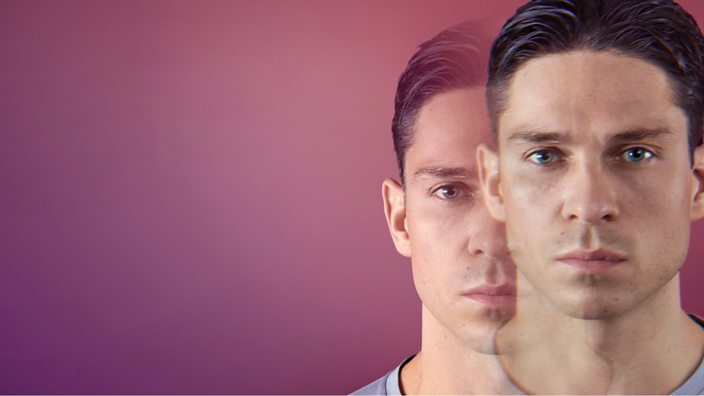 Throughout his career, Joey says he's faced preconceptions about what he's really like. He refers to comments in the media calling him a "dipstick" - something that would faze a lot of people. 
But speaking about his career as a TV personality, he says: "I've got a name for myself where people think they know who I am but I'm just a normal person. I've got a life and a past.
"I think sometimes people get confused about who I am. Hopefully this documentary shows I am not like this idiot on TV."
Joey now attends therapy every week - and he says he can't quite believe how far he's come. 
Speaking about his own experience, he urges young people who lose someone to not follow in his footsteps and instead to find someone they trust - like a friend, family member, teacher or charity support worker - and talk about their grief in a healthy way.
"You need to just lay it out because your thoughts eat you up at night," he warns.
Joey has started to open up to his mates about what happened to his mum, and continues to be more honest about how he is feeling - something he believes is really important for young men's mental health in particular.
He hopes sharing his story will help others experiencing loss, even if the pain will never fully leave him.
"If I can see other people smile, families and kids and parents, that'll put a smile on my face.
"And then hopefully I can get that 100% happy boy back from when I was young because I've been struggling for a long time.
"That'd be the best outcome for me to see others take away from my experience and hopefully help them."
If you, or someone you know, have been affected by the issues raised in this article, these organisations offer advice and support.