N/A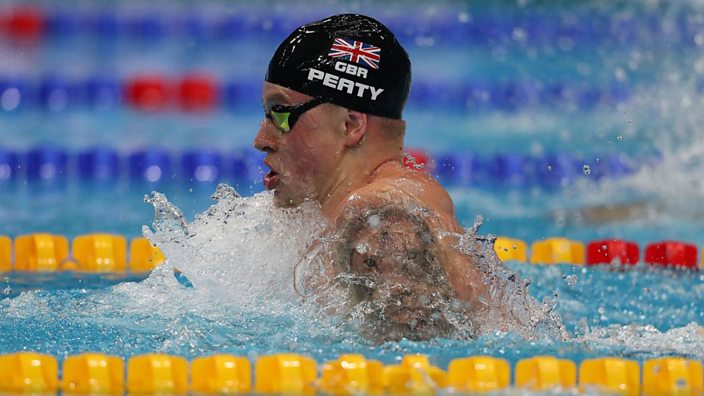 Getty Images
Amazing athlete workouts: When sports stars go full beast mode in the gym
He's practically a fish in water, having just broken his own 50m breaststroke world record. In this BBC Sport video, we get a glimpse of Adam Peaty's land training routine and an idea of what it takes to be this calibre athlete.
We are reliably informed that this particular move is called the 'Explosive clap press-up'. That and the rest of his workout is just one example of an athlete in full beast mode.
British boxer Anthony Joshua made it 18 consecutive KO's back in December when he defeated Eric Molina.
The 6ft 6in titan was shown hard at work with preparations in the gym training his arms, back, legs and… teeth?
One from the Luis Suarez workout plan perhaps?
Well, technically it's his neck muscles that are getting pumped up in his latest Instagram post, biting down on a towel wrapped around two kettlebells.
Cristiano Ronaldo's trademark move where he pulls up his shorts and points to his thigh is testament to the mysterious exercises the Real Madrid forward invents in his personal gym.
Your workout is only as good as your work ethic. Just look at Lebron James.
If you need a bit of inspiration to hit the weights, try listening to the basketball legend scream at you down the phone. That ought to see you through another set.
Our sympathies go out to this unfortunate punch bag.
A woman so physically powerful that she once chased down a thief who stole her phone.
Serena is a natural when it comes to putting in the work, seen here with a simple pre-game stretch turning into an impressive handstand push-up.
Top tip: Don't ever take on a seven-time Wimbledon champion.
If you thought sprints on the field meant you need only train your legs then think again, as Olympic legend Usain Bolt has proven with countless hours spent in the gym building his core strength.
And that's not even the most brutal part of his workout. Check out Usain hitting the ice bath after a session on the track. Brutal.
Back flips, somersaults and gravity-defying leaps so far that you'd think she was flying.
Surely a rope can't be much of a challenge?
Just watch him chopping trees in an old-school workout that even Rocky Balboa would be proud of.
Disappointing there wasn't a clip of him getting through the whole thing though.
Oh, and just in case you couldn't tell, that's a skipping rope that Mayweather is lashing around him so ferociously it's barley visible.
So this one may have been edited but check out the height on that jump.
Plus, with one Olympic and three world heptathlon titles to her name, we wouldn't put it past Jess to actually pull this off.
Better known to most as "The Beast" and the strongest player in the Fifa video game, Akinfenwa has proven to be no stranger when it comes to pulling his weight, literally.
You'd better be prepared to get into beast mode yourself if you're thinking of training like this Wycombe Wanderers forward.
Baltimore Ravens defensive tackle Michael Pierce should be overwhelmed with his astonishing 725lb squat.
For scale, that's more than three-and-a-half Harry Kane's being lifted in one go.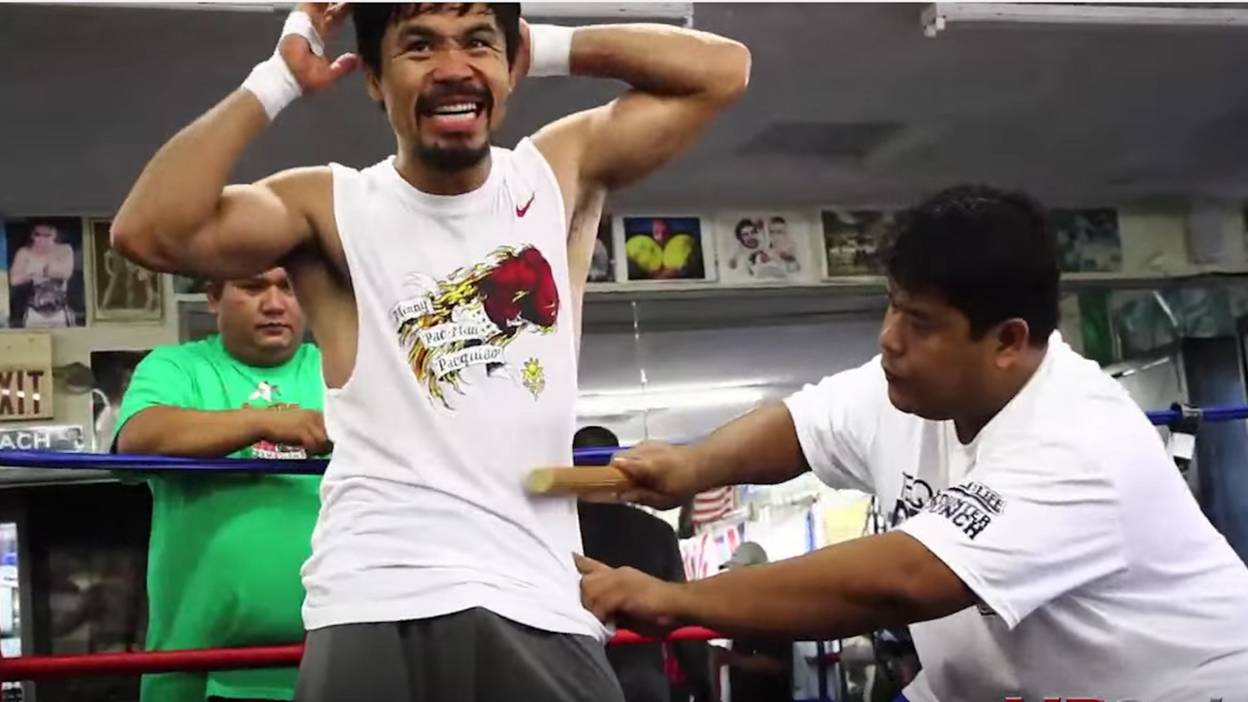 YouTube
Not all training is the exercise itself as boxer Manny Pacquiao has proven time and time again with this brutal abs conditioning technique.
He's basically having his stomach lashed with a wooden stick until he caves in.
It's pretty brutal stuff, and it all gets a bit too sweary for us to show you the video.
Brazilian forward Hulk may have a career fighting crime with the Avengers, if the whole football thing gets a bit boring.
Zenit St Petersburg 'documented' the striker pulverising footballs and launching goalkeepers through nets during training routines at the Russian club.
Alas, this one's not real obviously, but there's still some power in that huge left leg.