N/A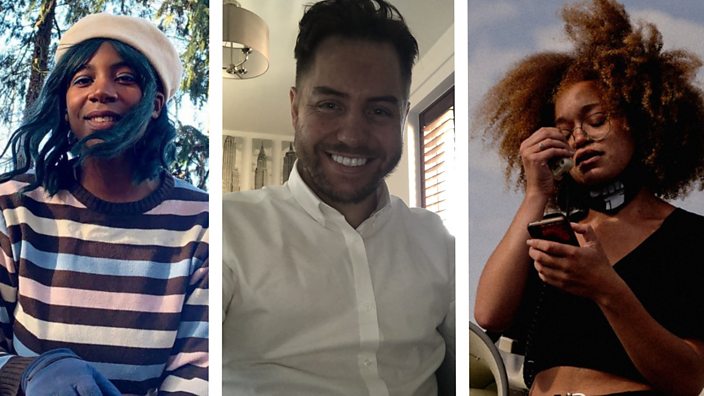 Contributor images / Nadia Meli
Kill the Bill: 'This law seems like a direct attack on us'
Ahead of another day of Kill the Bill protests on Saturday, three campaigners explain why they're so passionate about speaking out about the proposed new law. The home secretary, meanwhile, has called the bill "crucial". 
"It's been very bleak listening to how this bill will affect people. There's really no other way to put it."
Mattey, who is Romani, has been campaigning against the government's proposed Police, Crime, Sentencing and Courts Bill.
He's particularly worried about the new law's proposals that would affect the Gypsy, Romani and Traveller communities - there's a section that would create "a criminal offence of residing in a vehicle on land without permission".
The bill is a new piece of legislation that includes major government plans on crime and justice in England and Wales. And it's led to the so-called Kill the Bill protests in cities across the country - there were clashes at a protest in Bristol and arrests were made after police were injured and their vehicles were damaged.
At another protest in London more than 100 arrests were made for offences including breach of the peace, violent disorder, assault on police and breaches of Covid legislation. The Met said the vast majority of people socially distanced and left the rally peacefully. 
At the time, England's lockdown regulations did not list protests as a "reasonable excuse" for leaving home - although more than 60 MPs and peers wrote to the home secretary calling for a change in Covid-19 legislation to allow protests to happen during lockdown, saying there is a human right to protest.
Some of the proposals in the new bill include putting start and finish times on protests, as well as noise limits. The bill also says damage to memorials could lead to up to 10 years in prison. The bill could also expand stop-and-search powers and includes an offence of "intentionally or recklessly causing public nuisance," which is designed to stop people occupying public spaces and doing things like hanging off bridges or gluing themselves to windows.
The bill will be reintroduced to Parliament after the Queen's Speech, according to the Home Office, with Commons Committee Stage expected to be completed by 24 June.
"The Police, Crime, Sentencing and Courts Bill delivers on the government's commitment to crack down on crime and build safer communities," a Home Office spokesperson says. "We are equipping the police with the tools they need to stop violent criminals in their tracks." They add that the bill "enshrines our commitment to those brave officers who put themselves in danger to keep rest of us safe into law".
With another day of Kill the Bill protests planned on Saturday 17 April, three campaigners tell BBC Three why they're so motivated to speak out.
'Protests are inherently disruptive'
Dominique, 21, is a student and climate activist, who's campaigned alongside Greta Thunberg. She's attended Kill the Bill protests in London and Birmingham.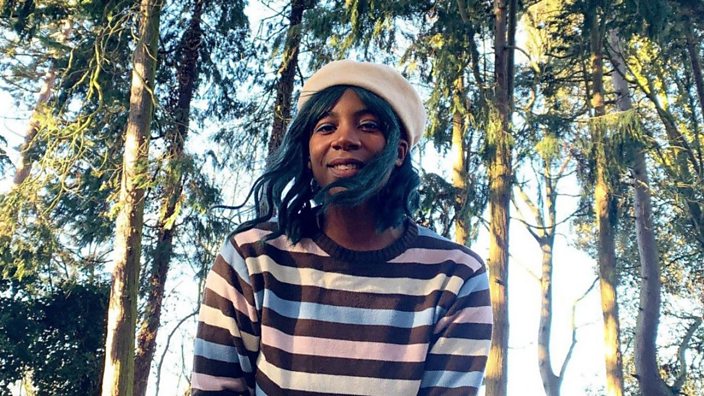 "When it comes to youth climate strikes and putting pressure on those in power and in government, protest is one way we can really effectively get this across. And so by criminalising nearly all forms of effective protest, this bill will seriously limit what youth climate strikers do.
"One thing that really stands out to me in the new bill is that police can extend their powers if a protest is deemed inconvenient or annoying or noisy. That really goes against the basic right to protest because protests are inherently disruptive, they're noisy, they are a bit inconvenient. They're annoying but that's what they're supposed to be.
"Also it's so important to look at how this bill will disproportionately affect certain groups. For example, the section in the new bill about stop-and-search powers, we can see from official Home Office statistics that black people in the UK are nine times more likely to be stopped and searched by the police than white people.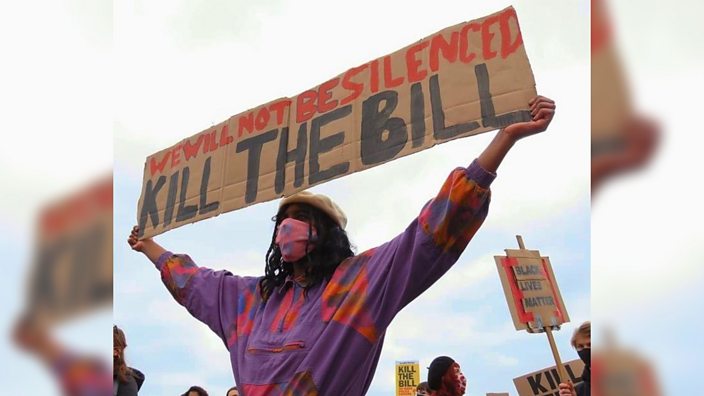 "We wore masks and were social distancing [while protesting the bill]. I've been really careful about Covid, especially because it's affected my family. Protest is a human right and as long as it is done carefully, it's really important for me to still hold the government accountable.
"People are getting more angry and more frustrated and they feel like their issues are not being dealt with - but are rather just simply being cracked down on. And that is the wrong approach. It's only going to end in even more protests. People are still going to take to the streets and be even more passionate."
The Home Office says: "The right to protest is a cornerstone of our democracy but protesters who use disruptive and dangerous tactics – whether gluing themselves to train carriages or blocking traffic, including emergency vehicles – cannot be permitted to trample on the rights of local businesses and communities. These new measures will not stop people from carrying out their civic right to protest and be heard, but prevent misery to the public and the loss of millions of pounds to the taxpayer and businesses."
They add: "Nobody should be stopped solely on the basis of their skin colour and we are committed to ensuring that stop and search is conducted lawfully, and that safeguards, including training, guidance and body worn video, are in place to help ensure it is used effectively. Stop and search is a vital tool in reducing knife crime and has helped to remove 11,000 dangerous weapons from our streets last year."
'This bill seems like a direct attack'
Mattey, 32, from West Sussex, is Romani and has been campaigning to change the parts of the bill that affect Gypsy, Romani and Traveller people in the UK in terms of "unauthorised encampments".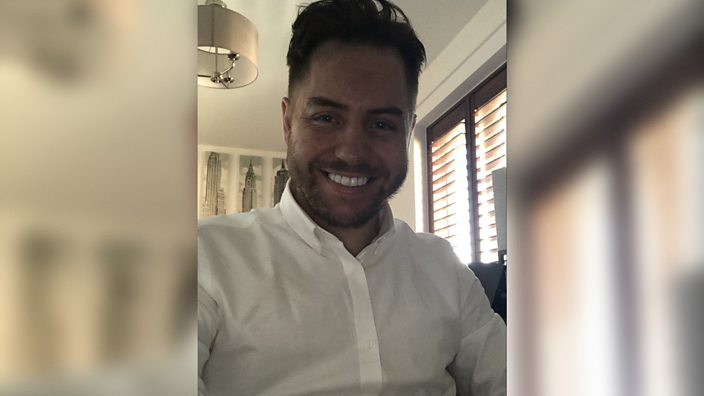 "It's been very bleak listening to how this bill will affect people. There's really no other way to put it.
"There are three main concerns of the bill and how it proposes a penalty for breaking the law: a £2,500 fine, possible imprisonment and seizure of property. 
"Around three-quarters of Romani Gypsy and Irish travellers today aren't nomadic in any consistent sense but about a quarter are. But there aren't enough sites for them to stop at. 
"So when you face losing your property under this bill, you're effectively looking at enforced homelessness.
"Rather than being to prevent anti-social behaviour, to protect the environment or to protect the countryside - which are all of the reasons that have been used for this bill - there's an idea that this bill seems like a direct attack on specific ethnic groups.
"I think the bleakness comes from that. It comes from a feeling of being marginalised. A feeling of being discardable, of not really respected, not really being seen as a people that are worth preserving despite the fact that Romani Gypsies have been in England for 500 years - and we're still around.
"I think the bill will just introduce more problems, more miscommunication, and will generally just introduce more of a feeling of disconnection and alienation."
The Home Office says: "Unauthorised encampments can cause distress and misery to those who live nearby and we are determined to ensure police have the powers they need to support and serve their communities. We are introducing a new criminal offence where a person who resides or intends to reside on any public or private land without permission and has caused, or is likely to cause, significant damage, disruption or distress.
"Fair and equal treatment for all is right and this includes ensuring that travelling communities can continue their traditional, nomadic way of life while settled communities can live peacefully and enjoy their rights."
'Violence is never the intention'
Aflo, 29, is a PhD student and poet who lives in Brighton. She attended a Kill the Bill protest in her city.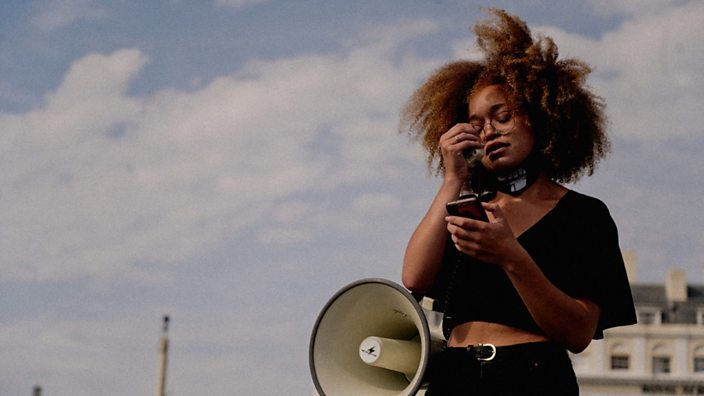 "Over the last year I've become active in my city in terms of shouting about racial and social justice.
"Protesting has become a big part of my life so it would be silly to not take part in these protests: protesting for our right to protest.
"Protesting has made significant change over history. As a woman, I may not have the right to vote without it. 
"In terms of fighting for social change, we'll be blocked because the Police, Crime, Sentencing and Courts Bill gives the police the powers to disrupt anything that may cause an impact. Impact is how you get change and how we fight for equality. Being scared to make an impact is a frightening world to live in.
"Everyone's gotten quite angry about the idea of going to prison for ten years for defacing a statue. If this bill is about crime and sentencing, surely it should be proportionate.
"We also have to be aware of how this bill will specifically impact people of colour and black people more than white people because we've seen that historically with the use of police powers.
"I don't think there's been a time that I've been violent in my life, particularly at a protest. But I'm not here to condemn any protesters, for example in Bristol, who may have been painted that way because I wasn't there.
"But as someone who has attended a lot of protests, violence is never on my mind. The intention is to go there, make noise about something that you care about and then go home safely afterwards.
"I would have no intention of going out there and being violent."
The Home Office says: "Vandalising memorials can cause untold distress on a large scale and the government wants to ensure that this is reflected in law."