N/A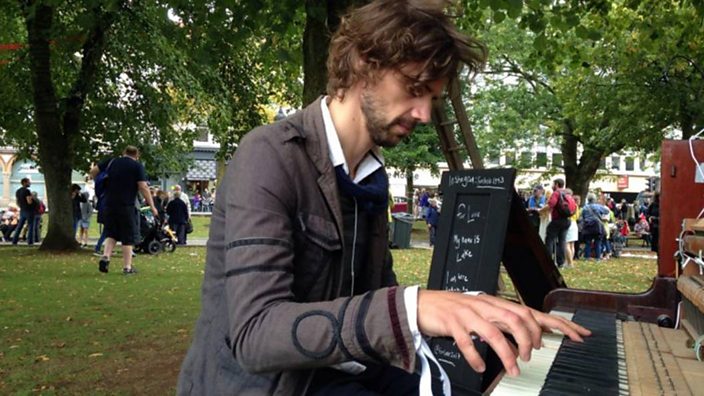 Bristol 24/7
Bristol piano man quits playing after being punched in the head
He said he'd play through rain, snow, and police arrest – staying for weeks if necessary.
But Bristol piano man Luke Howard's campaign to win back his ex has come to an abrupt halt, after the musician became the target of online hatred over the weekend, culminating in him being punched in the head.
Howard's rise to fame and crash to infamy began on Saturday morning, when the musician set up a piano in Bristol's College Green.
His four-month relationship had recently come to an end, and Howard had decided that the best way to win back his lost love would be to publicly serenade her.
Now Howard has abandoned his mission, partly because someone punched him in the head early on Monday morning.
"Yesterday, at around 4am, as I sat in the centre of Bristol playing the piano, I was punched in the head while, as it would now appear, turning myself into the largest fool in the West Country," Howard told the i.
"Much to the great relief of many, I'm sure, I stopped playing," he continued. "My intention was never, ever to coerce, emotionally force, or use pity to bring this girl back into my life. She is one of the strongest-willed, intelligent, decisive human beings I have ever met, so to suggest she would succumb to such a tactic is insulting to her."
Howard seems to have grasped just how much his ploy backfired.
"I stopped playing yesterday because I realised that what I had wanted to do had spectacularly failed," he said. "The social media reaction turned it very quickly into something that would cause the one person I didn't want to hurt embarrassment and pain. That was the last thing in the world I had wanted to happen, so I left."
"So to the girl I didn't want to name, whose house I didn't want to sit outside, didn't want to flood with text or emails, I want to sincerely apologise for all of this."
First published 12 September 2017